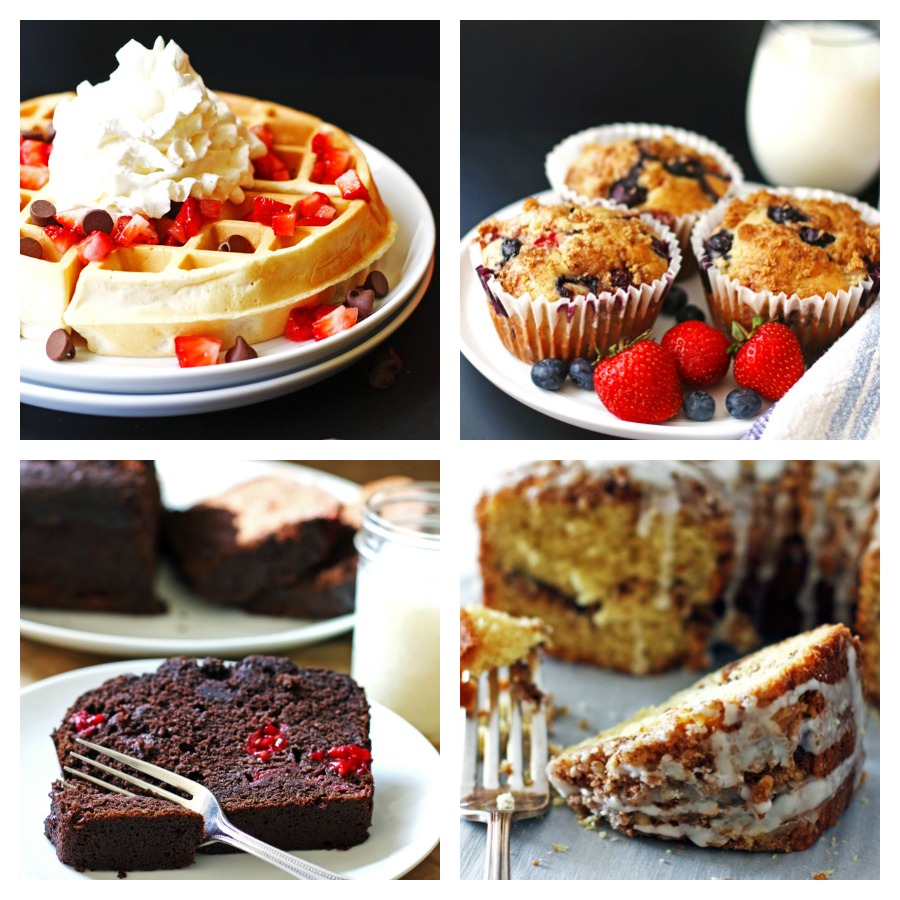 Hello! Happy spring! As I look outside and see my backyard still covered in snow…it doesn't really feel like spring. But on the calendar it sure is so I have to believe the warm weather is upon us!
Spring doesn't just mean warmer weather, birds chirping, and people out and about more. It also means Easter and spring celebrations that might include a brunch menu. And you just might be looking for some fresh new recipes to try for your brunch…or breakfast for any weekend. I have put together a list of our favorite weekend breakfast/brunch recipes to share with you.
FRUIT EXPLOSION JUMBO MUFFINS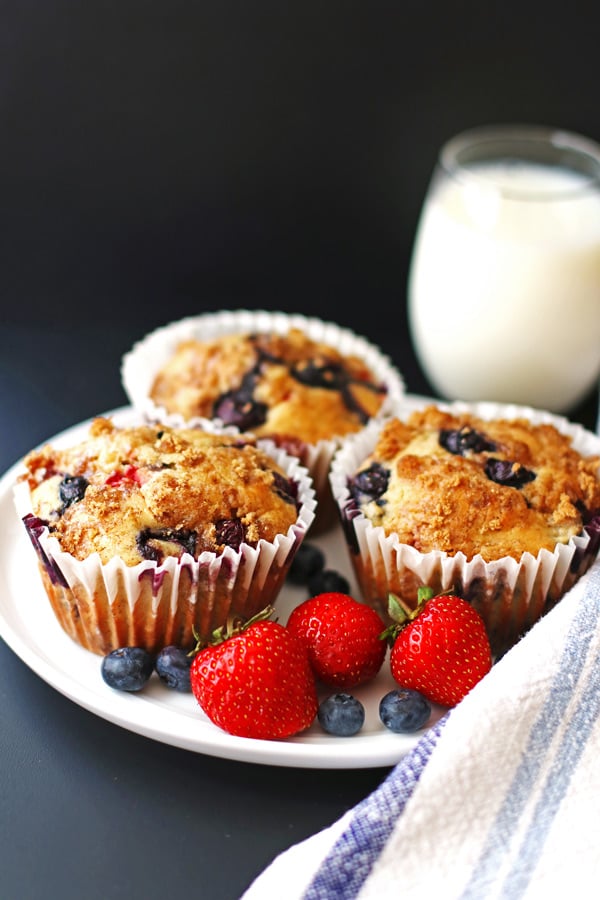 These jumbo sized muffins are filled with three favorite fruits…bananas, blueberries and strawberries. The flavor from all the fruit just pops when you bite into one of the muffins! I especially love to make these during the warmer months when we have fresh berries!
Click here for Fruit Explosion Jumbo Muffins recipe.
BANANA CHOCOLATE CHIP MUFFINS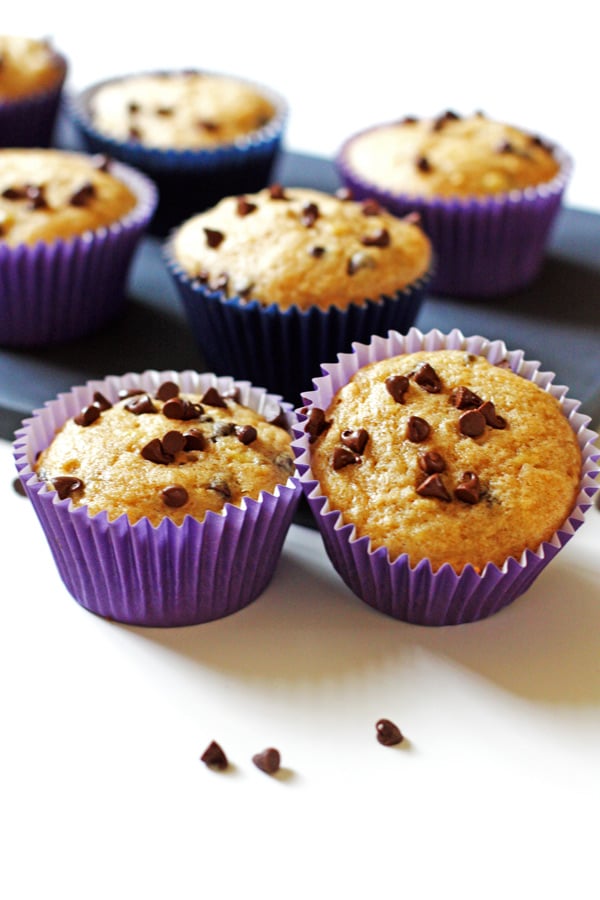 I love to use banana in my baked goods….banana bread, banana muffins…the banana seems to make them moist and delicious. And the next day they taste even better! A little tip for you…don't throw out those overripe bananas! They are perfect for recipes like this.
Click here for the Banana Chocolate Chip Muffin recipe.
BELGIAN WAFFLES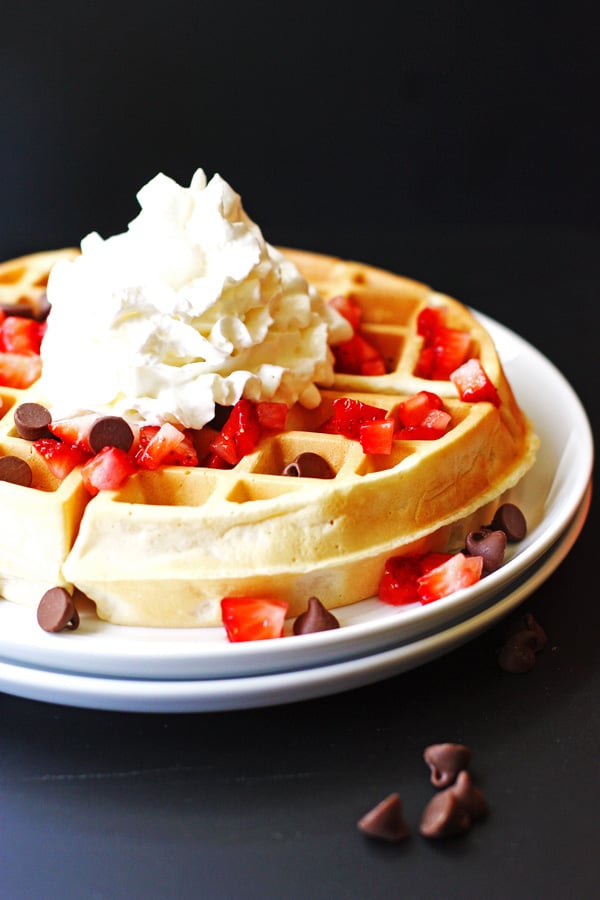 These waffles are so light and fluffy; it is hard not to love them. We have served them plain or often top them with chocolate chips, strawberries and almost always have them with whipped cream. A family favorite recipe for weekend breakfast…right here.
Click here for the Belgian Waffle recipe.
BLUEBERRY PANCAKES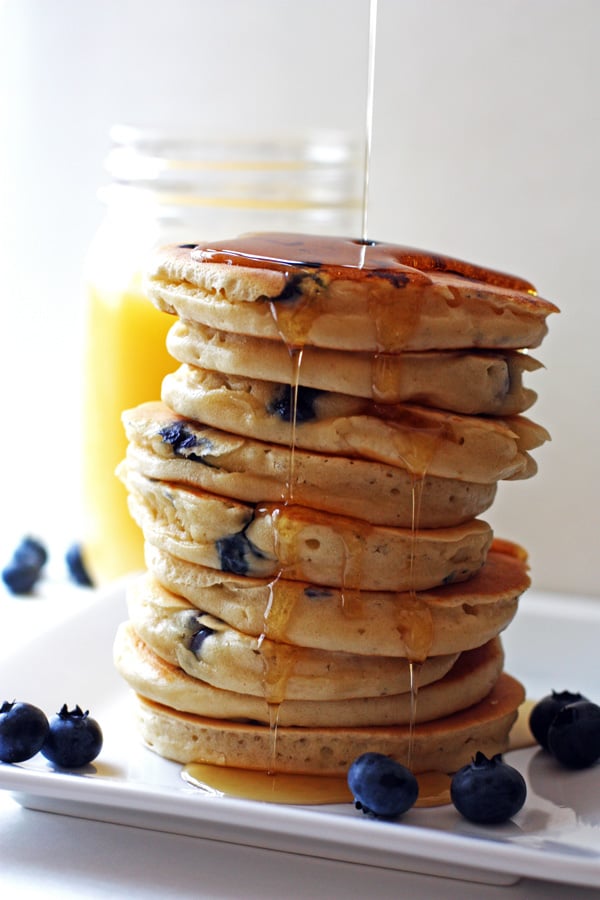 Who is the pancake maker in your house? In our house, it is my husband. I don't know why but for some reason, his pancakes just turn out better than mine. Maybe it is all the weekends that he made them…all that experience! He told me his dad would make them in their house when he was growing up so the tradition has continued here in our house. Adding fresh blueberries takes them over the top! Love these!
Click here for the Blueberry Pancake recipe.
BREAKFAST PIZZA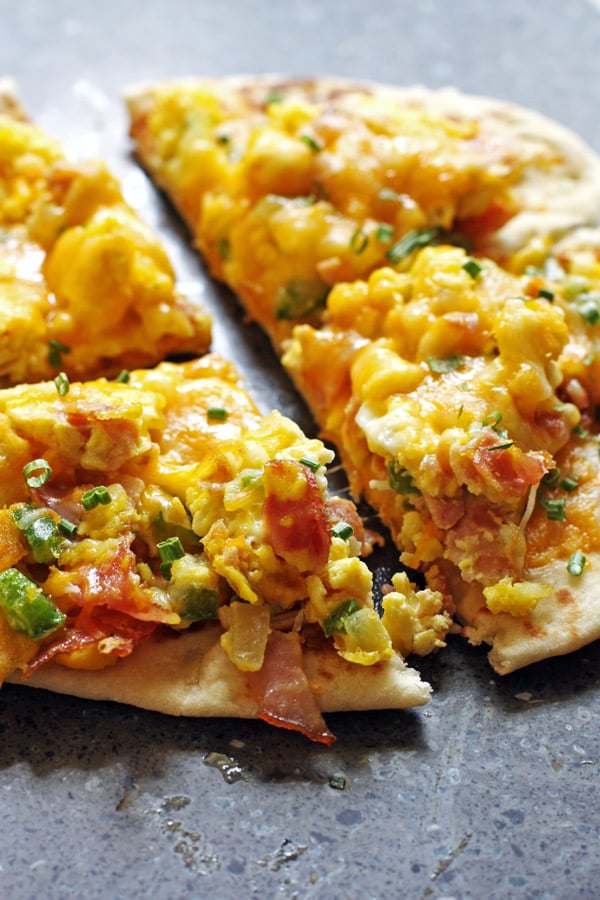 Scrambled eggs make a great weekend breakfast. When making scrambled eggs in our house, we like to add in diced pepper and onion, ham and shredded cheese. And we love pizza…so we mixed the two and it is a favorite weekend breakfast! If you love scrambled eggs, give this one a try. (And check out our special ingredient we add to our scrambled eggs.)
Click here for the Breakfast Pizza recipe.
CARROT CAKE MUFFINS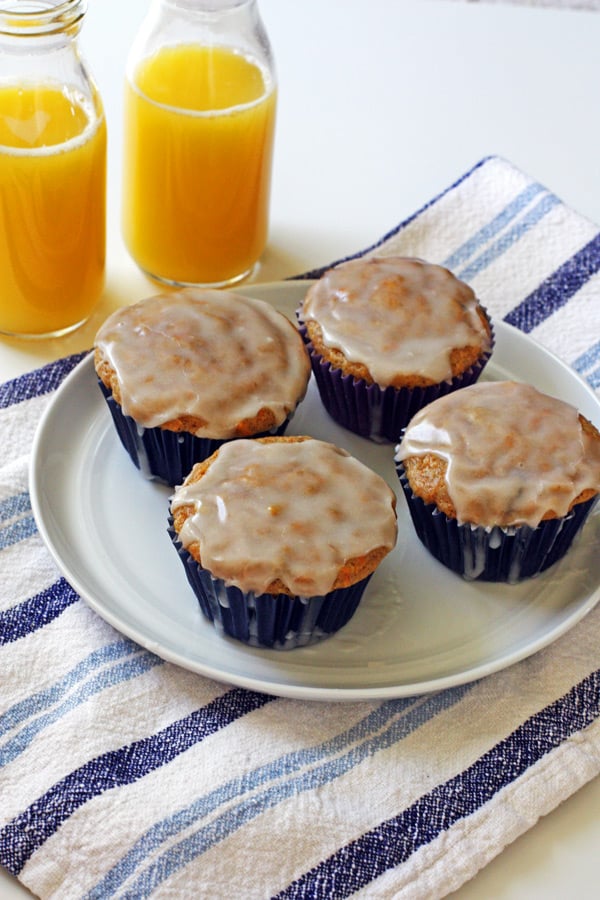 Mini Carrot Cakes…perfect for those who love carrot cake. They are filled with walnuts and raisins and drizzled with a delicious glaze. The glaze is made of melted butter, sugar and milk instead of using cream cheese. (My family is not a huge fan of cream cheese.) Perfect for Easter…but really any time of the year too!
Click here for the Carrot Cake Muffin recipe.
DARK CHOCOLATE RASPBERRY BANANA BREAD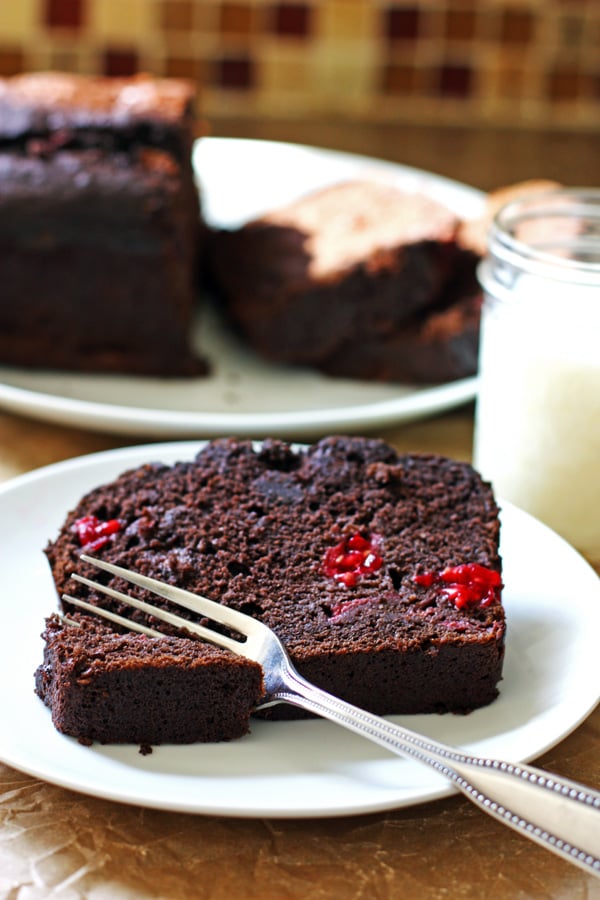 Chocolate? Yes please! On just about any dessert or breakfast bread…in my opinion! If you are a chocolate lover like me you will love this banana bread. Mixing chocolate and raspberries is a perfect match (at least in the food world it is!). Looking at this photo makes me want to go make this right now for breakfast tomorrow morning…
Click here for the Dark Chocolate Raspberry Banana Bread recipe.
CINNAMON COFFEE CAKE
Who loves coffee cake, raise their hand! This recipe could be served for breakfast, brunch and dessert. Take your pick! This is a recipe that was handed down from my mother-in-law. It was a favorite of my husband's when he was growing up so I had to get the recipe, you know how that goes! It really is a delicious coffee cake!
Click here for the Cinnamon Coffee Cake recipe.
EGG MUFFINS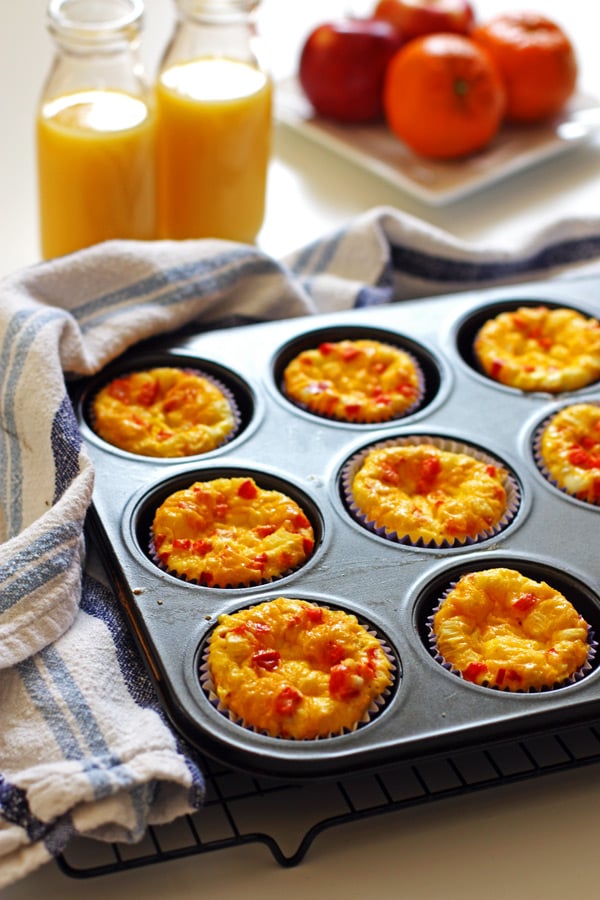 If you love scrambled eggs, this recipe is right up your alley. You mix together the eggs with milk, hot sauce and then add in the cheese along with the diced pepper and onion. Pour into your lined muffin cups, bake and there you have a fun and nutritious breakfast or brunch recipe! These are a hit with my family.
Click here for the Egg Muffin recipe.
CHOCOLATE CHIP PANCAKES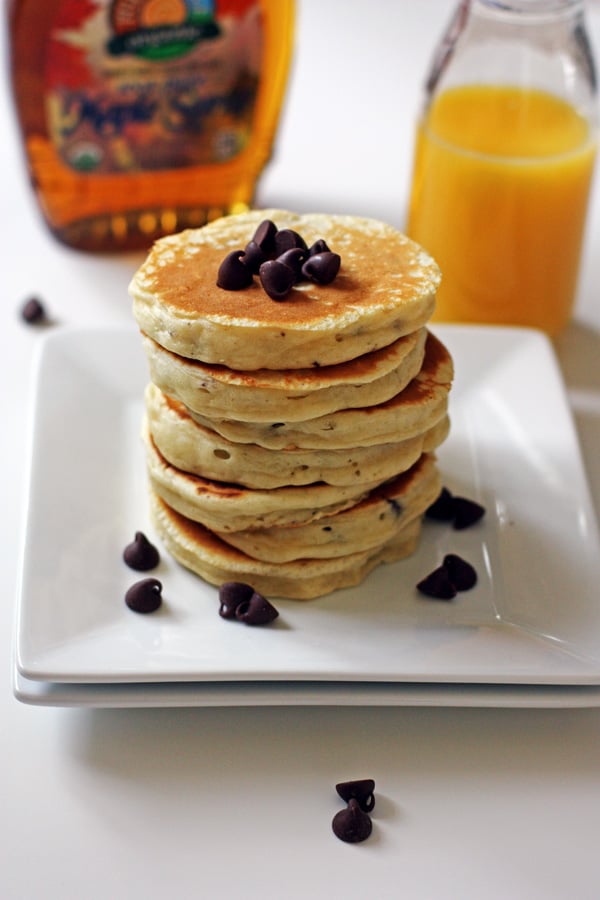 As I said above the pancake maker in our house is my husband. He loves apple cinnamon pancakes while my favorite is these delicious Chocolate Chip Pancakes. A nice stack of fresh Chocolate Chips Pancakes made for you on the weekend spells love, doesn't it?! This is one of my favorite weekend breakfast/brunch recipes that we make.
Click here for the Chocolate Chip Pancake Recipe.
Have you made any of these? Let me know how you liked them. Would love to hear from you!
~Jeannie
This post is not sponsored, but you will find affiliate links on this page. The price you pay as a consumer does not change, but I may make a small commission based on your purchase. Thank you for supporting Jeannie's Tried and True Recipes!