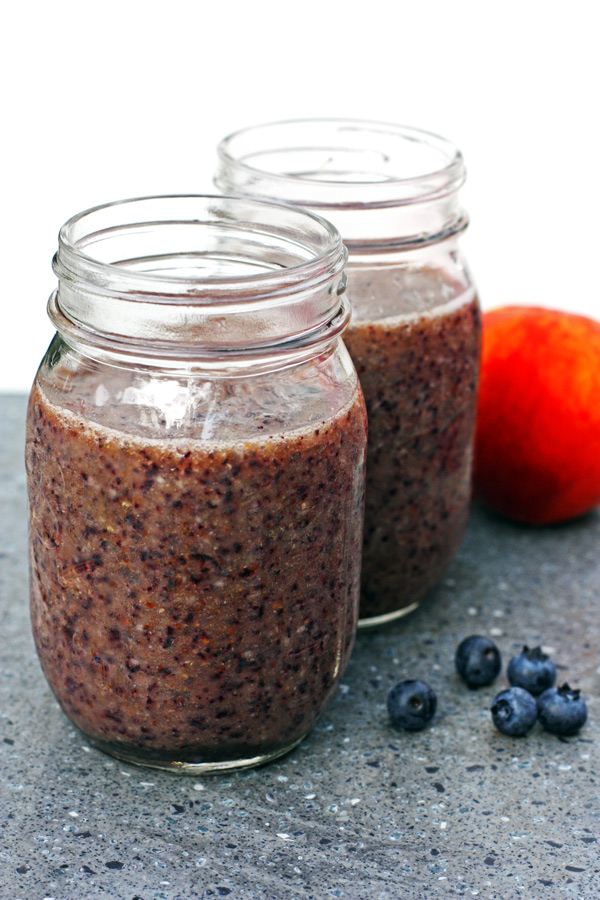 I am still on a blueberry kick…after coming home with 15 lbs. of blueberries, I guess that is to be expected. I can't help it though, they are sooo good and really good for us! Speaking of good for us, we made this Blueberry Banana Peach Smoothie recently. It was so quick and easy to make (took about 15 minutes) and tasted delicious! I felt great after I finished it. :o)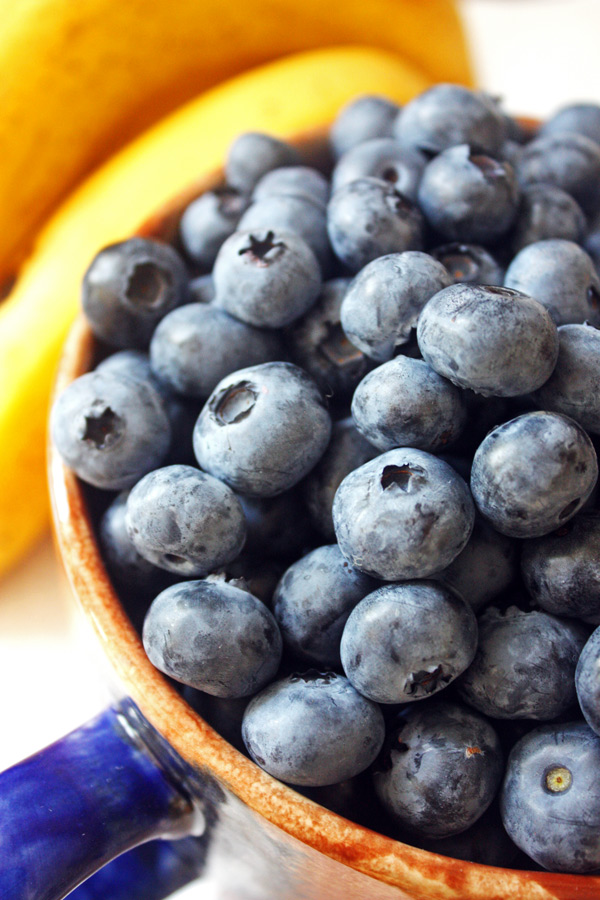 We have been wanting to get back into making smoothies. We used to make them more often when we would pick berries and freeze them. We haven't gone blueberry picking in a while. One of the great things about going blueberry picking is being able to freeze them. (One of the great things…also a great price, farm fresh, and a fun thing to do!)
I am glad we went…once we went. Actually, it's kind of a funny story. My husband seemed to want to go more than me. Our daughter was excited about going because she had never gone before. So, we went. Now, my husband is great with driving and looking up directions so I didn't even ask if he knew where we were going. So off we went, excited to pick berries. We went after dinner since they were open until 8:00. Well, my husband didn't know where we going after all…after a few times turning around, I realized that. And, of course, he didn't want to stop and ask for directions. ;o) So, I am thinking we drove all the way out there (30-40 minutes from home) and we are just going to turn around? We had to have a plan B for our daughter…to make this trip worthwhile. So okay, ice cream always works. I mention we could stop for ice cream, just as she gets the idea too! (Great minds think alike!) We realize we are about ten minutes away and would get there just as they were closing, but we took the chance. Going the winding country roads a little faster than I would like, we got there at 7:59…and the "open" sign was still up. My husband ran back and told them our story and they were so nice they let us still pick berries. So it was worth the long ride there. And we had fun picking the berries. Thankfully. Our daughter, who is not thrilled about long drives, said she is never going blueberry picking again while we were trying to find the berry farm. Her opinion changed once we got there. :o)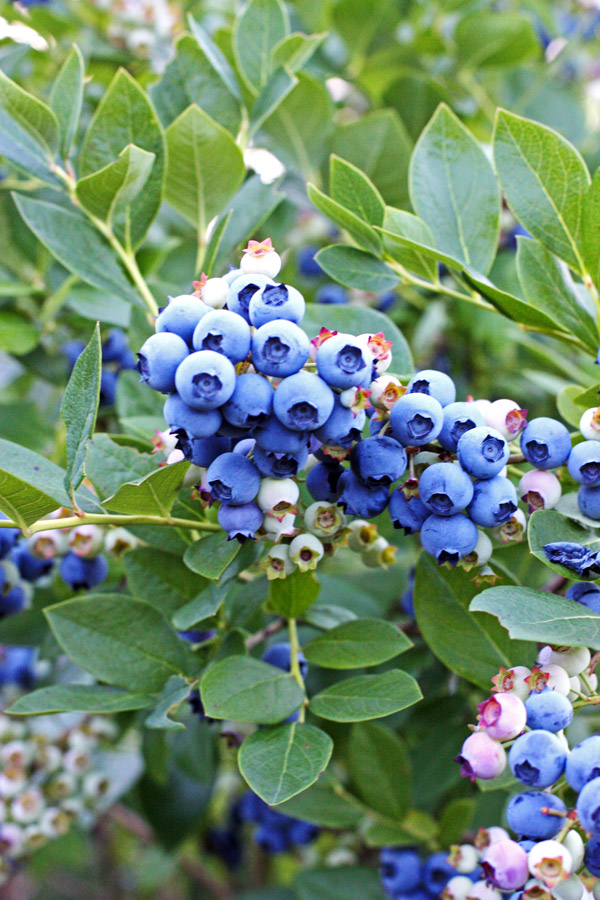 Have you ever gone blueberry picking? It is one of the easiest fruits to pick, in my opinion. The shrubs are not too tall and the berries are easy to pick. They are a pretty light purple color before they are ripe and more purple than blue once ripened on the shrub. They really are a pretty fruit. We are lucky to live where we can pick blueberries.
So once we had our berries we needed a new blender. We bought the Ninja Master Prep from Amazon
and love it! It replaced the one we had which was almost 20 years old (wedding shower gift!). This one is nice and quiet and gets the job done nicely. I would highly recommend it.
OK, so whether you are going blueberry picking, buying your fruit at the market or grocery store, make a nice smoothie and feel great!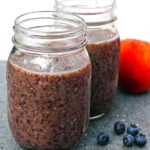 Blueberry Banana Peach Smoothie
Ingredients
2

cups

frozen blueberries

2

bananas

2

peaches

sliced

¼

cup

water or coconut water

1

tablespoon

ground flax seed

Chopped ice

optional
Instructions
Place all ingredients in you blender.

Pulse until well combined.

Add chopped ice if you prefer.