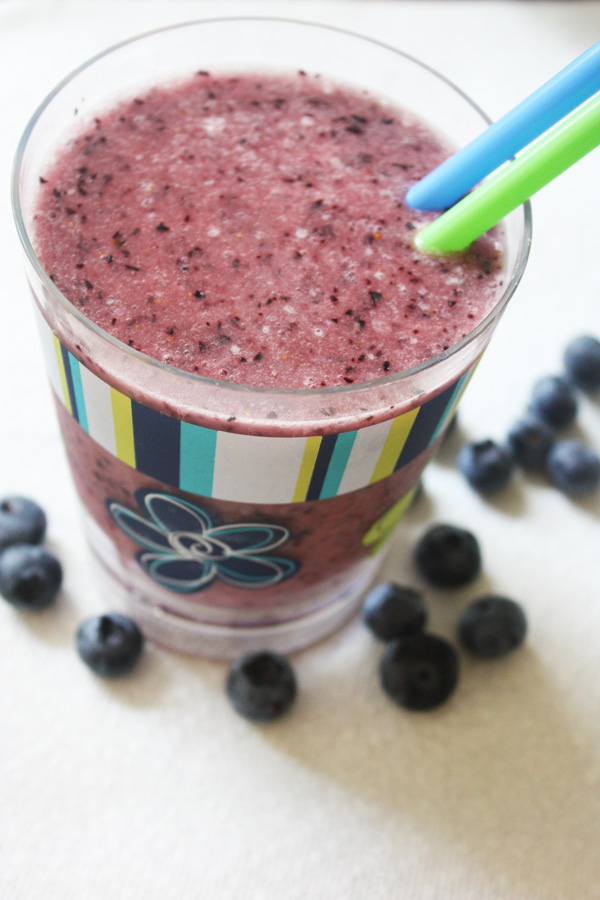 Who doesn't love a nice cold, refreshing smoothie? Especially on a hot summer day…This Blueberry Banana Smoothie is not only cold and refreshing but has nothing but healthy ingredients in it.
For healthy fats and extra fiber, I put some ground flax seed in the smoothie. Flax seed needs to be ground up to get the benefits from it. You can either buy them already ground up at the store or grind them up at home.
There is a nut out there called Brazil nuts. They are a nut that is high in selenium. Selenium is an antioxidant that can help protect healthy cells from damage. So I added some finely chopped Brazil nuts to this smoothie for an added benefit.
Coconut water is used as the base. It has a mild taste and adds extra electrolytes. Hawaiians call coconut water noelani which means "dew from the heaven" as it has been used for both food and medicinal purposes. If you would rather not use the coconut water, you can use plain water or a favorite juice.
And of course the blueberries and banana are so good for us and taste delicious together! We try to buy or pick blueberries in the summer and freeze them. This way when you want to make a delicious smoothie in those colder months, you have them ready to go. You can add them to the smoothie frozen and then you won't need to add any ice. Enjoy!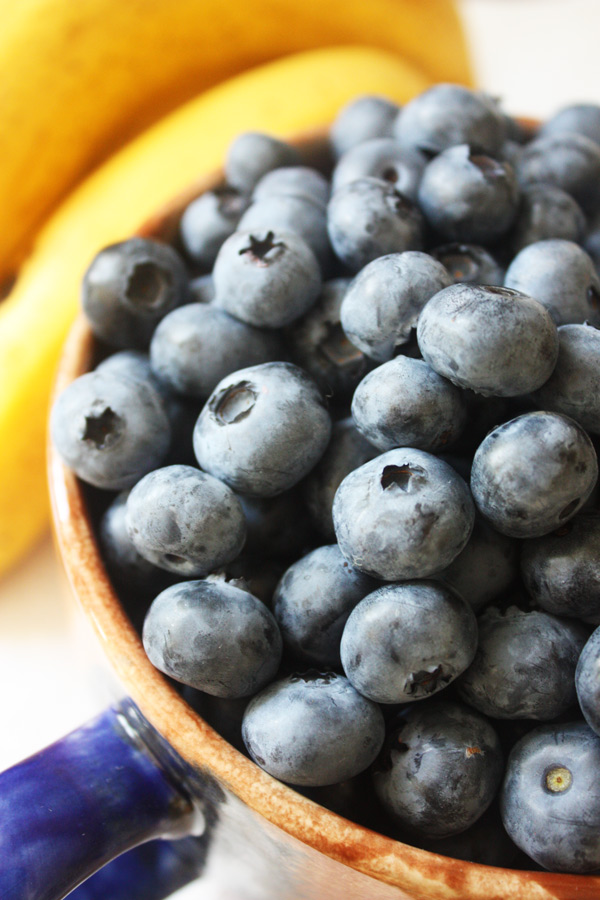 OK, so pull out your blender. Place all the ingredients into the blender. Combine all the ingredients until smooth. Sit and sip…enjoy this delicious, nutritious smoothie and know you just did something good for your body!
Blueberry Banana Smoothie
2015-07-23 04:32:00
Serves 1
A fruity and nutritious smoothie
Ingredients
1 cup blueberries
1 banana, peeled
½ tablespoon finely chopped Brazil nuts
1 tablespoon ground flax seed
6-8 ounces coconut water (or to increase calories use milk or milk alternate)
Ice as desired
Instructions
Place all ingredients into your blender.
Mix until smooth.
Makes one serving
Adapted from Cancer Treatment Centers of America
Adapted from Cancer Treatment Centers of America
Jeannie's Tried and True Recipes https://jeanniestriedandtruerecipes.com/