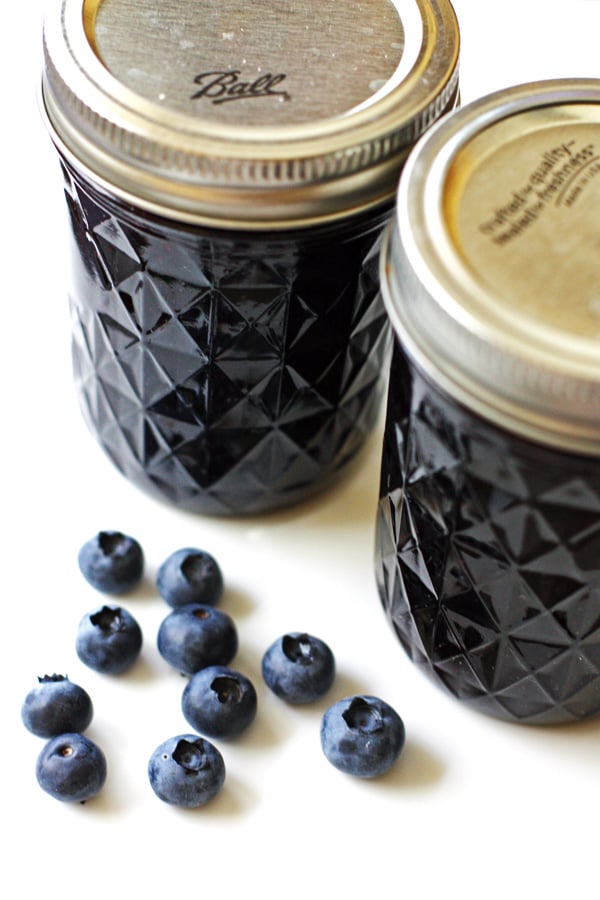 Do you have kids that love peanut butter and jelly sandwiches? Are you like me and love peanut butter and jelly sandwiches just as much as your kids? ;o) I grew up on PB&J for lunch and now my kids are doing the same. One thing that is different though, is that we try to have as much homemade jam in the house as possible. So in the summer when the strawberries, raspberries and blueberries are sooo yummy, I make some delicious homemade jam. Have you ever tried blueberry jam? It is the best. Really. Not only is it great on PB&J, but it is amazing on some toast for breakfast or a quick snack.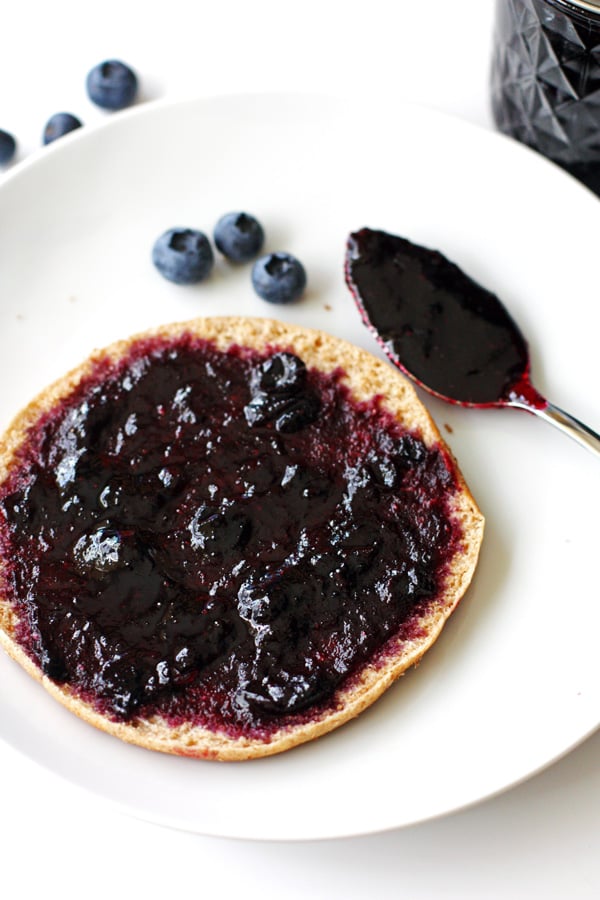 Blueberries are sooo good and good for us! This year we went blueberry picking. That is one fruit that is so easy to pick. The shrubs are as tall as we were and the berries were plentiful…which makes the job easier! We took our daughter for the first time and she loved it. We picked six and a half pounds and then since we were the last customer to leave for the night, they offered us nine pounds at the u-pick price. So we left we over fifteen pounds of blueberries! It is great until we get home with so many and wonder what to do with all of them! Haha! We froze some and I made two batches of blueberry jam…with visions of blueberry pancakes, muffins and of course smoothies to be made soon! They will get eaten one way or another! Check out this photo of the blueberries we picked…one has a heart on it. I love finding hidden hearts on things…it just makes me smile. Speaking of hearts, blueberries are good for your heart! So grab some berries from the farmers market, local store or go blueberry picking if that works for you.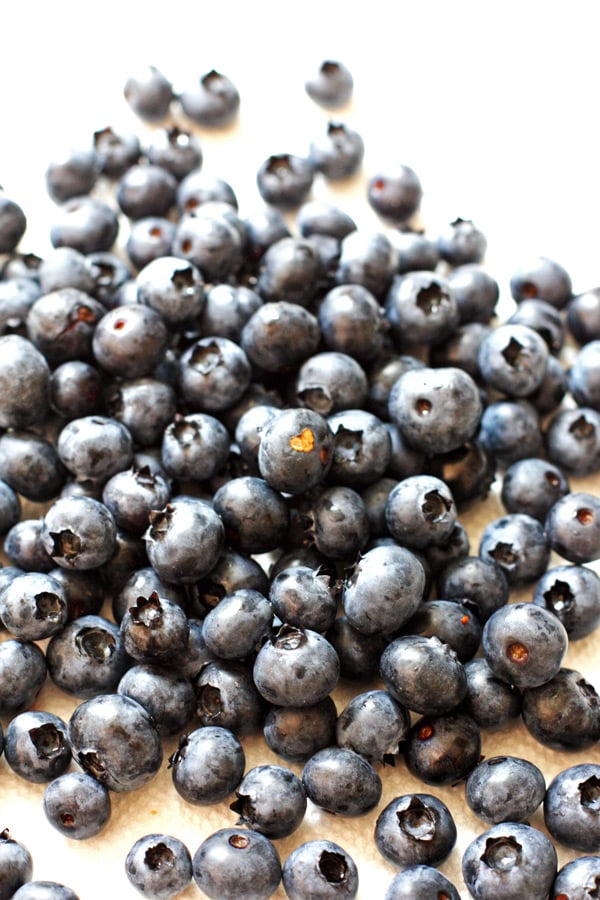 If you have never made homemade jam, don't worry. It is not very difficult to make at all. One thing you need to remember…measure exactly! My husband is one to not always measure ingredients…and it turns out good. But with jam, if you do not measure exactly, it may not turn out correctly. Also, when you are stirring the pot, it gets very hot so be careful! I usually switch hands while stirring to give my arm a break and my hand a break from the heat. Let me know if you like the blueberry jam…love hearing from you!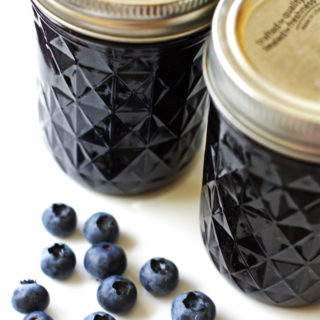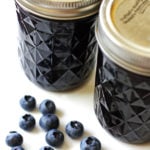 Blueberry Jam
Ingredients
6

cups

blueberries

4 cups finely chopped fresh or mashed blueberries

4

cups

granulated sugar

1

package of Sure Jell

Canning jars

lids and bands for 6 cups of jam
Instructions
Sanitize jars, lids and bands and make sure they are dry.

Discard stems from the blueberries while rinsing them. Let the berries dry.

Finely chop or mash the blueberries to make 4 cups chopped/mashed berries.

Measure out the sugar, making sure it is level with the back of a knife. Set aside.

Combine the blueberries and Sure Jell in a large saucepot. Cook on high heat until you have a rolling boil, stirring constantly.

Add in the sugar, stir and bring to a rolling boil again.

Boil for one minute, stirring constantly.

Remove from heat and carefully pour into the jars, leaving ¼" space from the top. Wipe off the jar lids and threads. Place the lids on top and add the bands. Invert the jar for 5 minutes.

Place them upright on a towel to cool. Once they are cooled, check to see if they are sealed by pressing down in the middle of the jar lid. If it does not spring back, it has sealed. If it does spring back, it did not seal and will need to be refrigerated for up to three weeks.

Cool dark dry place for up to a year. Once opened, refrigerate for up to three weeks.

Makes 6 cups of jam.
Recipe Notes
Adapted from Sure Jell


Save
Save