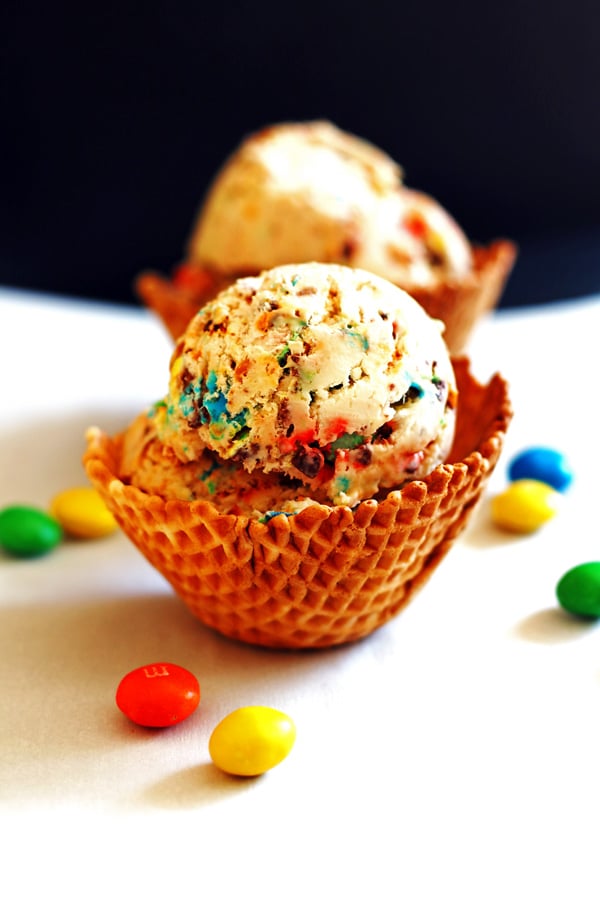 How was your Halloween? We had a nice one…chilly but nice. We have had such nice fall weather lately but Halloween was so cold and chilly. Kind of a bummer but we just bundled up and went out trick or treating anyways! We do get into Halloween pretty big in our house…maybe I should say my husband does. He loves to decorate the front yard for Halloween. Our kids get into a lot too. It's a lot of fun.
We have lots of extra candy this year…I never know how much to buy because I never know how many kids will be coming trick or treating. Guess I overbought this year…plus with the weather we had a less kids to give candy out to. So what to do with all that candy?…
How about making some No Churn Candy Crush Ice Cream? I made some for my family and it turned out delicious. I think it is our favorite No Churn Ice Cream we have made so far.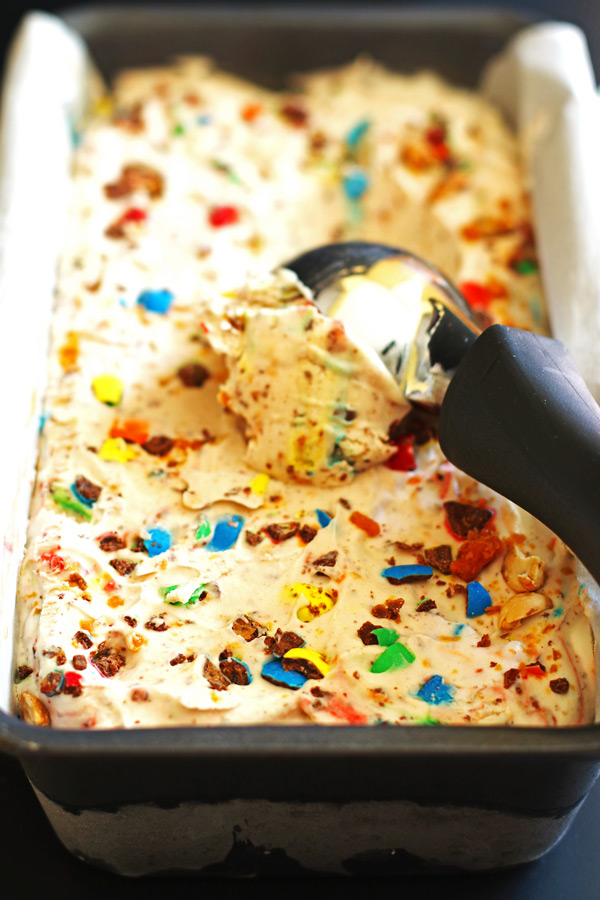 Have you ever made homemade ice cream? I tried it for the first time this past summer and I am hooked. It really is so easy to make!
Just two ingredients are needed along with the candy you want to add in. Two ingredients…heavy whipping cream and sweetened condensed milk! To make the ice cream you combine the heavy whipping cream and sweetened condensed milk.
For the candy, pick out some of that extra Halloween candy you have in your house…your favorite candy of course. …and crush up the candy into small pieces. For our ice cream we used M&M's, Butterfingers and Crunch candy bars. Use whatever candy you love the most and add it into the ice cream mixture until well combined. Place a piece of parchment paper into the loaf pan
and pour the combined ingredients into the prepared loaf pan. Freeze for six hours or overnight. The hardest part will be waiting until it is frozen and you can eat it!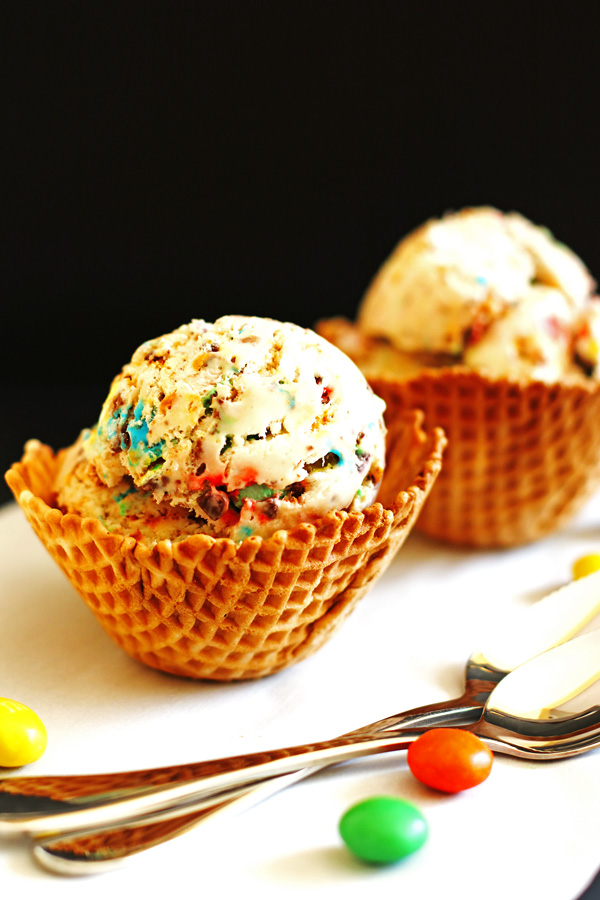 We love to have our ice cream in these delicious Keebler waffle bowls
. They are so darn cute! Another fun and favorite recipe we make to use up some of our candy is Halloween Pretzel Rods. I love sweet and salty snacks. How about you?
It is hard to believe the holiday season is just around the corner, isn't it? Time sure does fly by. What is your favorite holiday recipe to make? I have to say mine is my Apple Pie recipe. I make it with the crumb topping….yumm! If you are looking for a holiday dessert that is delicious and also easy to make, check that one out! And a scoop
of this ice cream would be a great topping for that apple pie! Just a thought…
~Jeannie
This post is not sponsored, but you will find affiliate links on this page. The price you pay as a consumer does not change, but I may make a small commission based on your purchase. Thank you for supporting Jeannie's Tried and True Recipes!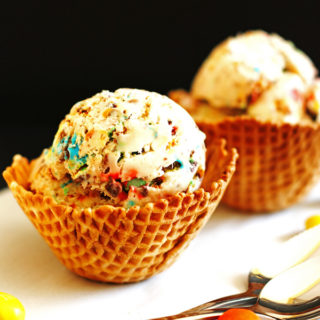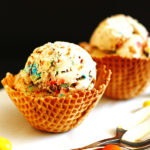 Candy Crush No Churn Ice Cream
Ingredients
2

cups

heavy whipping cream

1

can

14 ounce sweetened condensed milk

2

cups

crushed candy
Instructions
Place parchment paper in loaf pan. (Leave extra parchment paper hanging over the longer sides to use to cover the ice cream before freezing.)

Crush your candy into small pieces in a bowl and set aside. (I used M&M's, Butterfingers and Crunch bars.)

Pour sweetened condensed milk into a large bowl and set aside.

Pour heavy whipping cream into a large mixing bowl and using your whisk attachment, whisk until stiff peaks form, about three minutes.

Fold in about one cup of the heaving whipping cream into the sweetened condensed milk.

Gently mix in the remaining whipped cream.

Add in the finely crushed candy pieces and gently fold until combined.

Pour the cream mixture into your prepared loaf pan.

Fold over the parchment paper to cover the top. (I use a piece of masking tape to keep it together.)

Freeze six hours or overnight.

Ice cream will keep good in freezer for up to two weeks.