This is a recipe that my kids ask for regularly. It is like macaroni and cheese so I think that is why. It's just like the name...Easy Cheesy Tortellini…filled with cheese and is one of the easiest dinners to make.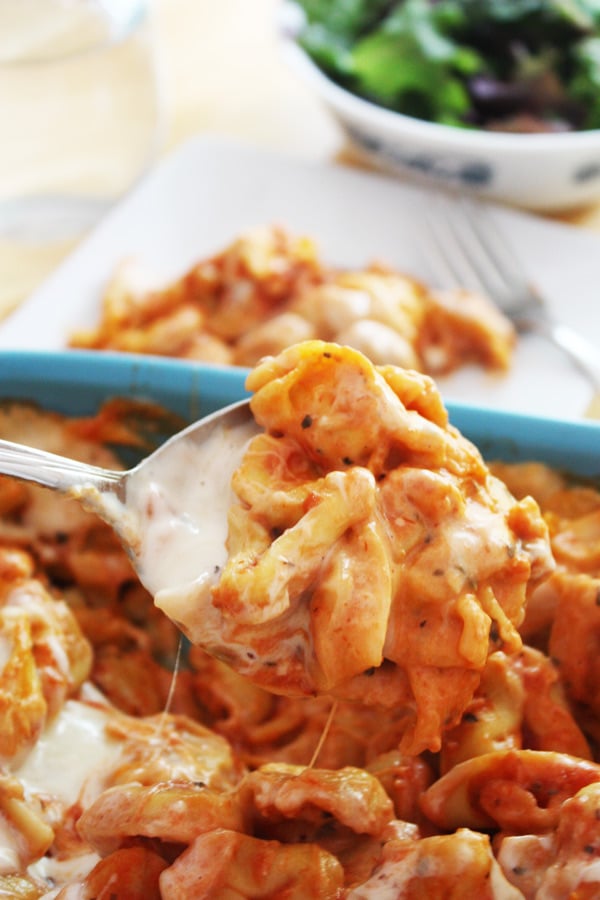 If you love cheese and want to splurge once in a while, this is the dinner for you!
Just place the uncooked tortellini in a 13 x 9 baking dish. Add the spaghetti sauce and mix well until the tortellini is covered with spaghetti sauce. If there is a part without the sauce, it will dry out so make sure it really is mixed well. Take a spoon and drop the Alfredo sauce over the tortellini. Sprinkle the cheese over the top…that is all there is to it! :o)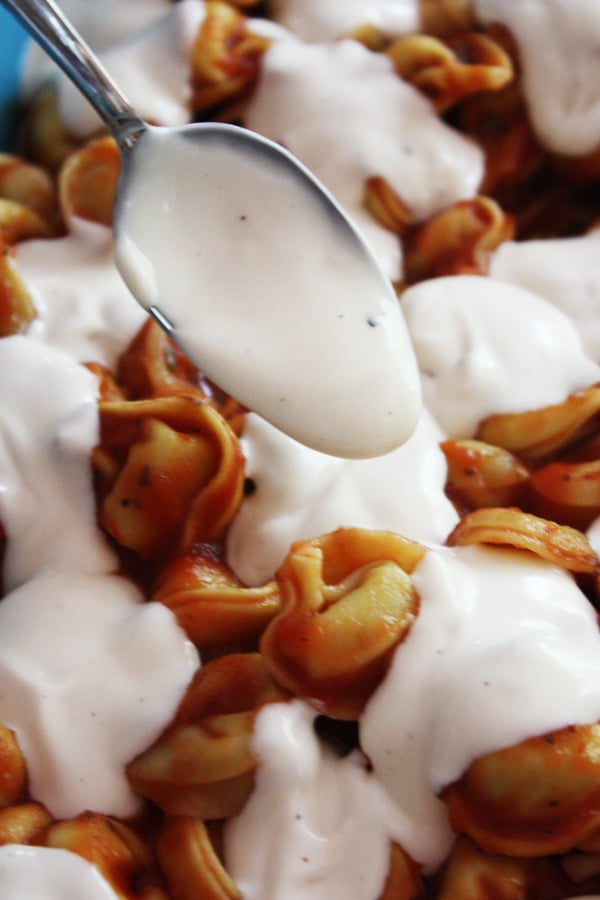 Cover it with foil and place in the oven for an hour. Uncover it and bake for another 15 minutes. The last 15 minutes is where the cheese hardens up just a little so make sure you don't forget this part. The cheese will still be very gooey but the edges brown up just a little at the end. The last 15 minutes do make a difference.
Serve warm and enjoy!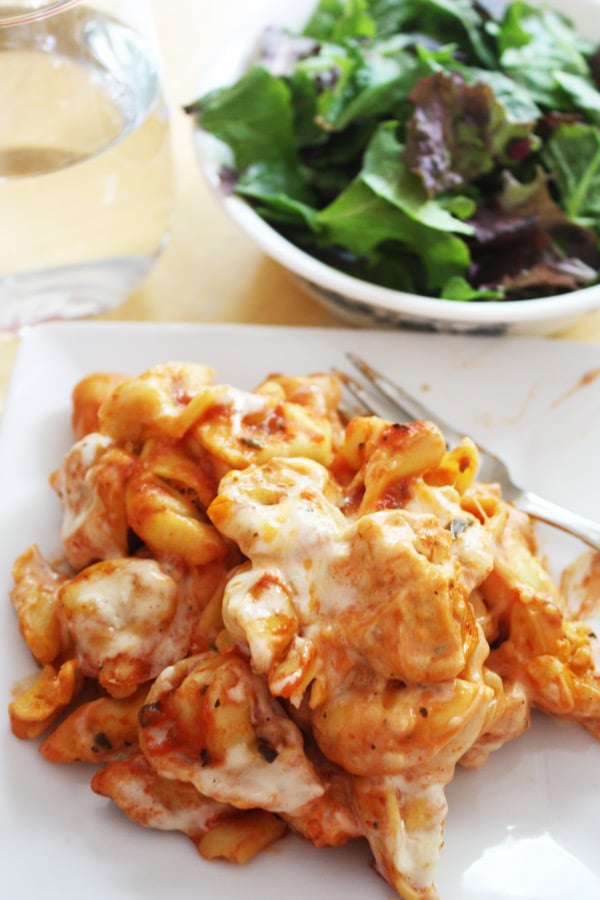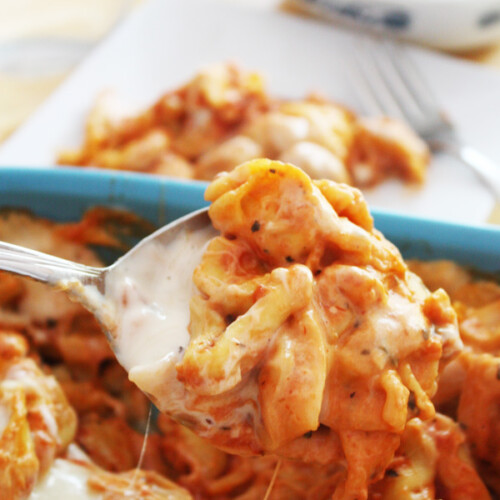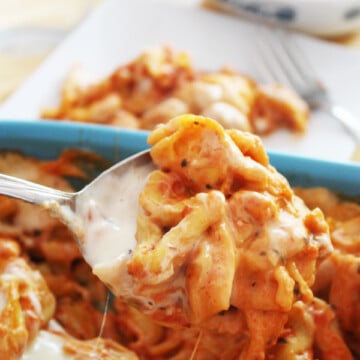 Ingredients
2 19 oz. packages of cheese tortellini, uncooked

1

jar of spaghetti sauce 24 oz.

1

jar Alfredo sauce 15oz

8

oz.

of mozzarella cheese

either cubed or shredded
Instructions
Preheat oven to 350 degrees.

Place the tortellini into a 13 x9 baking dish.

Pour spaghetti sauce over the tortellini and mix until the tortellini is covered completely with the sauce.

Using a spoon, drop the Alfredo sauce over the tortellini.

Sprinkle the mozzarella cheese over the top.

Cover with foil.

Bake at 350 degrees for one hour covered.

Uncover, bake 15 more minutes.
Notes
Adapted from Sorrento Cheese