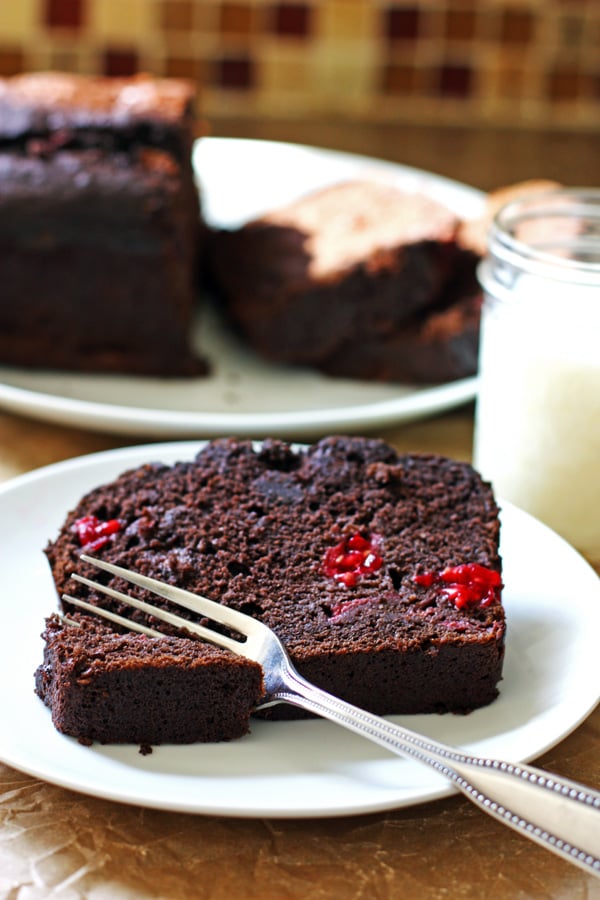 I am so excited that summer is almost here. Here in NY after a long winter and cool spring, summer is so welcomed! Not only are we excited about the sunny warm days, but also the fresh fruit and veggies available from the local farmers. Raspberry season is July around here and sometimes if we are lucky we find a farm that has raspberry picking (if it is a good enough season). I remember one year going with my son, who was about 5 or 6 years old at the time. It was a great year for the raspberries and the farmer told me we could pick some. Only bad thing was that it was a really hot day and the sun was beating down on us. My son was ready to go and I kept saying "Just a few more" because I just could not get enough raspberries. Kind of like when you want to get child to go to sleep and they ask for one more story?! Roles were reversed that day! He was such a good little guy and didn't complain. Good thing about getting all those raspberries is eating them when you get home! Or baking with them or making this delicious Homemade Raspberry Jam. And…when it's the middle of winter and you have a jar of homemade frozen raspberry jam…oh sooo good! And raspberries have so many health benefits like high in vitamin C.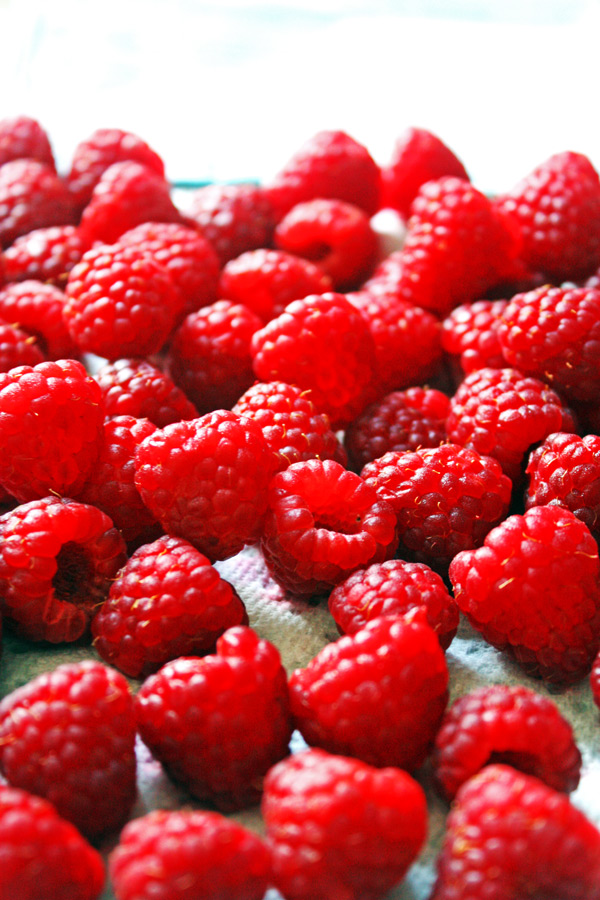 This recipe is one that you can whip up on a weekend morning or the day before. One of the best things about banana bread is that it almost seems better the next day! No matter what…it's delicious. Either you have the aroma of the bread baking as your family wakes up or having it taste extra moist the next day. Both ways are sure to please!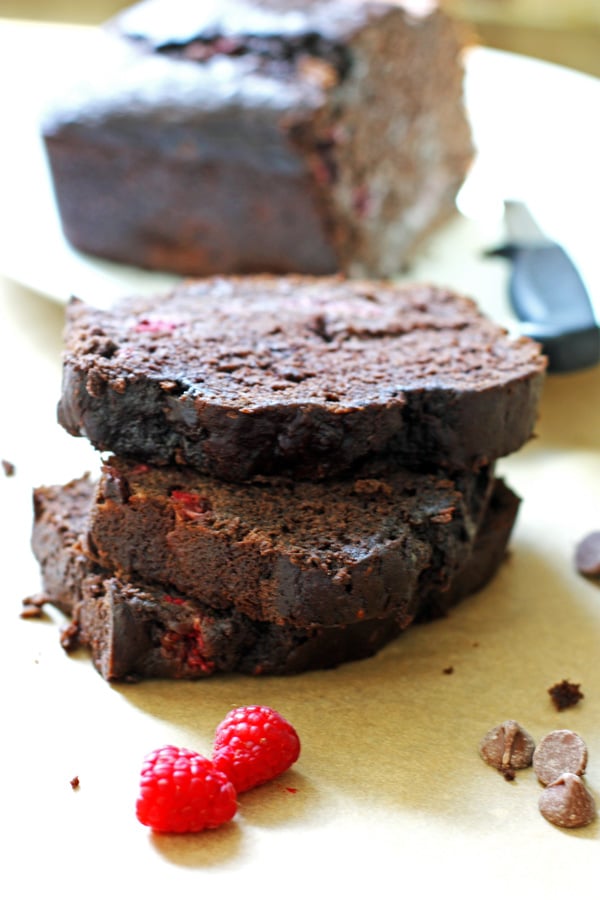 This banana bread recipe uses yogurt for added moistness and at the request of my son, I added some chocolate chips. He loves chocolate like his mom! :o) I would suggest taking out the cold ingredients and letting them get to room temperature. I have learned that this helps them incorporate with the other ingredients better. One important tip for when you are making this…when adding in the raspberries, make sure you gently fold them into the batter with a spatula. They are so delicate they can fall apart if mixed in too much.
I hope you enjoy this recipe. Let me know what you think. I'd love to hear from you. Happy Baking!
I am adding a note for this recipe..you know how some great recipes are made by making mistakes? Well, I had that happen to me this past weekend! I wanted to make this banana bread recipe and forgot to buy plain greek yogurt. All I had in the house was raspberry greek yogurt and I really didn't want to go back to the store so I used that. I have to say, I loved this banana bread even more! It added a little more raspberry flavor. Either plain greek yogurt or raspberry greek yogurt will work with this recipe…it's your choice. Enjoy!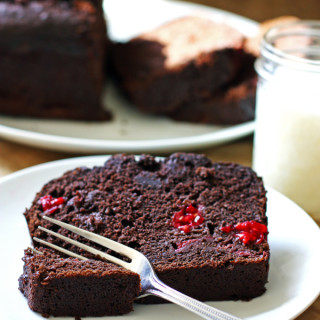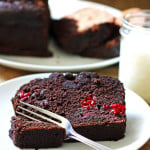 Dark Chocolate Raspberry Banana Bread
Ingredients
2

cups

all-purpose flour

¼

cup

dark chocolate cocoa

1

teaspoon

baking soda

1

teaspoon

baking powder

1

teaspoon

salt

1

teaspoon

cinnamon

1

cup

brown sugar

½

cup

unsalted butter

(1 stick) softened to room temperature

2

eggs

room temperature

3

ripe bananas

mashed

1/3

cup

plain greek yogurt

room temperature

1

teaspoon

vanilla extract

1

cup

fresh raspberries

rinsed and pat dry

½

cup

chocolate chips
Instructions
Preheat oven to 350 degrees. Generously grease your 9x5 pan with butter or line with parchment paper.

Mix together the flour, cocoa, baking soda, baking powder, salt and cinnamon in a bowl. Set aside.

In a mixing bowl, cream the butter and brown sugar until light and fluffy. Add in the eggs, one at a time, beating after each one. Then add in the mashed banana, yogurt and vanilla.

Slowly combine the dry ingredients to the banana mixture. Mix just until combined. Add in the chocolate chips. Gently fold in the raspberries with a spatula.

Pour the batter into the prepared pan.

Bake until toothpick comes out clean, about 60-70 minutes. Cool slightly before serving.
Recipe Notes
You can use either plain greek yogurt or for a little more raspberry flavor, use raspberry greek yogurt.