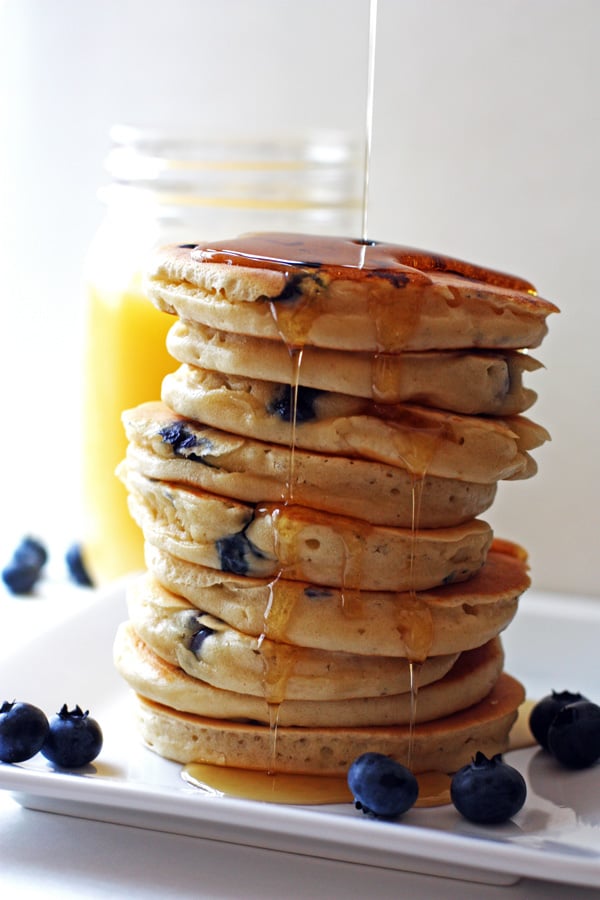 This recipe for Blueberry Pancakes is actually my husband's recipe…he is the pancake maker in our house. I make them once in a while, but I will admit his are better. Pancakes and waffles are his thing for breakfasts in our house. We have an amazing homemade waffle recipe that we will be sharing soon!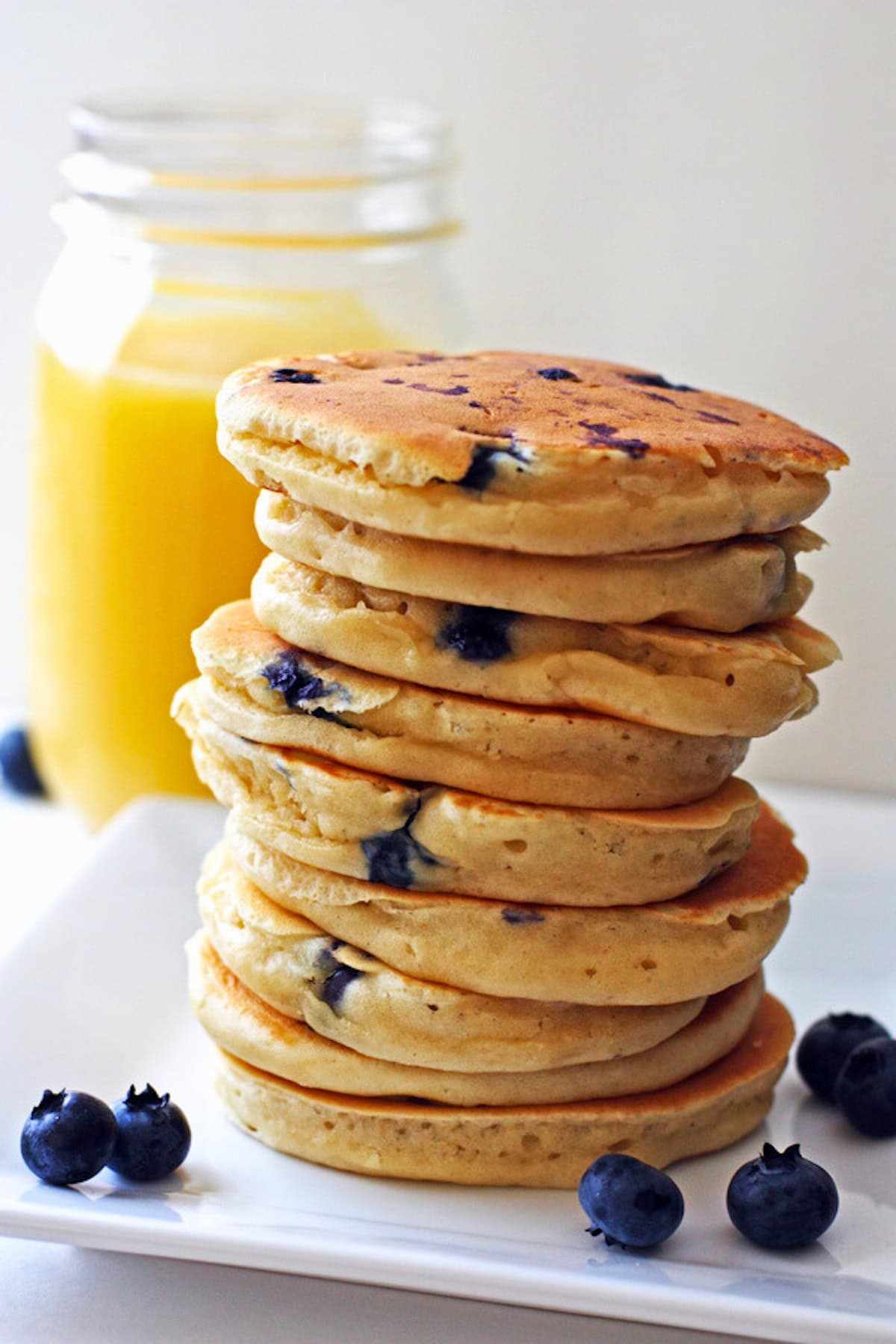 Since we still have many blueberries in our fridge from blueberry picking (even after freezing four bags)…it makes sense to make blueberry pancakes for breakfast. :o) My favorite pancake is chocolate chip, but blueberry pancakes are a close second. They are so good especially with freshly picked blueberries. Since blueberry season goes until September around here, I might actually drive out to the blueberry farm to pick some more. Why not, right? Because in the cold winter months, they will taste so good in a smoothie, yogurt or on top of cereal. I guess I think I can never get enough blueberries…they are so good and have many health benefits.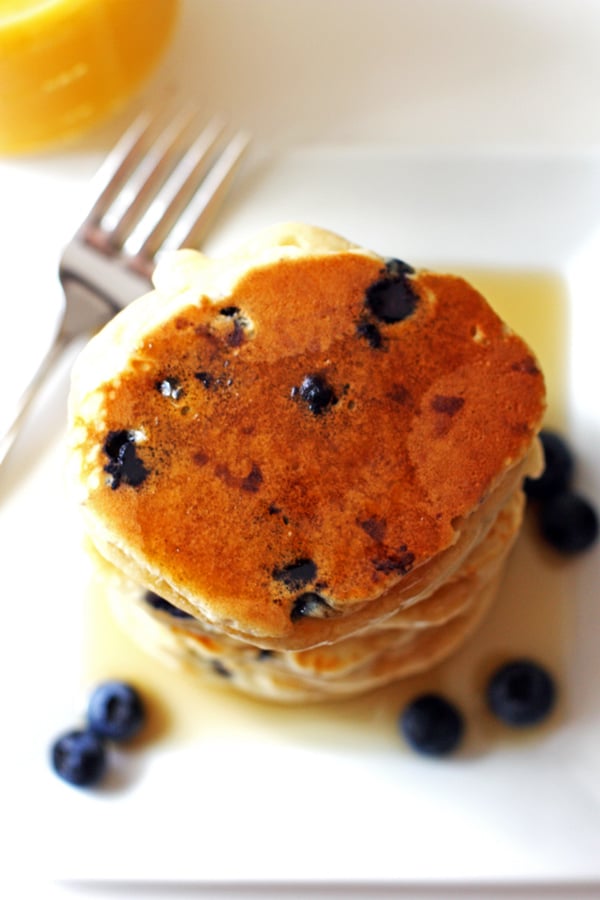 This recipe is pretty easy to make. And what a great idea to have them cooking on a weekend morning and your family wakes up to the smell of them cooking. :o) It only takes about 10 minutes to prepare the ingredients and about 30 to cook the pancakes. Cook time depends on what size you make them. We usually make them about three inches in diameter. Sometimes my husband gets creative and makes letters or numbers. A little tip on how to tell they are done is when the bubbles start to pop, flip the pancake. :o) Hope you make these pancakes and enjoy them. They are a perfect weekend breakfast!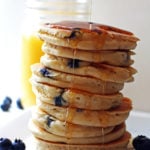 Blueberry Pancakes
Ingredients
2

cups

flour

2

tablespoons

sugar

2

tablespoons

baking powder

1

teaspoon

salt

2

eggs

1 3/4

cups

milk

4

tablespoons

vegetable oil

1

tablespoons

vanilla

1 ½

cups

fresh blueberries
Instructions
Heat the skillet to medium heat (350 degrees).

Beat eggs in a medium sized bowl. Add in milk, vanilla and oil. Whisk together ingredients.

Add flour, baking powder, salt and sugar. Mix well. Gently fold in the blueberries.

Using a spoon, drop batter on heated skillet to make about a three inch circle for each pancake (or what size you want to make them).

Flip pancakes over once they are slightly browned. Cook each side about two to three minutes.

Serve warm with syrup. Top with additional blueberries, optional.