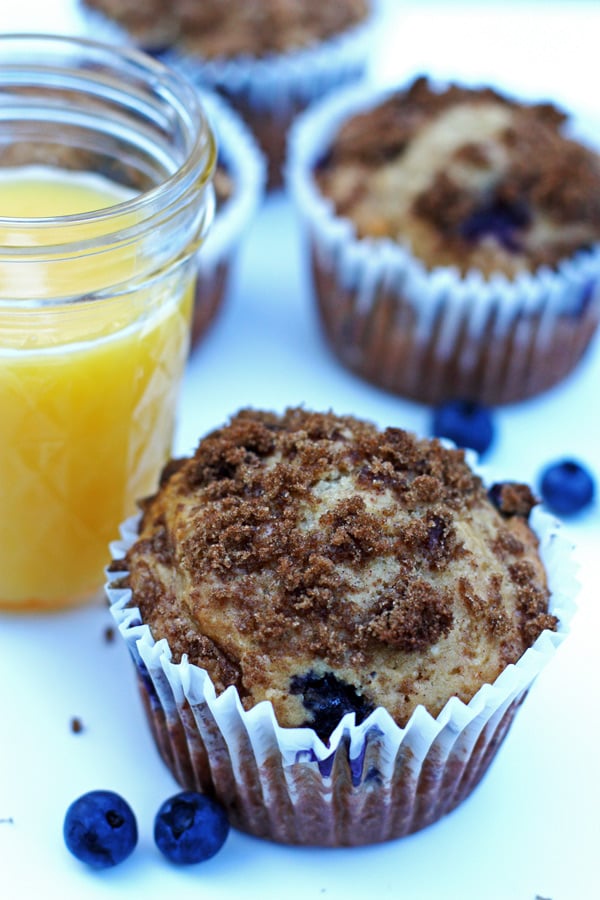 Here is a muffin recipe that we have made many times on the weekends. During the week, we are cereal kind of people for breakfast, but when the weekends come around, we like to have something special for breakfast. How about you? Do you have a favorite weekend breakfast? I would have to say muffins, pancakes and waffles are the favorite homemade breakfasts in our house. Jumbo muffins, like the ones you see in bakeries, are at the top of the muffin list. Make sure when you are making jumbo muffins to use a jumbo muffin pan, like this Baker's Secret 6-Cup Texas Muffin Pan from Amazon.
This recipe for Blueberry Banana Jumbo muffins is an easy one to make and I am guessing you have most of the ingredients in your house already. This is a great one to make when you have a few bananas sitting there getting a bit more ripe than you would like. The riper the better when it comes to using bananas in baking! Another baking tip…when taking out your butter to soften to room temperature, take out the eggs and milk also. This way these ingredients will incorporate better with the dry ingredients.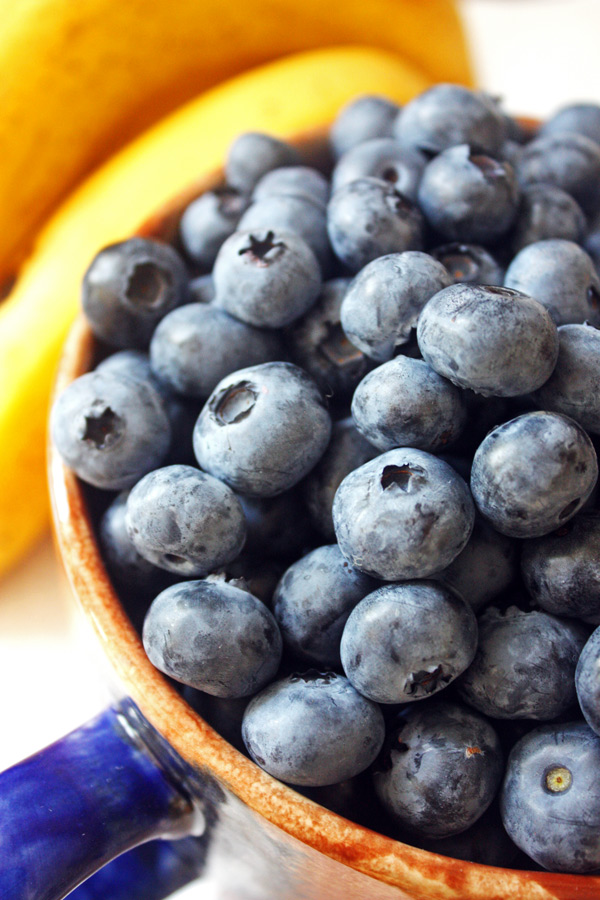 My last few recipes on my blog have been blueberry related. The reason for that is we went blueberry picking and wanted to use some of the delicious berries up! Also, I love to use blueberries since they are so good for us. Did you try my Blueberry Pancake recipe yet? Give them a try…they might become a weekend favorite in your house also! :o)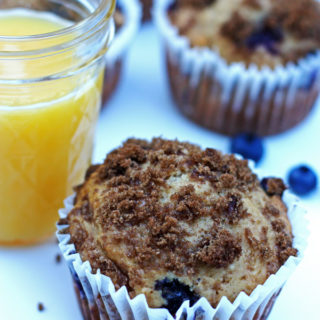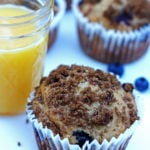 Blueberry Banana Jumbo Muffins
Ingredients
1 ½

cups

fresh blueberries

3

ripe bananas

2 ½

cups

all-purpose flour

¾

cup

brown sugar

6

tablespoons

butter

softened to room temperature

1

tablespoon

baking powder

¾

teaspoon

salt

¾

teaspoon

ground cinnamon

1/3

cup

milk

room temperature

2

eggs

room temperature

1

teaspoon

vanilla extract
Topping
½

cup

brown sugar

½

teaspoon

ground cinnamon
Instructions
Preheat oven to 400 degrees.

Mash the bananas and place in large mixing bowl. Add in the eggs, beating after each one. Mix in the milk and vanilla.

In a medium bowl, blend together the flour, sugar, butter, baking powder, salt and cinnamon using a pastry blender or the back of a fork.

Slowly add in the dry ingredients to the banana mixture. Combine just until everything is mixed well together.

Using a spatula, gently fold in the blueberries.

Fill the lined jumbo muffin cups ½ -3/4 full.

In a small bowl, mix together the topping ingredients and sprinkle over each muffin.

Bake for 25 minutes. Let cool slightly before serving.

Makes 10-12 jumbo muffins, depending on how much you fill each muffin cup.
Save