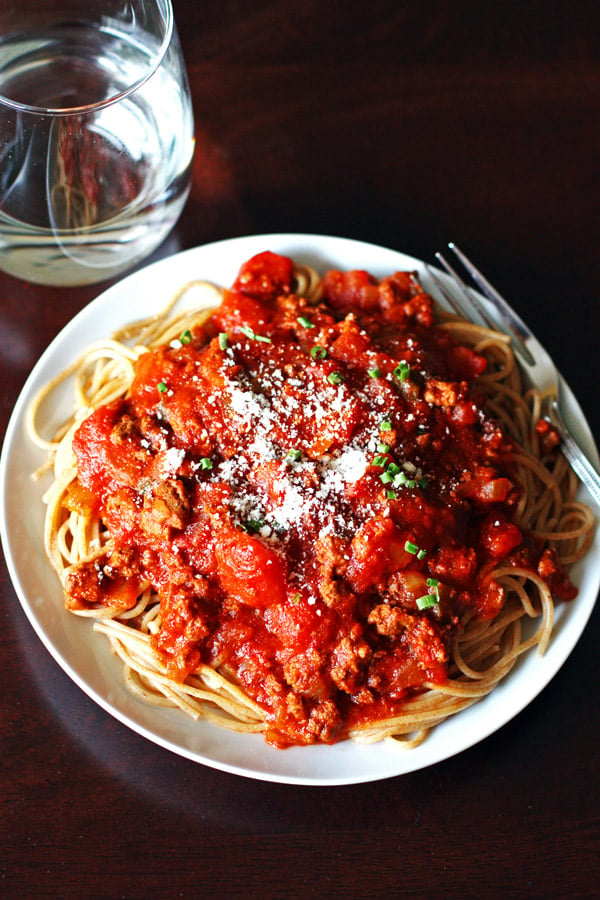 Yes, another crockpot recipe…I really like using my crockpot!
I originally got this recipe from my mom a while back. After making it a few times, I realized it would be so much easier to put into the crockpot. One of the things I like best about using the crockpot is putting ingredients in and pretty much forgetting about it. If I am home I will give it a few stirs throughout the day, but if not it's okay. I am a fan of using the crockpot for that reason and also food simmers all day in there and tastes great when it's done.
Meatloaf mix is a meat mixture made up of ground beef and ground pork that I purchase from a local butcher. Sometimes you can find it with ground veal as well. I use this over ground beef because there seems to be a better flavor. However, if you cannot use meatloaf mix, ground beef is also a great choice. I find it easier to just brown the meat and add to the sauce, but once in a while I do make meatballs and add them to the sauce. I have a good meatball recipe that I will post later on…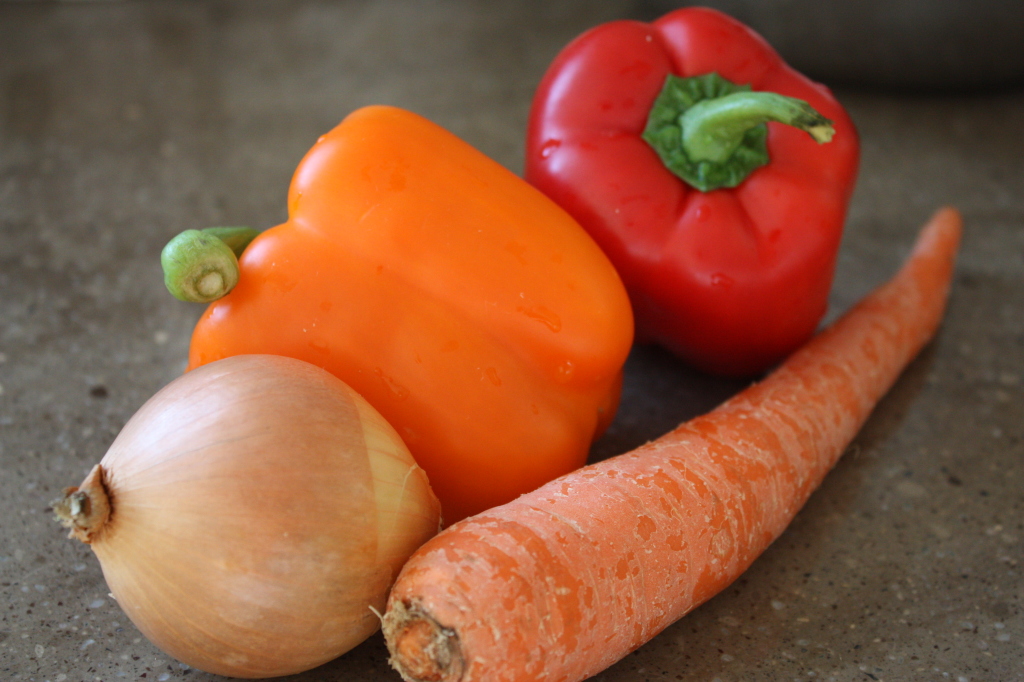 Brown the meat in the skillet on medium heat. Cut up the pepper and onion into small pieces. Shred the carrot, if you desire to use it. I put it in just to add one more vegetable to the mix. You can never get too many vegetables! ;o) Lately I have been using red and orange peppers. I live in New York state so in the long winter months, green peppers are not looking so good. The red, orange and yellow seem to look better in the stores. So I use any of them. Either way, it tastes delicious!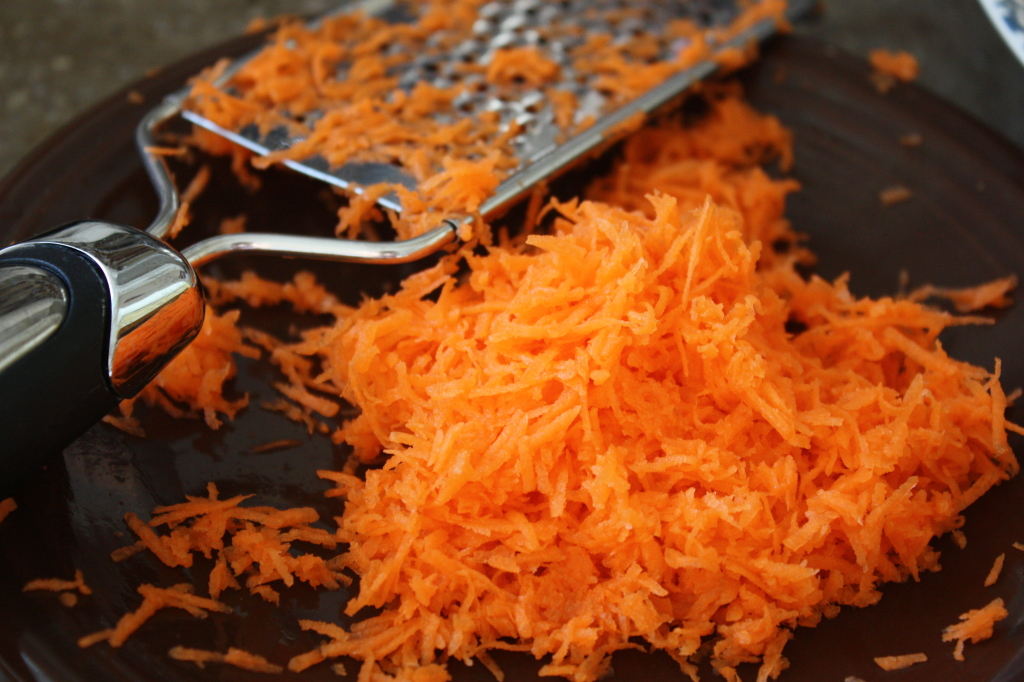 Once the meat is browned, place it in the crockpot. Add in the vegetables. Pour in the diced tomatoes, tomato paste and water. Sprinkle in the garlic powder and give it all a good stir.
Cover the crockpot, and cook on high 4-6 hours or low 6-8 hours. Serve over cooked spaghetti noodles. Sprinkle with grated Parmesan cheese. If you like, garnish with fresh herbs. If you are a cheese lover, check out my Spaghetti Parm recipe!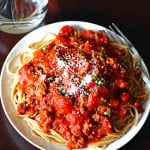 Crockpot Spaghetti
Ingredients
1

lb.

meatloaf mix or ground beef

1

can diced tomatoes

fire roasted (28 oz.)

1

can tomato paste

12 oz.

3

cups

water

1

pepper

diced

1

small onion

diced

1

carrot

shredded (optional)

¾

tsp.

garlic powder

Spaghetti noodles

Grated Parmesan cheese

Fresh herbs to garnish

optional
Instructions
Brown the meat on medium heat in skillet. Break up the meat into small pieces while cooking.

Cut up the pepper and onion and shred the carrot.

Place browned meat into the crockpot.

Add in the peppers, onion and carrot.

Pour in the diced tomato, tomato paste and water.

Sprinkle in the garlic powder.

Mix all ingredients together.

Cover and cook on high 4-6 hours, low 6-8 hours.

Serve over cooked spaghetti noodles.