Looking for a delicious for your family? How about you make this Taco Salad? It is a great recipe that you can serve up pretty quickly. It is a great dinner for when you don't have a lot of time.
We all know those nights… kids have some sporting event or school activity to get to. Sometimes it seems as if there is just not enough time in the day to fix dinner. It is also hard to find a dinner everyone will like.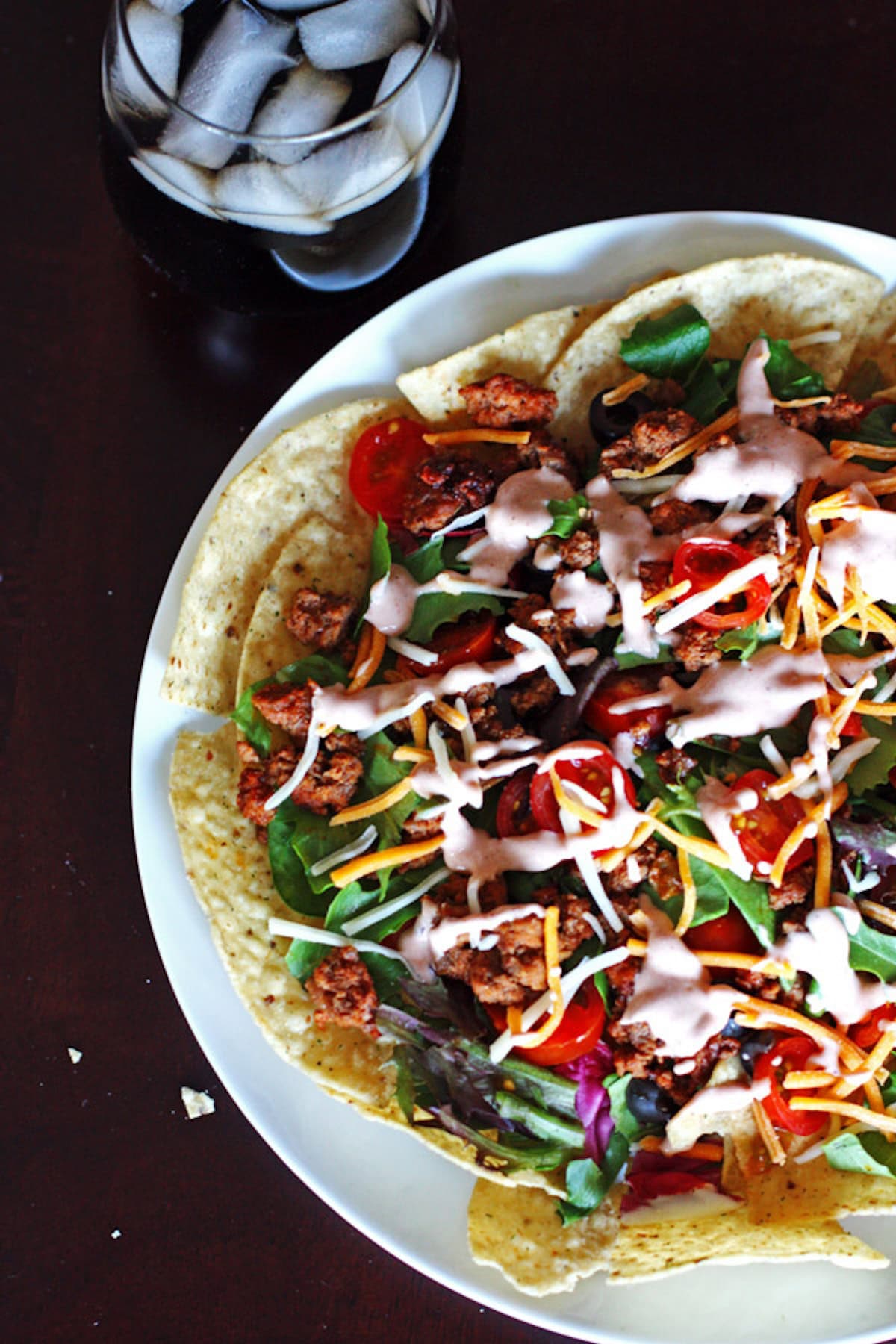 This is one of those dinners that will please the kids as well as adults and not take too much of your time to prepare.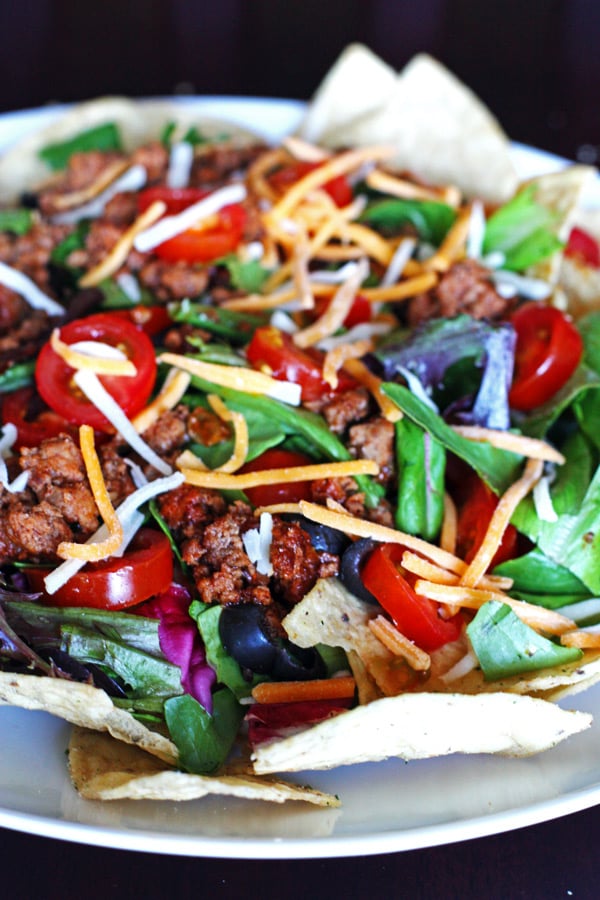 To start, cook the beef. Once the beef is browned and excess fat is drained off, add in the Taco Seasoning and ½ cup water. Let that simmer for about ten minutes.
While the meat and taco seasoning are simmering together, you can shred your salad greens, slice up the tomatoes and get the fresh cilantro, olives, cheese ready to go. If you don't have fresh cilantro, it's not a meal breaker. It's just nice to add more flavor to the dinner. I love fresh cilantro! But we don't have the fresh cilantro in our backyard herb pot for half of the year due to winter…bummer. Good news is that spring is almost here and I will be at my local farmers market buying some very soon! Cilantro has become one of my favorite herbs. What are your favorite herbs?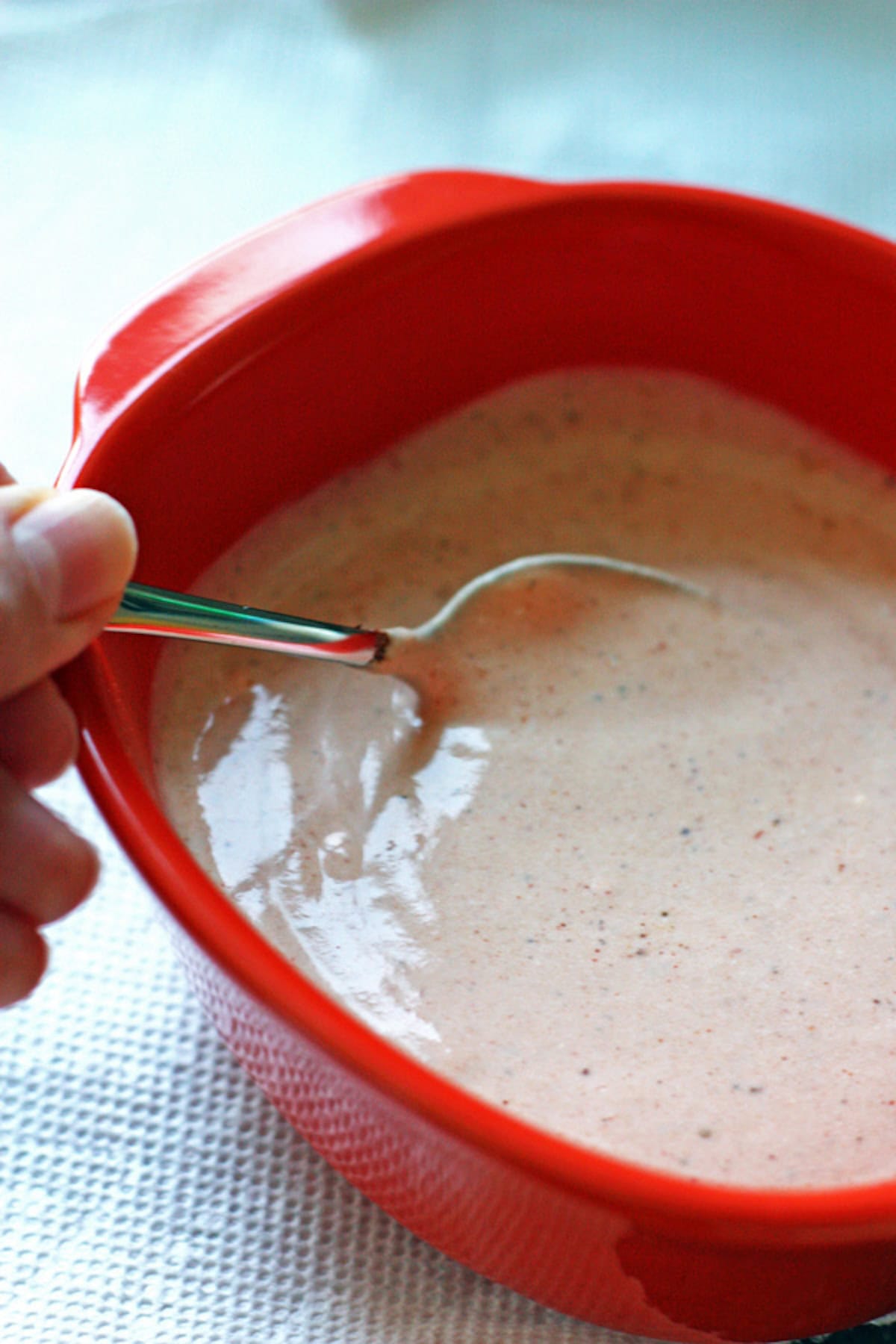 This salad could be eaten without dressing, but for a little extra zing, we use a delicious taco salad dressing to top it off. It only has four ingredients, and you can put it together quickly. Just combine the sour cream (I used light sour cream), Ranch dressing, taco sauce, and Taco Seasoning in a bowl. Stir until all ingredients are mixed well. If you prefer a thinner dressing, just add a teaspoon or two of milk.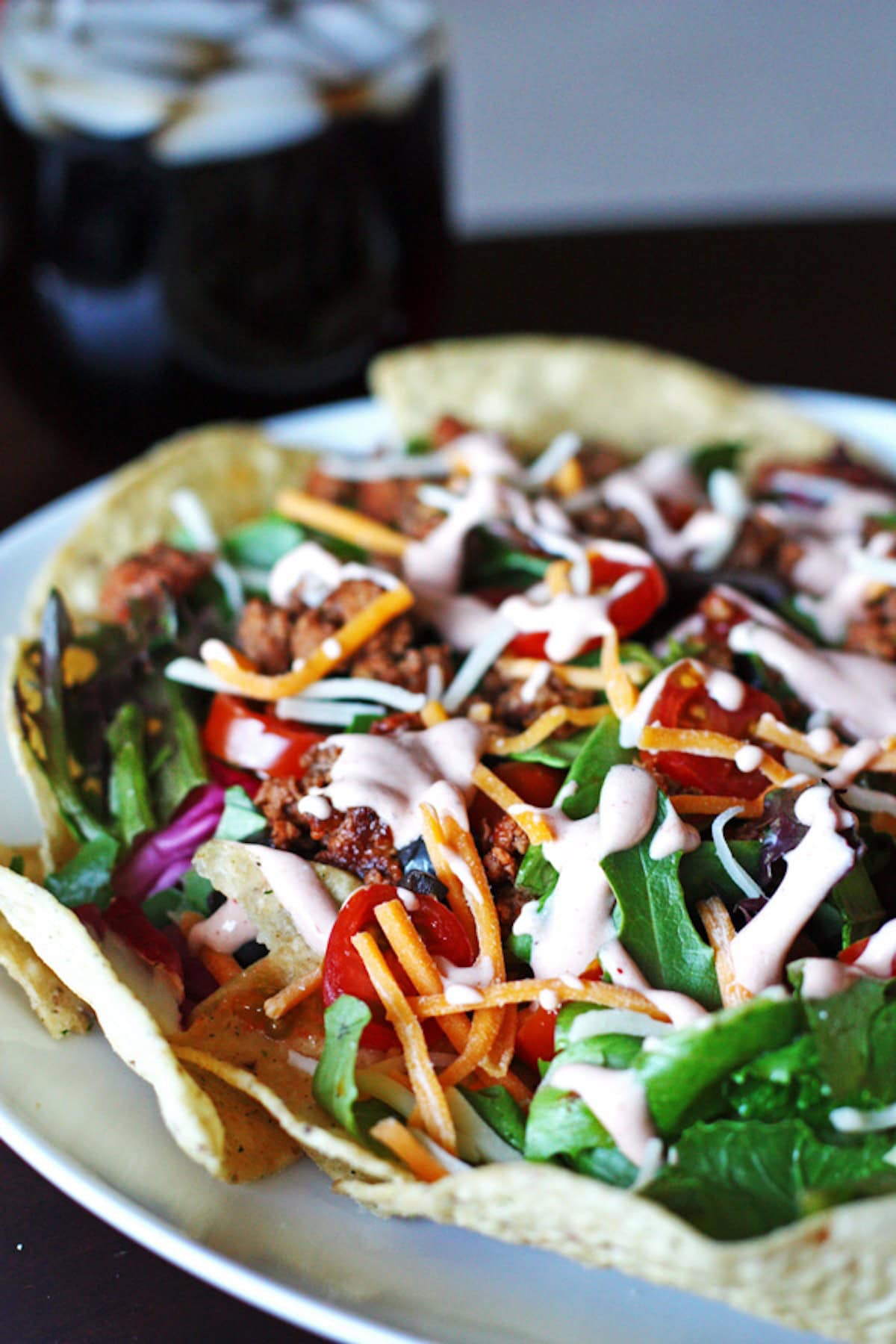 To put the salad together, place the chips on the plate first. We like to use Tostitos Lime Tortilla Chips for this recipe. Then add the salad greens, cilantro, tomatoes, meat and shredded cheese (and olives and red onion if using them). Drizzle with some fresh lime juice. Top with the taco salad dressing and you have a delicious dinner!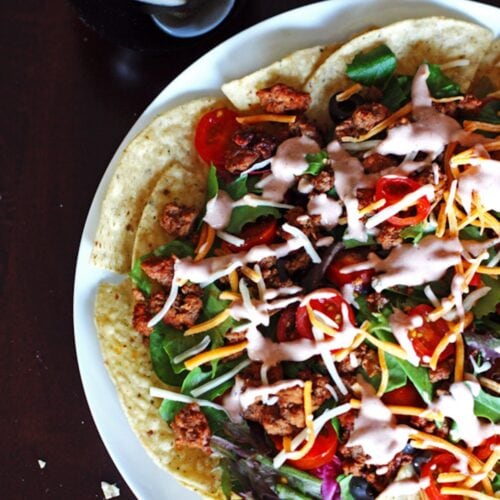 Ingredients
1

lb.

ground beef

2

teaspoons

taco seasoning

½

cup

water

8

ounces

dark salad greens

2

cups

tomatoes

sliced

1

cup

taco or cheddar cheese

shredded

¼

cup

fresh cilantro

minced

1

lime

Sliced olives

optional

Red onion

sliced (optional)

Tortilla chips

(I used Tostitos Hint of Lime)
Taco Salad Dressing
½

cup

sour cream

¼

cup

Ranch salad dressing

½

cup

taco sauce

¼

teaspoon

taco seasoning
Instructions
Cook beef until browned and drain. Add taco seasoning and water. Let it simmer on low heat while preparing salad ingredients. Stir occasionally.

Layer the salad on a dinner plate starting with the tortilla chips, salad greens, tomatoes, beef, cilantro and cheese sprinkled over. Add olives and red onion, if desired. Squeeze some fresh lime juice over the salad.

To make the taco salad dressing, combine the sour cream, ranch dressing, taco sauce and taco seasoning in a bowl. Mix well.

Drizzle dressing over the salad and serve.
Save