Halloween Dirt Cake is a great no bake dessert recipe to make this Halloween. It is perfect for Halloween parties at school or at home. Making this dirt cake recipe will make your little goblins so happy!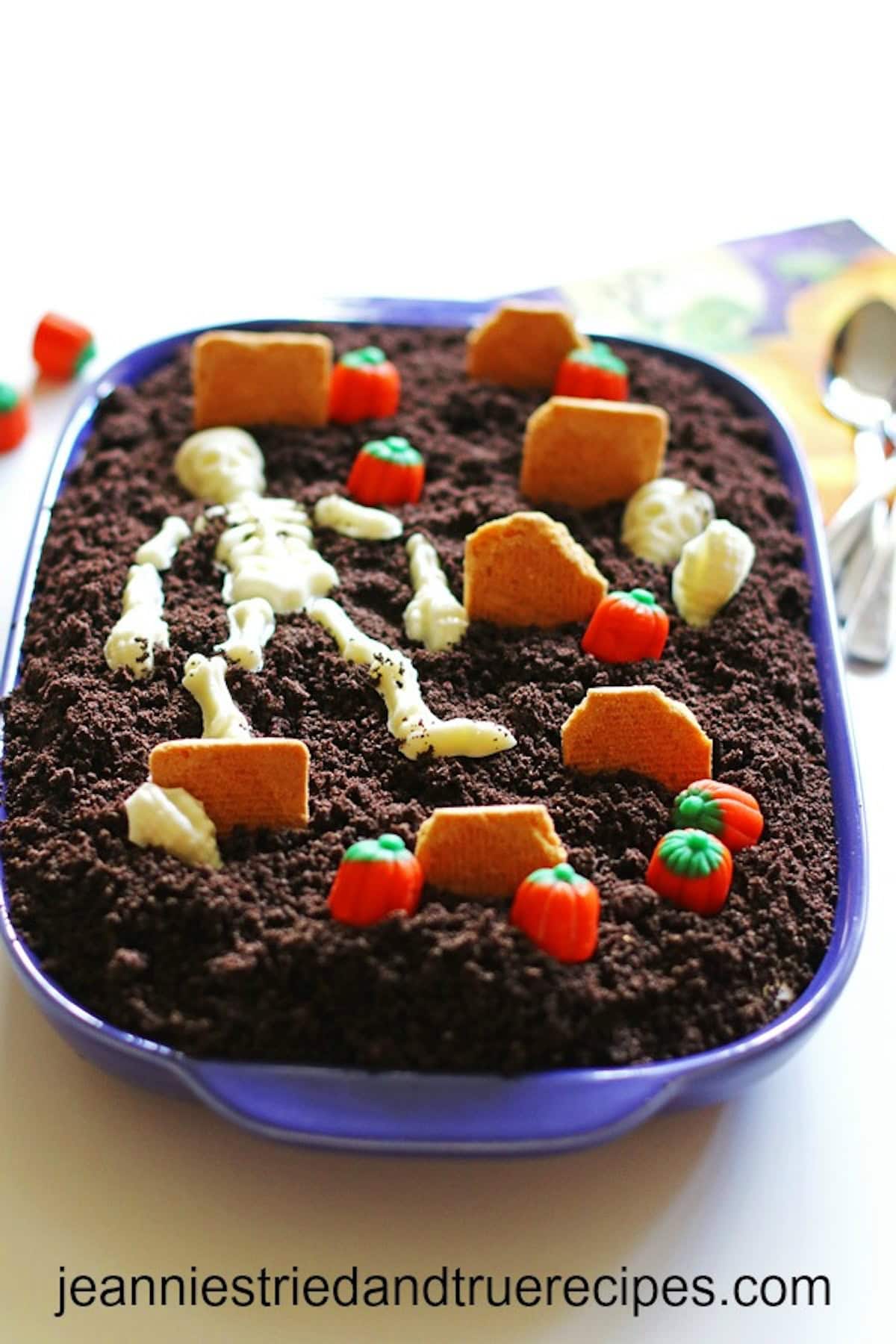 Have you ever made dirt cake? It is one of those desserts that has been around for while. One of the great things about making this recipe is that it can be made with several themes. I have made it look like a garden and for Halloween, a graveyard.
If you have never made dirt cake, you might be wondering what I am talking about…
What is dirt cake?
It is a dessert using instant pudding mix and milk to make the base. Then you crush up chocolate sandwich cookies (like Oreo cookies) and cover the pudding with the cookie crumbs. There you have the "dirt".
Next, you decorate it with the things you would like to see in the dirt. For the graveyard look, you can add in cookies as "tombstones", pumpkins etc. to decorate the dirt cake.
Why make this recipe:
It is a no bake dessert and can be made under 30 minutes.
It is kid friendly…they would love this for Halloween night or for a classroom party.
You only need four ingredients to make this dessert (edible decorations are additional, depending on how many you want to add).
It is fun to make. Let your creative juices flow when decorating this dessert! Your kids can help decorate it which makes a fun family activity.
How to make dirt cake:
Whisk together the pudding mix and cold milk in a large bowl. Let that sit for five minutes for the pudding to set.
Then gently add in the thawed Cool Whip.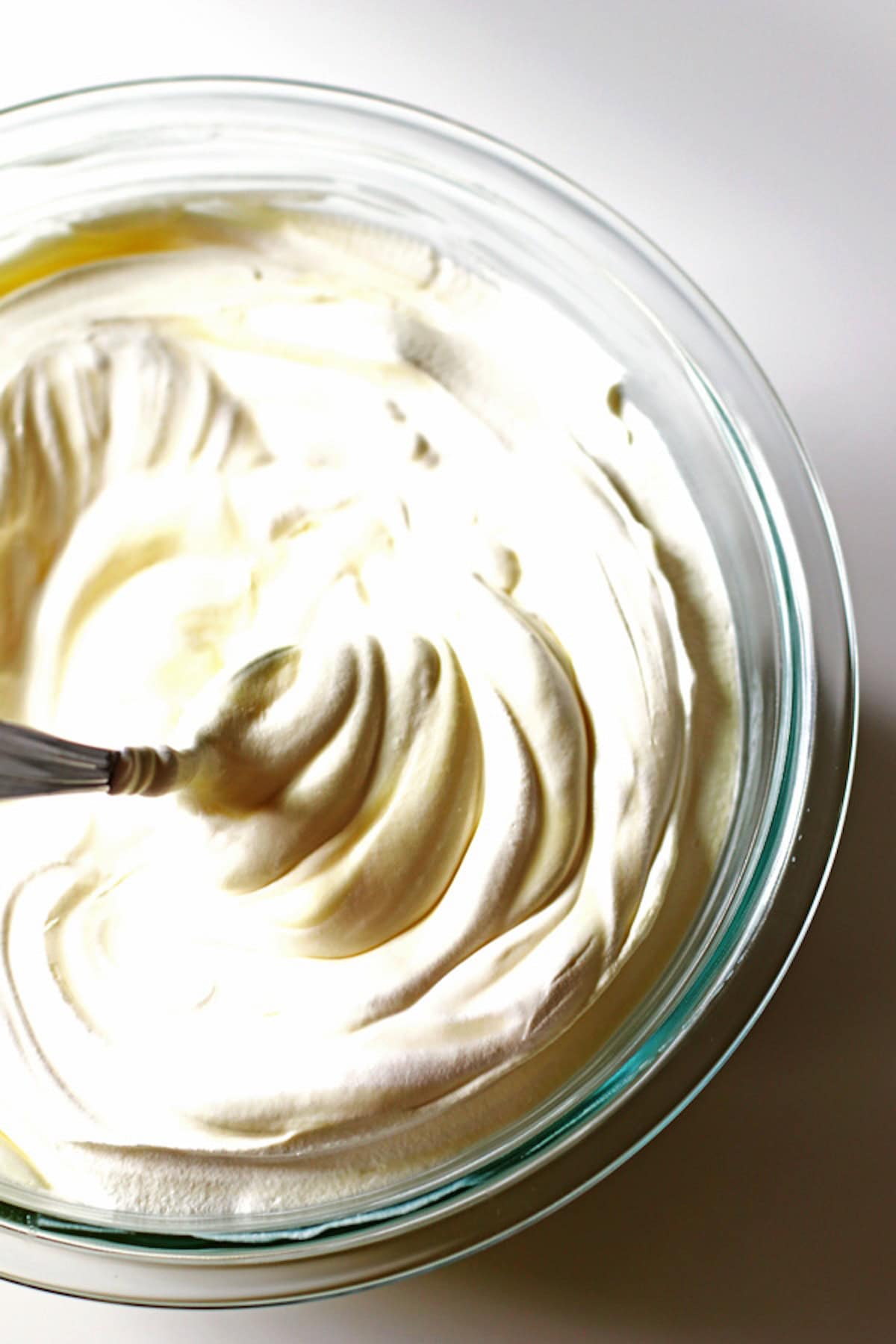 Scoop the pudding mixture into a 13 x 9 pan and spread it out evenly.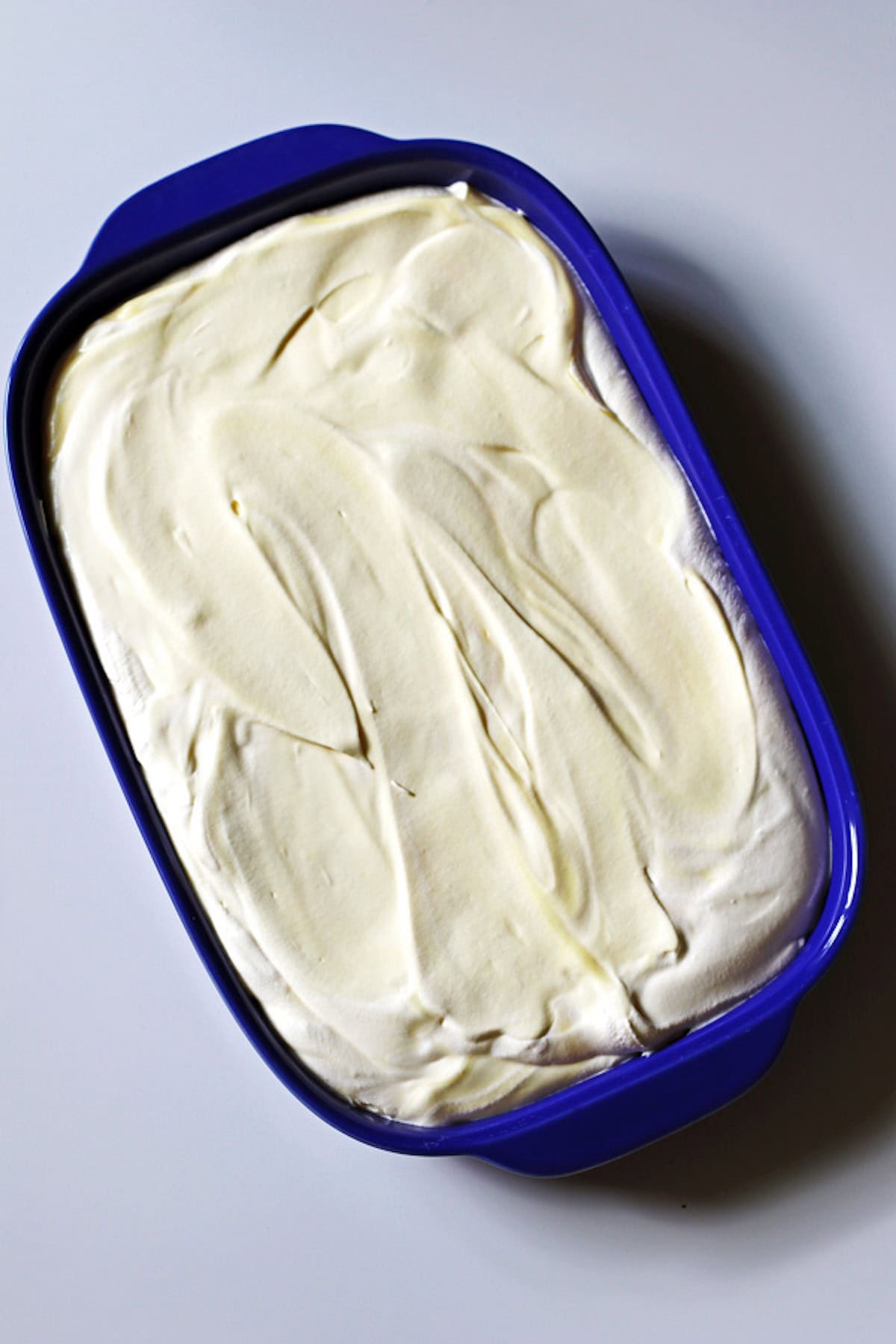 Next, crush up the Oreo cookies. To do this, I use my blender to make finely crushed cookie crumbs. I place all the cookies in the blender and pulse until I have fine crumbs that looks like dirt.
Tip: You can also place all the cookies into a large sealed Ziploc bag and roll over the cookies with a rolling pin. Flip the bag over a few times to make sure you have crushed all of the cookies. I prefer to use my blender because it is quicker and the cookie crumbs are smaller, but this also works if you do not have a blender.
Then, using a spoon, evenly spread the crushed cookies on top of the pudding mixture in the pan.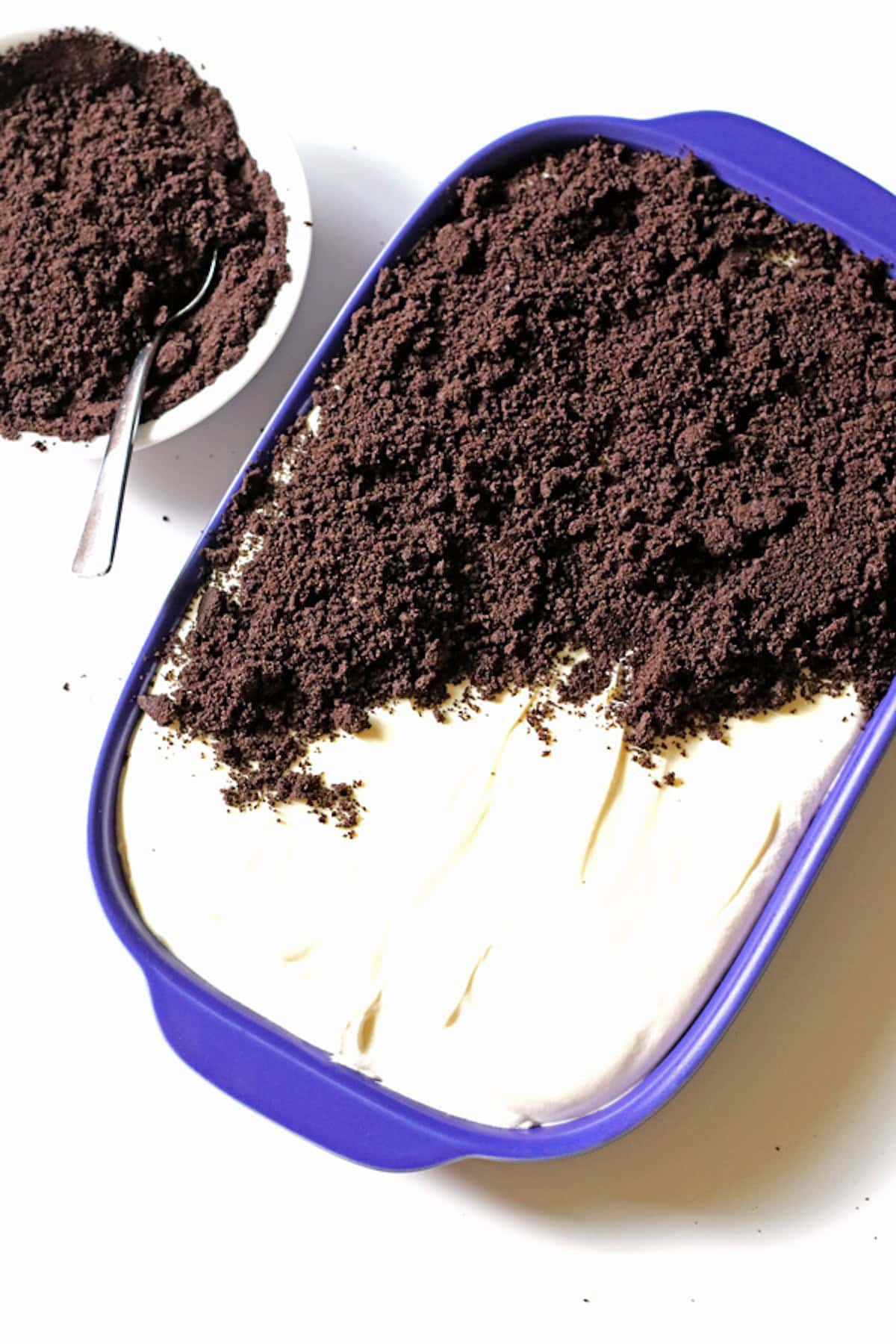 Now for the fun part, decorate the "graveyard" with edible Halloween decorations. This is a fun part that kids can help out with. When I made it this year, I used a Wilton Skeleton Bones Candy Mold
to make a white chocolate skeleton to place on top.
To make the skeleton, melt 1/3 cup white chocolate chips in the microwave. Heat them for 45 seconds and stir. If they are not completely melted, do an additional 15 seconds until they are completely melted (stirring after each 15 seconds).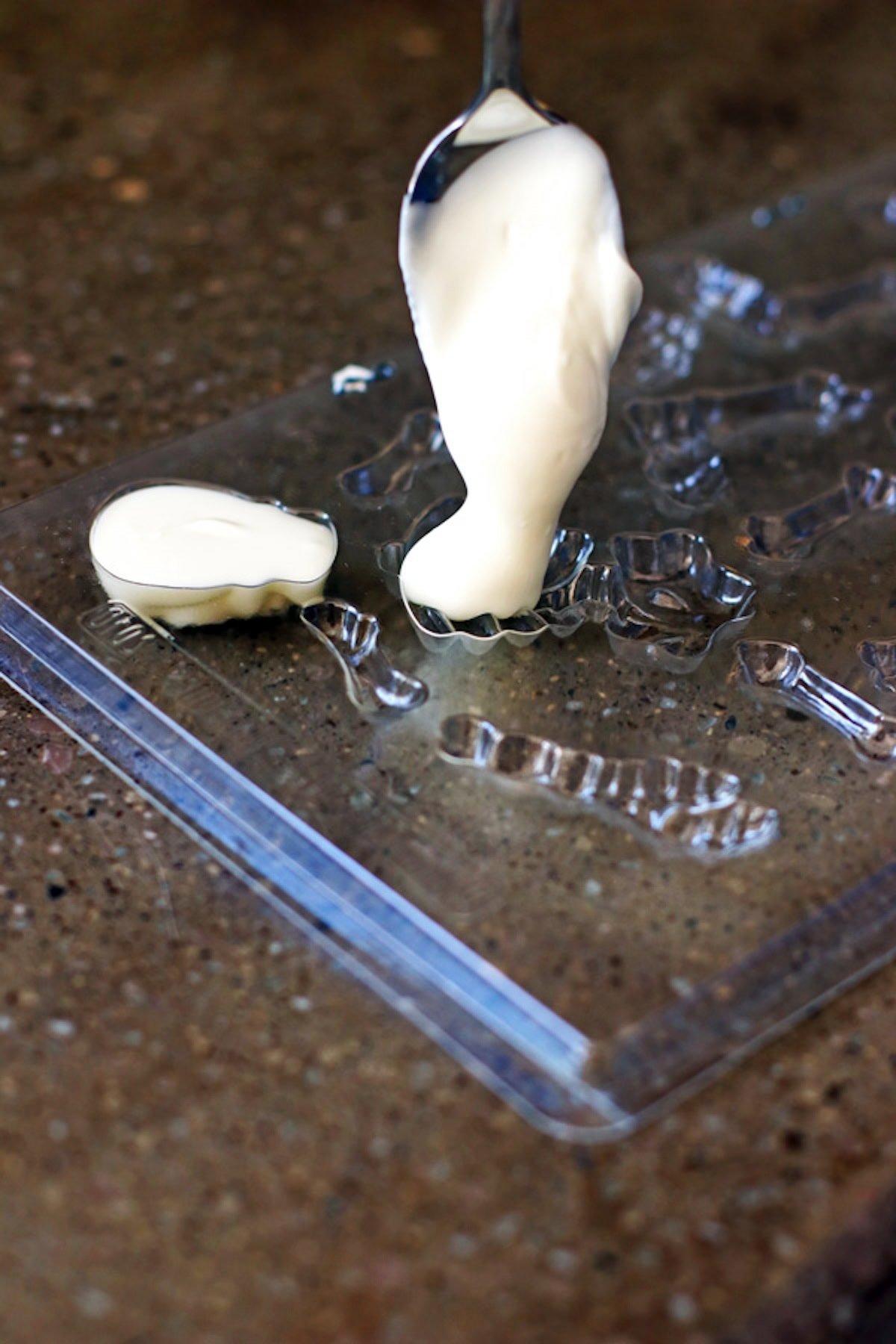 Then using a spoon, fill in each area of the mold with the melted white chocolate and place the mold in the fridge to set. The candy is set when it pops out on its own (about an hour).
To make the "tombstones", use square cookies or a cookie like Vienna Fingers. I broke off a little of the edge of the cookie and also scraped the edges with a spoon a little to give them an old tombstone look.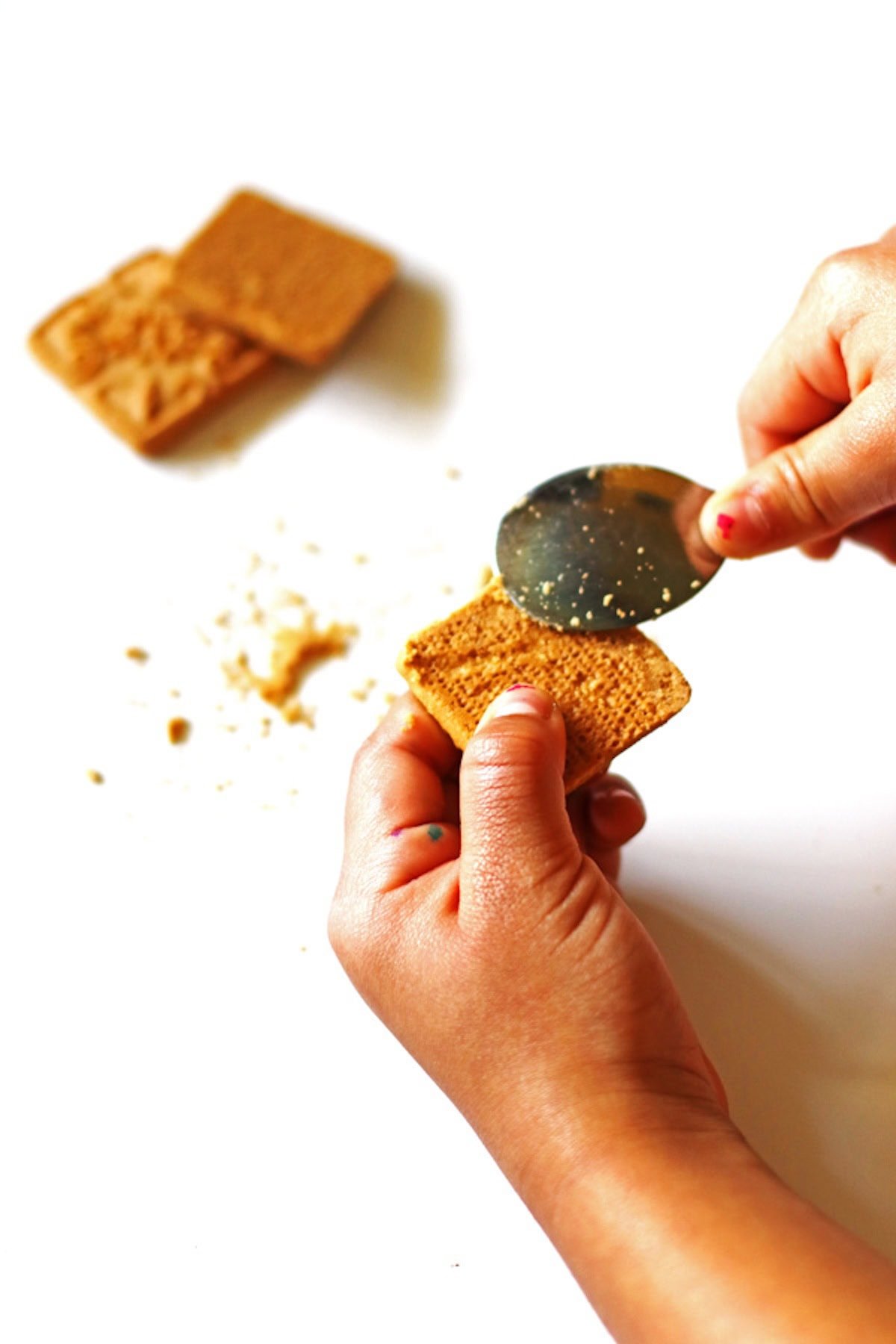 Finally, add some candy pumpkins or other edible decorations to make it look festive for Halloween. This part is great for kids to help out with.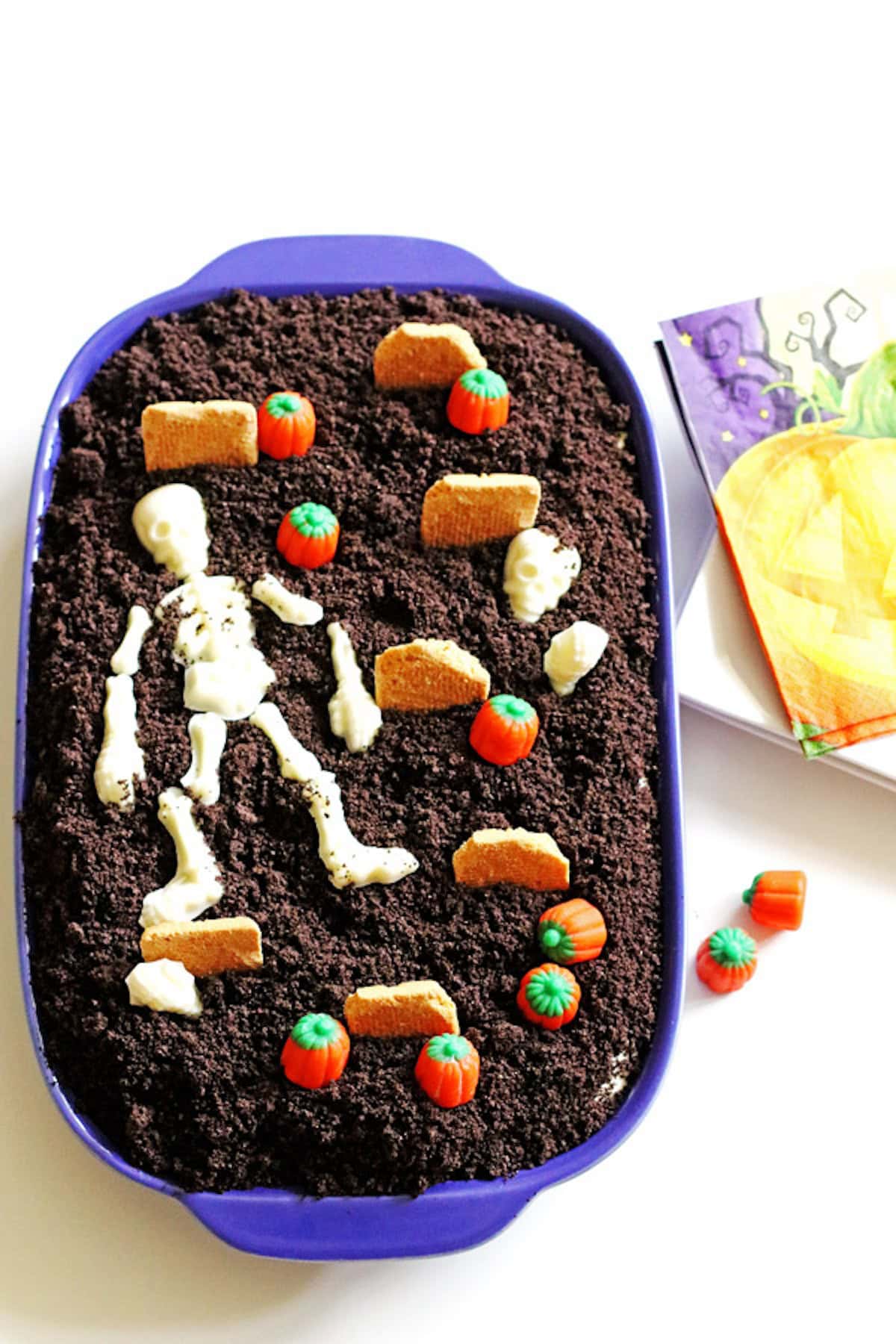 Store in the refrigerator until you are ready to serve.
This recipe is a great Halloween night dessert for your little goblins. It also makes a great treat for classroom parties.
Halloween is for the kids and the kids at heart. This recipe for Halloween Dirt Cake is one that thrills both. I have another great quick and easy Halloween recipe for Candy Corn Mix. Just three ingredients to make this one which is another great Halloween recipe we love to eat in our home. I hope you like it too!
If you make this recipe, comment below and let me know how you liked it. Would love to hear from you!
~Jeannie
This post is not sponsored, but you will find affiliate links on this page. The price you pay as a consumer does not change, but I may make a small commission based on your purchase. Thank you for supporting Jeannie's Tried and True Recipes!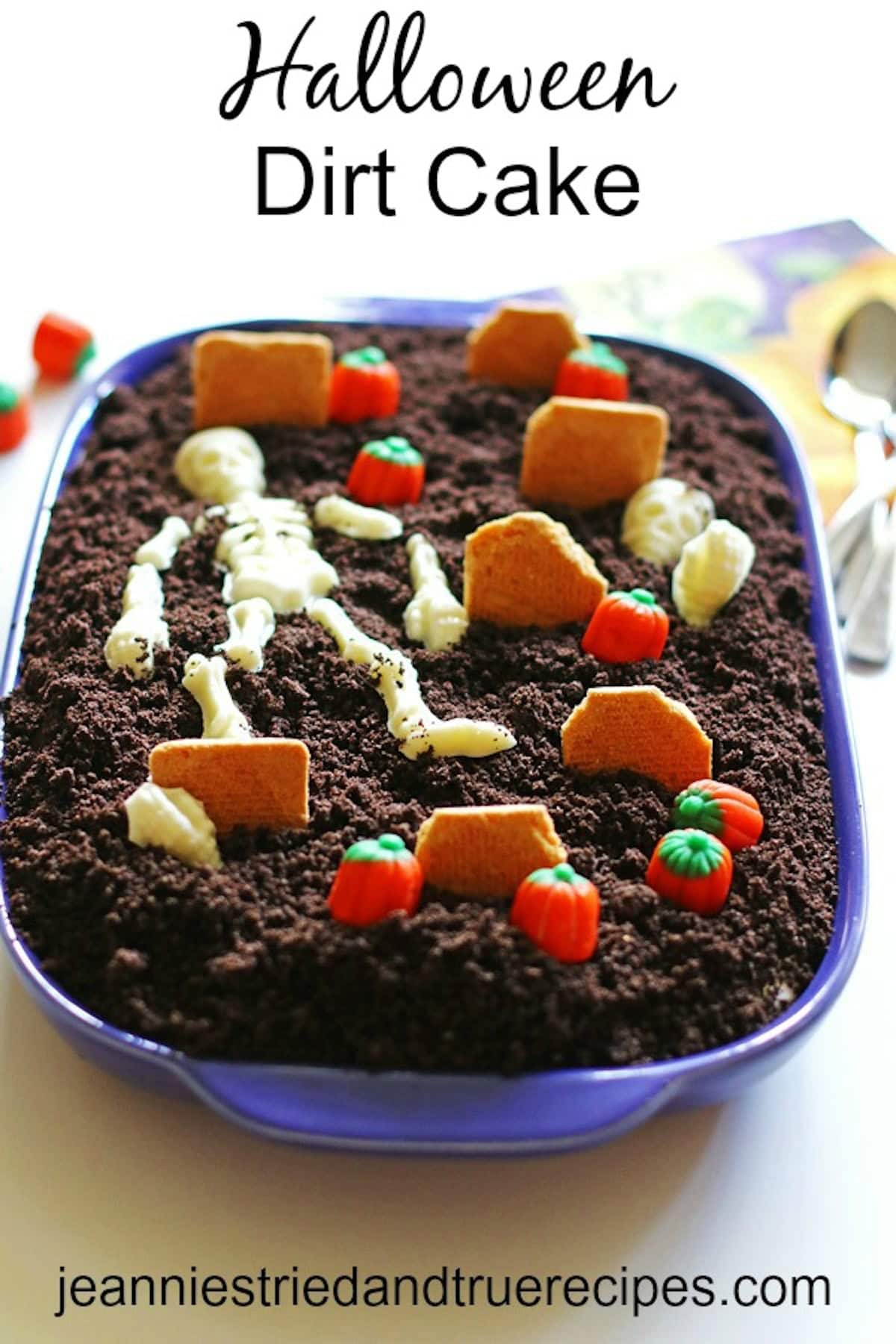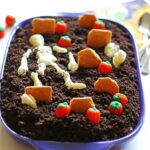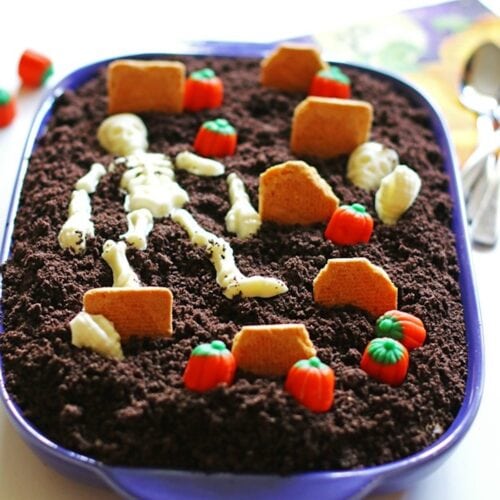 Halloween Dirt Cake
Halloween Dirt Cake is a fun dessert to serve up on Halloween for all of your ghosts and goblins. This no bake dessert recipe is quick and easy to make.
Ingredients
2

packages

vanilla instant pudding (3.4 ounce boxes)

4

cups

cold milk

2

cups

thawed Cool Whip (8 ounce container)

1

package

chocolate Oreo cookies, crushed (15 ounce package)

cookies, candy pumpkins or other Halloween edible decorations
Instructions
In a large bowl, combine the vanilla instant pudding and cold milk. Whisk for two minutes. Let it sit for five minutes.

While pudding sets, crush up the Oreo cookies in a blender until they are very fine crumbs.

Add two cups of thawed Cool Whip to the pudding and gently combine ingredients.

Scoop the pudding mixture into a 13x9 pan and spread out evenly.

Sprinkle the crushed Oreo's over the pudding.

Decorate with cookies as tombstones, candy pumpkins or edible decorations of your choice.

Keep chilled in the refrigerator until you will be serving it.
Recipe Notes
If you do not have a blender, another way to crush the Oreo cookies is to place them into a large, sealed Ziploc bag and roll over them with a rolling pin. Turn the bag over a few times to make sure you have crushed all the cookies.
When I made this Halloween Dirt Cake and photographed it, I used a slightly smaller pan than 13 x 9. When you use a 13 x 9 cake pan, the dirt cake will be a bit lower than what you see here in my photos.