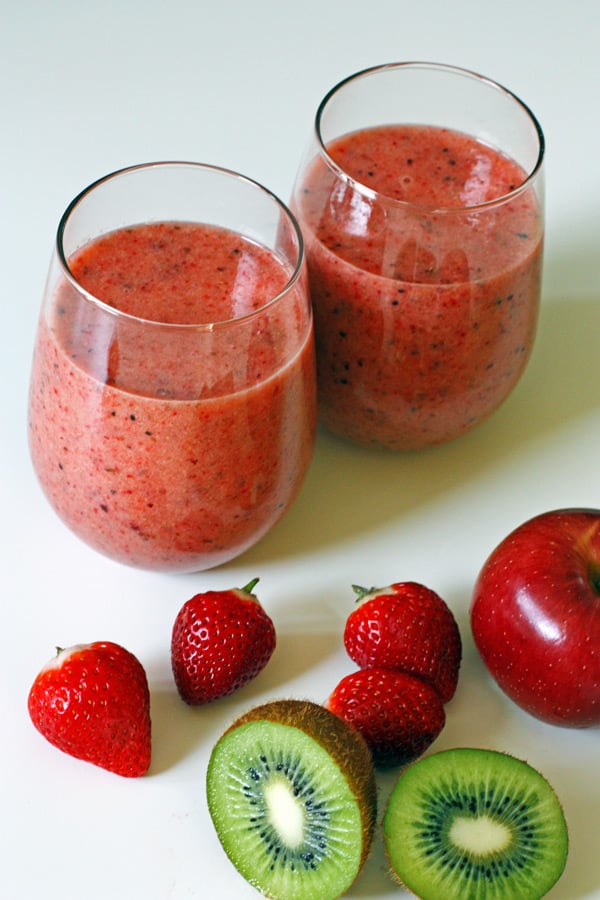 I recently started on a smoothie kick. I am trying to make smoothies for my family two to three times a week. They are so good for us and really are easy to make. So I am trying out different recipes and will share the best ones with you guys! I like to get feedback from my taste testers…aka…my family. Our latest and greatest one is this Strawberry Apple Kiwi Smoothie. With five different fruits in it and ground flax seed, it is sure to please! And give your body a great boost of many nutrients.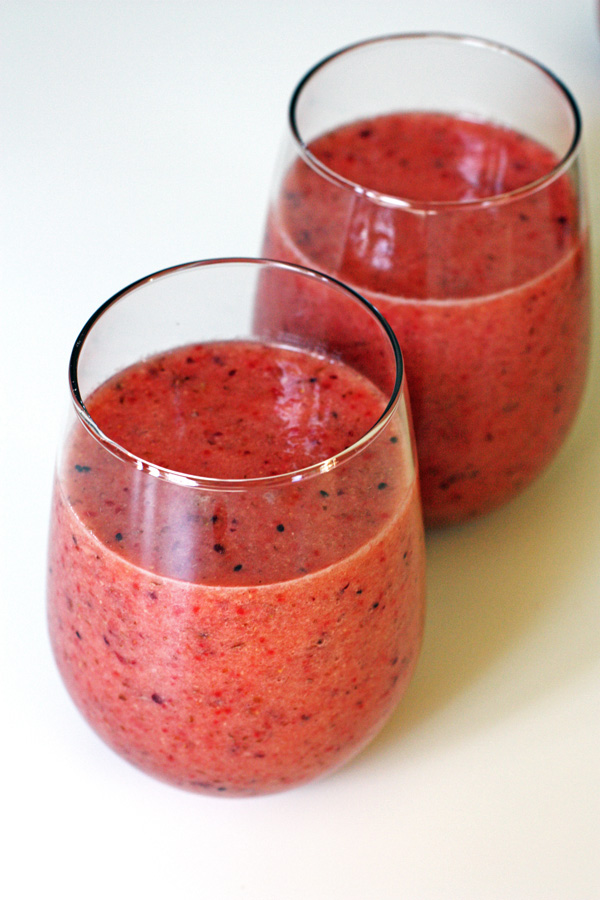 I was recently reading about different fruits and decided to try Kiwi in this smoothie. Kiwi is quite the powerhouse of a fruit! One Kiwi has more vitamin C than an orange, is rich in vitamins A, K, E and B, potassium and is high in fiber! So I had to add kiwi in to my smoothie! I was not one to buy kiwi too often so this was kind of a new fruit to my daughter. She loved it (yeah!) and also told me a little girl in her class eats the whole kiwi, skin and all. I always thought you should not eat the skin. So I had to look that one up and guess what? The skin is edible. The things we learn from our kids! A recent study showed that if you leave the skin on the kiwi it triples the fiber intake. And…you also preserve more of the Vitamin C by keeping that brown fuzzy skin on. I am not sure if I can get past the texture of the skin. So as of right now, I cut the kiwi in half and scoop out the pretty green kiwi. Maybe that will change but for now, that is how I eat kiwi. What's your take on kiwi?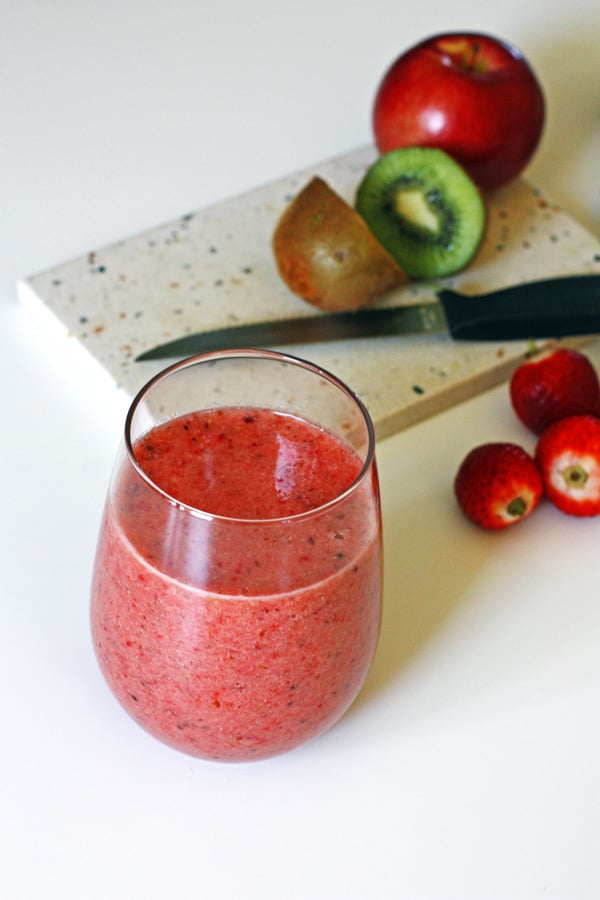 Smoothies are great to have any time of the day. We usually have them with breakfast on the weekends. With trying to increase smoothies to three times a week, I try to add one or two during the week. I make them for my kids as an after school drink/snack. They really are so refreshing and so good for us! So get to the store, buy those ingredients and drink up! Your body will thank you. :o)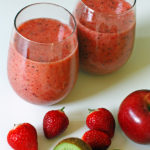 Strawberry Kiwi Apple Smoothie
Ingredients
1

apple

2

kiwis

1

cup

diced fresh pineapple

2

ripe bananas

1 ½

cups

sliced strawberries

2

tablespoons

ground flax seed

1 ½

cups

ice
Instructions
Wash and cut up fruit as needed. Place all the ingredients into your blender. Blend until it is smooth and to your liking.

Serve chilled.
Recipe Notes
Makes four 8oz. servings.