Smoothies are great for breakfast, brunch or a healthy snack. This Blueberry Lemon Smoothie is delicious and full of nutrition for you.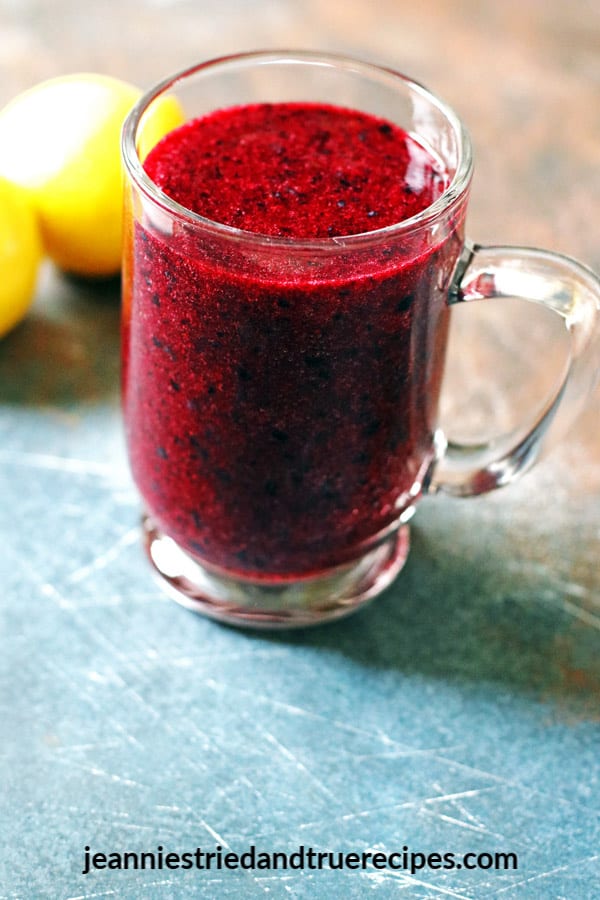 This smoothie is so easy to make and you will only need three ingredients (one being water!). It is a nice refreshing smoothie packed with nutrition. That is why I love making this smoothie.
I love fresh blueberries in the summer months. I usually try to get out blueberry picking with my family so we can bake with them, make jam or just to eat them!
We also love to freeze blueberries. Frozen blueberries are great for making smoothies so we try to pick extra just for freezing so we can have them in the middle of the winter when we are dreaming of warm sunny days!
You need to use frozen blueberries for this smoothie recipe. If you use fresh berries, it will be thin and turn out more like juice than a smoothie.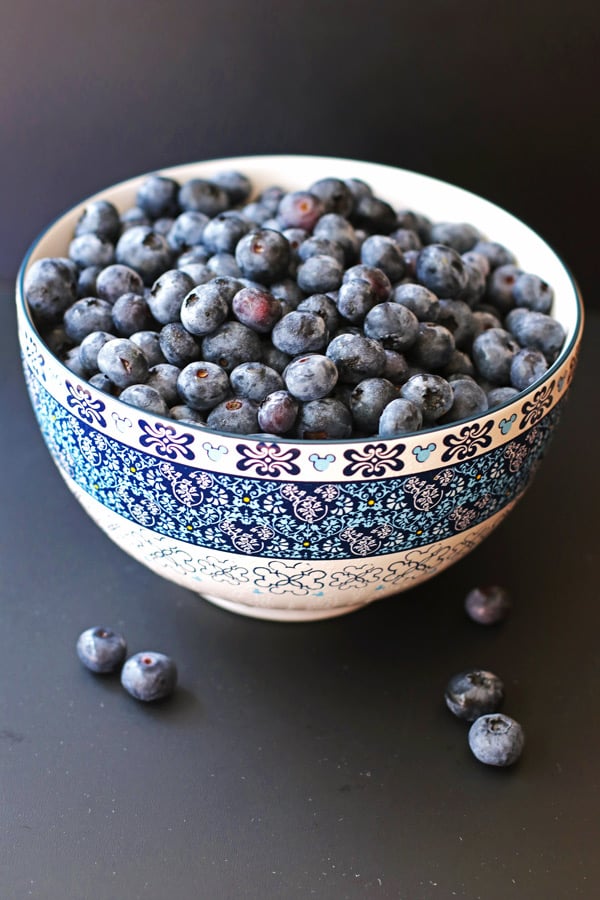 Why this recipe works:
This smoothie is made of just three ingredients…blueberries, juice of one lemon and water. Just three simple ingredients in this smoothie.
Blueberries and Lemons are full of health benefits. Blueberries are high in fiber, vitamin C and antioxidents. Lemons are also packed with Vitamin C.
It's kid friendly!
Smoothies are great for anytime of the day. Some like them for breakfast. Some for an afternoon pick me up or healthy snack. My family usually has them in the afternoon for a healthy snack. We love to make them with just fruit…nice and light. We don't usually add milk or yogurt to our smoothies.
Here is how to make this Blueberry Lemon Smoothie:
Pour the water into your blender, like this Ninja Master Prep Blender.
Rinse and measure out the frozen blueberries. Slice your lemon in half.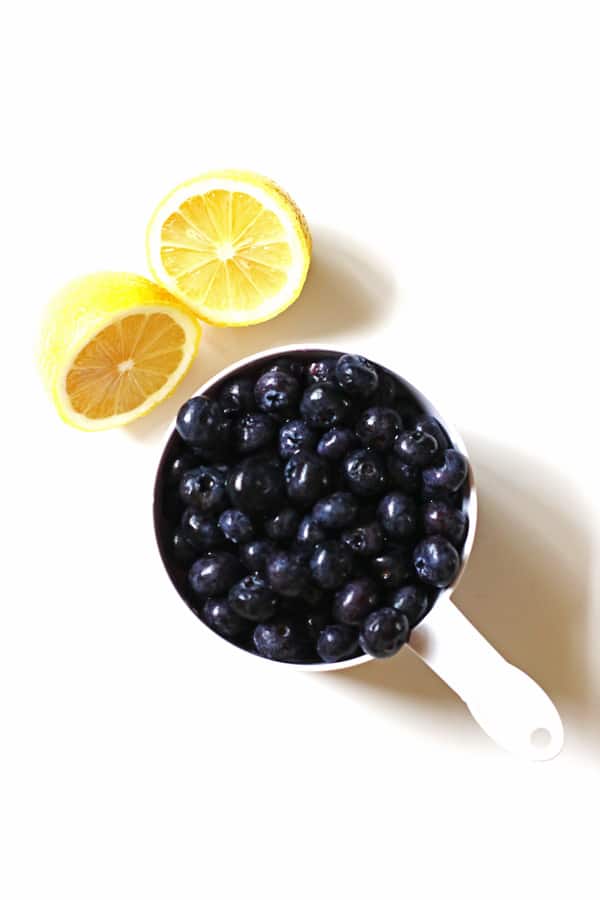 Place the blueberries into your blender. Squeeze the lemon juice over the frozen blueberries in the blender.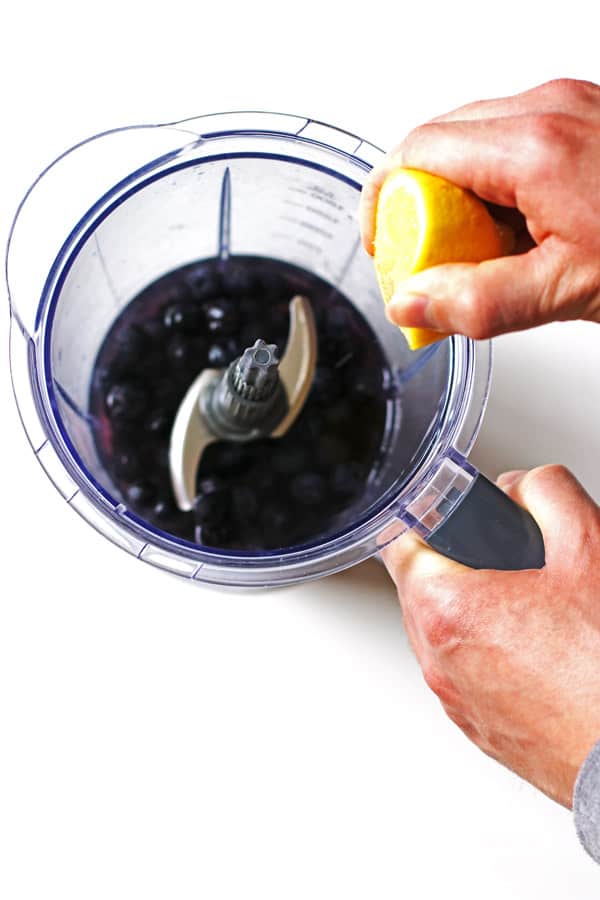 Blend until smooth. Serve immediately.
Why use frozen blueberries over fresh blueberries?
This is because the frozen blueberries will chill the smoothie for you without having to add ice. Adding ice can sometimes lessen the delicious flavor of the fruit.
Tips for freezing blueberries:
Place them in a single layer on your baking sheet and place in the freezer. Once they are all frozen, toss them into a freezer bag and seal tightly. This way the blueberries will not clump together.
Rinse them right before using them…not before freezing them.
Recipe Notes:
Pour the water in first…then the frozen berries. The berries will mix in better that way and will also be easier on your blender.
This recipe makes about 2 1/2 cups.
If any extra, keep chilled in your refrigerator for up to 2 days.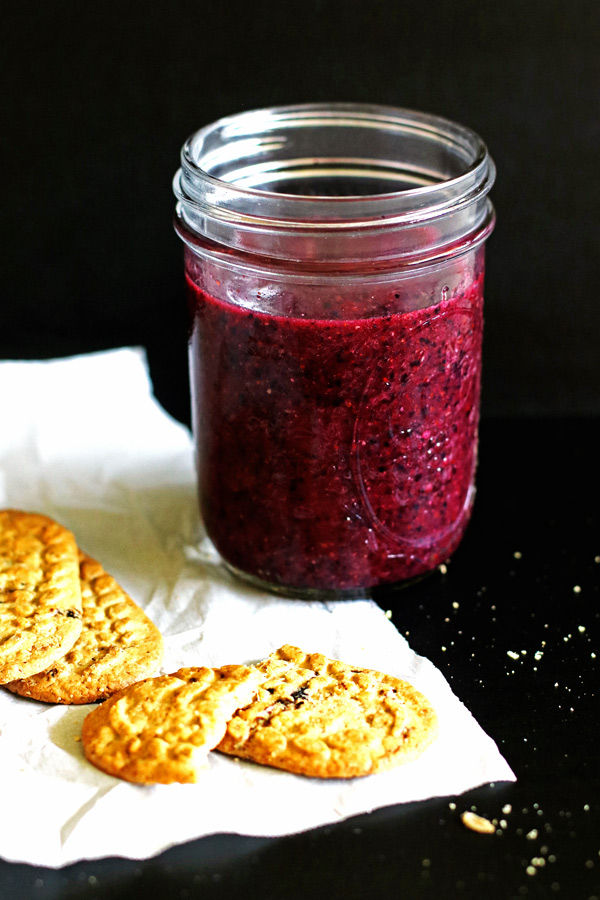 How about this one for Berry Banana Smoothie Bowl? Have you tried making a smoothie bowl yet? They are fun to make!
For a couple of ideas for regular smoothies, how about my Cherry Pineapple Smoothie or Apple Berry Smoothie?
Did you make this recipe? If so, please leave a comment and rate it below! Thanks very much!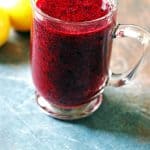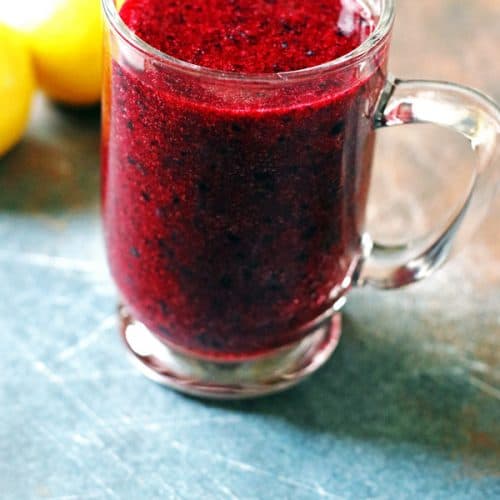 Blueberry Lemon Smoothie
This delicious smoothie is made up of only three simple ingredients. Perfect as a light breakfast or a healthy afternoon snack.
Ingredients
1

cup

water

2

cups

frozen blueberries

juice of one lemon

1

tablespoon

ground flax seed, optional
Instructions
Pour the water into your blender.

Add in the frozen blueberries and flax seed (flax seed is optional)

Squeeze the juice of the lemon into your blender.

Blend until smooth and serve.

Keep any extra smoothie in the refrigerator for up to 2 days.
Recipe Notes
Place the water in the blender first, then the blueberries. This will help the frozen berries mix together better.
It is best to use frozen blueberries. If you use fresh berries, it will turn out thin and more like juice.
This recipe makes about 2 1/2 cups.
This post is not sponsored, but you will find affiliate links on this page. The price you pay as a consumer does not change, but I may make a small commission based on your purchase.
This recipe has been updated with step by step photographs and updated information.