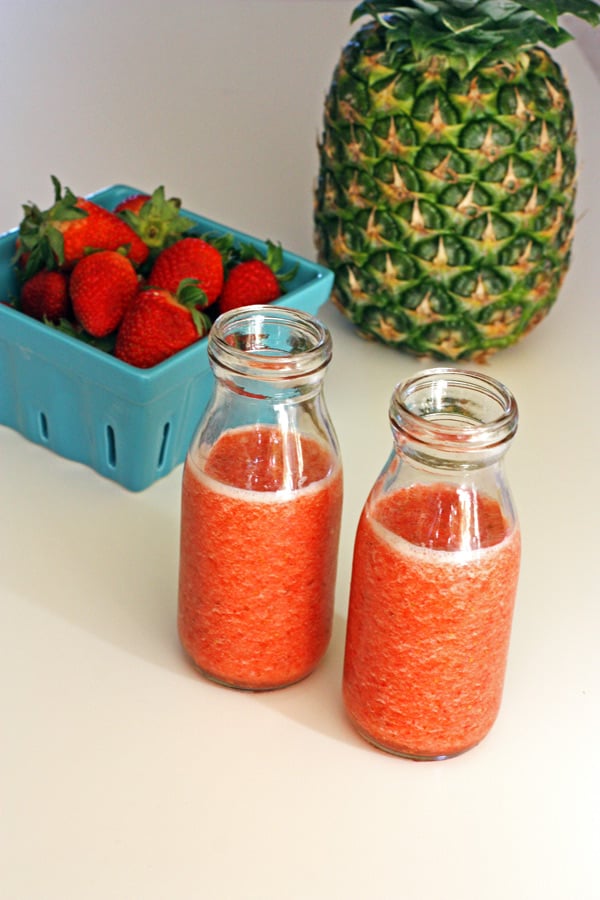 I don't know about you but I am ready for the warmer weather. This winter hasn't even been too bad here…so far…but it always seems that right about now I am ready for the warmer weather and all that goes with it…more sunshine, warm days, going outside without having to bundle up, swimming in the pool, the farmers market and berry picking. Winter has its good points too, but by March, I am ready for the warmer days! This Strawberry Pineapple Smoothie reminds me of those warmer days…nice and refreshing.
This smoothie has only has four ingredients in it. Two of the ingredients are a couple of my favorite fruits…strawberries and pineapple. The other two ingredients are ice and ground flax seed. And, it is really easy to remember because everything is measured in twos… two cups sliced strawberries, two cups chopped pineapple, two cups ice and two tablespoons ground flax seed. When I make this I use my Ninja Master Prep Blender we bought to replace the one we got as a bridal shower gift…oh about 20 years ago. Works a little bit better! Haha… I love it though. It works great and it is so easy to make a smoothie. And when something is easy to do, I think we are more likely to actually do it, don't you think?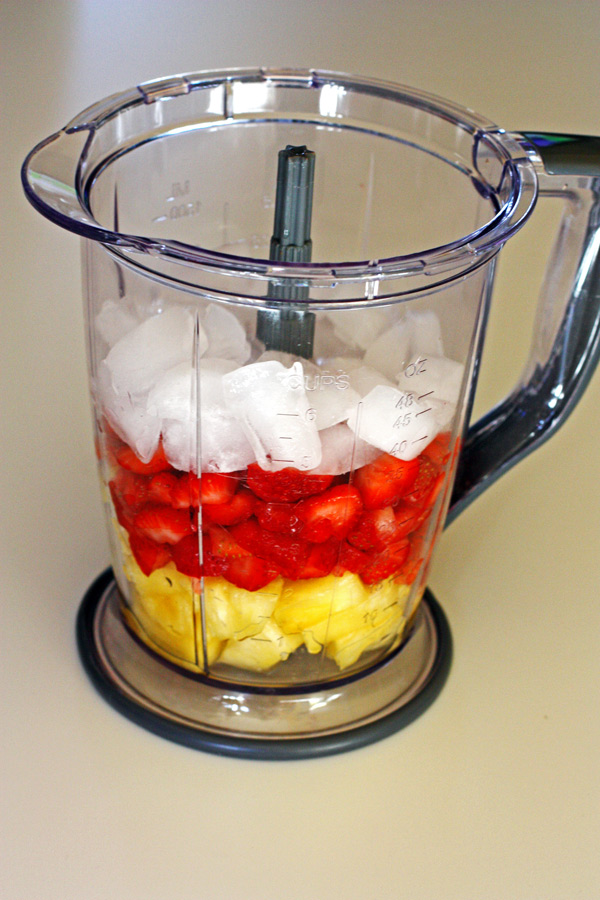 I am trying to add in more fruits and vegetables into my family's diet. Smoothies are a great way to do that. My daughter loves smoothies. She is a big fan of fruit so these fruit smoothies are right up her alley. When I was in the kitchen making this one, I asked her to be my helper and write down what I was putting in there so I could have the ingredients to share the recipe if it was a hit with my family. Here are her notes…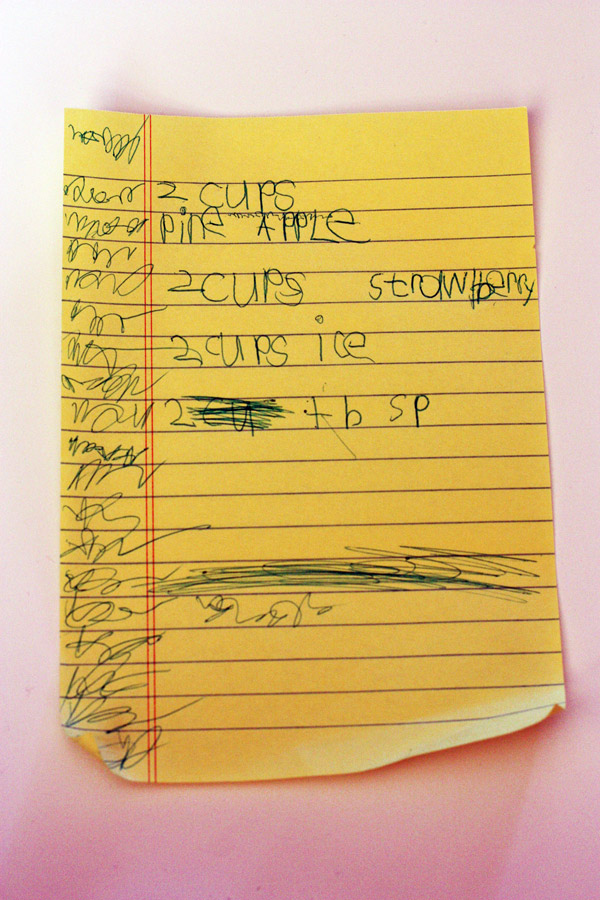 Since it was a huge hit with my taste testers…my family… I am sharing the recipe with you. Just place all in the ingredients in your blender…two cups each of pineapple, sliced strawberries and ice. Don't for to add in the two tablespoons of ground flax seed. Combine until it is nice and smooth. Serve chilled and enjoy…and think about how those warmer days are just around the corner! Looking for another good for you smoothie? Try out my Triple Berry Smoothie!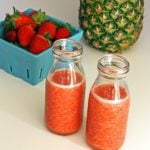 Strawberry Pineapple Smoothie
Ingredients
2

cups

sliced strawberries

2

cups

chopped pineapple

2

cups

ice

2

tablespoons

ground flax seed
Instructions
Place all ingredients into your blender.

Blend well until smooth.

Serve chilled.
Recipe Notes
Makes four 8 ounce servings.