This Triple Berry Smoothie is one of my family's favorite smoothie recipes that we have made so far.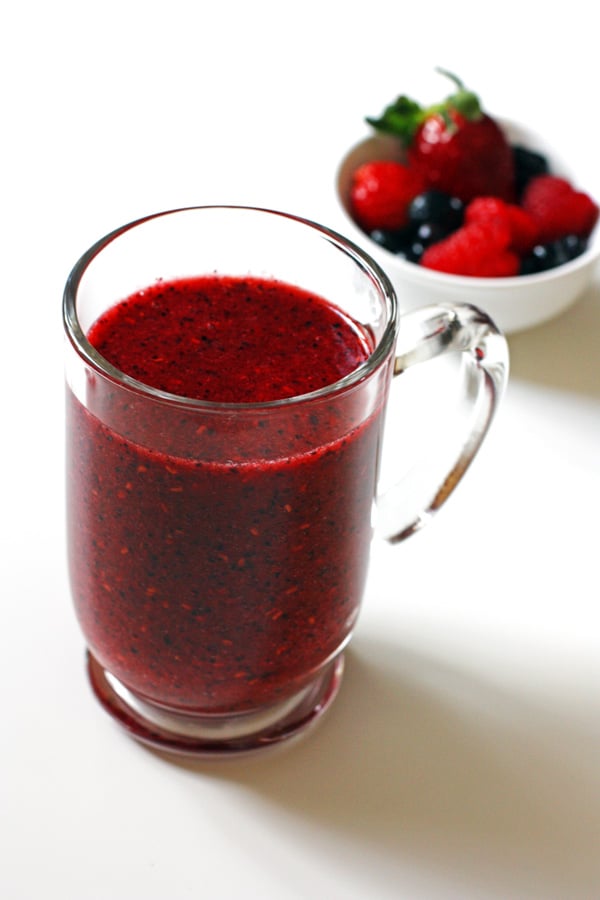 We are trying to make more smoothies and different varieties recently. With the New Year starting, we are trying to eat more fruits and vegetables.  Smoothies are a great way to do just that!
This smoothie recipe is not only delicious but also is good for us because of the mix of strawberries, blueberries and raspberries. Berries have so many great healthy benefits for us… it it's a good idea to add them to our regular diet. And smoothies are a great way to do that. Smoothies can be a great breakfast or healthy snack and are so quick and easy to make.
You just need to place the berries, lemon juice and honey in the blender. Add in the ice and blend until smooth. I use frozen blueberries because that is what I had on hand. If you don't have frozen blueberries, then room temperature blueberries will work fine too. Sometimes I add the frozen berries in to make the smoothie a bit more chilled. I have the Ninja Master Prep Blender that I love to use to make our smoothies.
I hope you try this smoothie recipe out and enjoy it as much as and my family and I do! It is part of my 'Getting Lean in 2017' challenge which is increasing fruits and vegetables, adding in a few healthier recipes and exercising more. If you want to join me on the Getting Lean in 2017 challenge, follow me on Instagram where I post all the challenge recipes, exercise challenges and tips. The most recent recipe was for a "Meatless Monday" recipe, Crockpot Tomato Vegetable Soup. It is one of my favorite dinners and perfect for a cold winter day…like today!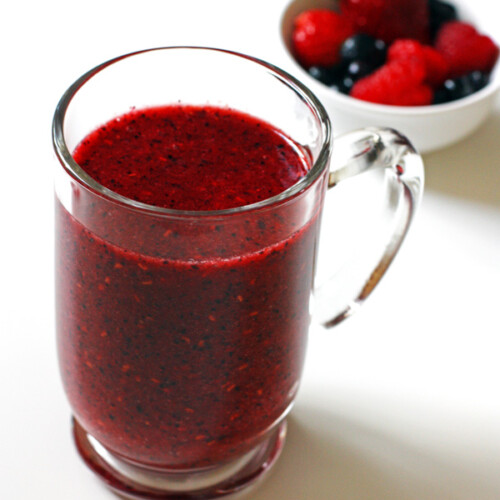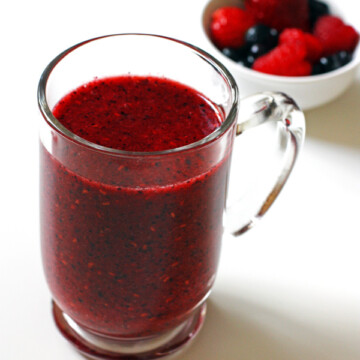 Ingredients
1 ½

cups

strawberries

sliced

1

cup

raspberries

1

cup

blueberries

frozen

2

tablespoons

honey

1

teaspoon

fresh lemon juice

1

cup

ice cubes
Instructions
Place all ingredients into your blender.

Blend until smooth.
Notes
Makes four 8 oz. servings