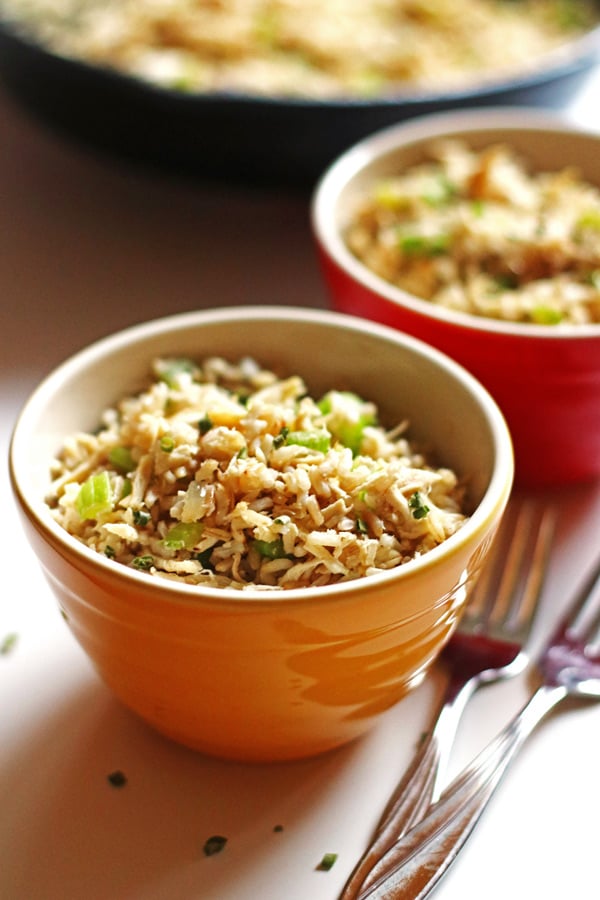 Pin
Rotisserie chicken dinners are great for those nights that you just don't have much time in the kitchen.  This recipe for Chicken Stir Fry is one of those dinners.  It can be made in 30 minutes or less.  Gotta love those kinds of dinners, right?!
This dinner has become a favorite of my family.  We make it regularly because it is so good.  Plus it is quick and easy to make.  It makes a great weeknight dinner.
I used to make it in just a regular skillet pan but since I got a cast iron skillet, I have been using that one instead.  Do you have a cast iron skillet?  If you don't, you should think about getting one.  I love to use mine because it seems to cook better than my old pan.  I have used it on the stove top as well as in the oven…cooked barbecue pork chops in there…yumm!  I will have to share that recipe with you soon.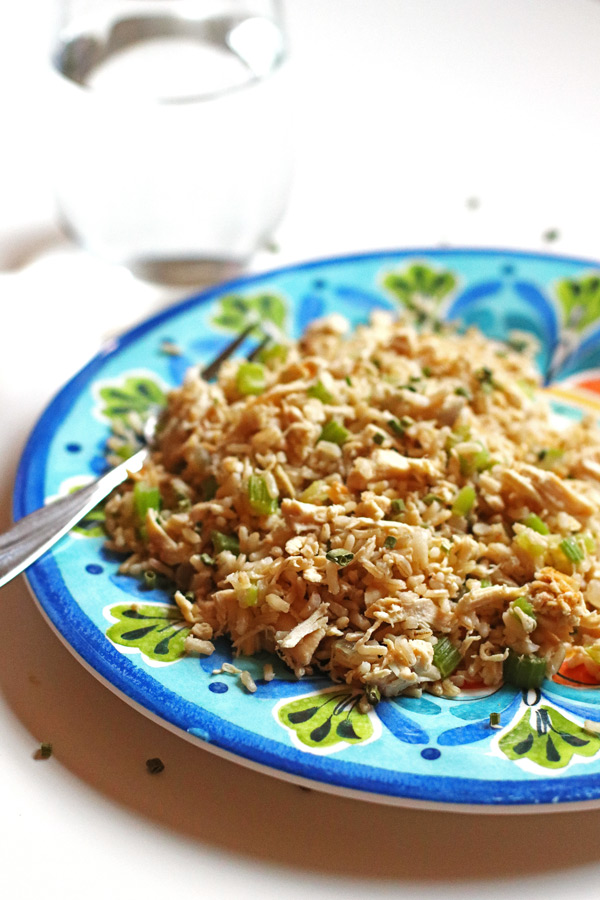 Pin
The cast iron skillet is also is so easy to clean.  Food doesn't really stick to it and if it does, I use this wonderful gadget called The Ringer that my husband bought me to scrape away any stuck on food. The Ringer is a stainless steel cloth that makes the job much easier.  To clean it I scrape the pan while it is still warm.  If it is not warm anymore, I just put a little warm water in the pan and then scrape away (because sometimes I want to sit and eat before I have to clean up…actually most of the time that is what happens).  Then I wipe it with a paper towel making sure it is nice and dry.  The last and very important step is to wipe it with some olive oil using a paper towel.  You have to make sure it is fully dried and wiped with some oil to keep it looking beautiful (otherwise it can rust).  That is all you need to do to keep it clean.  I love mine.  Okay, back to the recipe…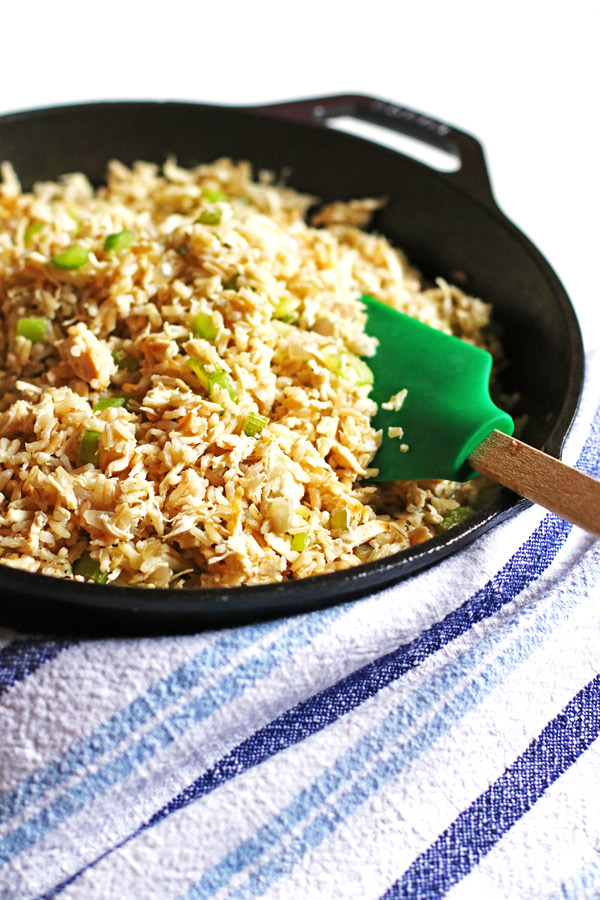 Pin
Just cut up your rotisserie chicken into small pieces and set aside.  Cook your brown rice as the package suggests.  For this recipe, I use four serving amount.   While the rice is cooking, sauté the onions and celery in the olive oil, garlic powder and ground ginger until the onions and celery are soft.  Once the rice is cooked, add that to the skillet and stir.  Then add in the chicken and stir.  Cook on low for about five to ten minutes.  That's it!
Serve it warm and you can add some dried chives to garnish if you would like.   Looking for another easy rotisserie chicken recipe?  Here are a couple others that I make often for my family…
Happy Cooking!
~ Jeannie
 This post is not sponsored, but you will find affiliate links on this page.  The price you pay as a consumer does not change, but I may make a small commission based on your purchase.   Thank you for supporting Jeannie's Tried and True Recipes!
Chicken Stir Fry
Ingredients
2

tablespoons

olive oil

¾

teaspoon

garlic powder

1 ½

teaspoons

ground ginger

1

small onion

diced

1

celery stalk

diced

1

rotisserie chicken

cut into small pieces

chives

dried (optional)
Instructions
Cook the rice following the directions on the package. (I make the four serving amount.)

Pour the olive oil into your skillet and add in the onion, celery, garlic powder, and ground ginger.

2 tablespoons olive oil,

¾ teaspoon garlic powder,

1 ½ teaspoons ground ginger,

1 small onion,

1 celery stalk

Sauté on medium heat until the onion and celery are soft.

Add in the cooked rice and chicken and stir. Reduce the heat to low and cook for five to ten minutes.

Serve warm. Sprinkle with dried chives, optional.


Pin