Homemade cookies are the best. To me, a nice cold glass of milk with some homemade cookies is the best dessert. 
I really don't have one favorite cookie, but these Oatmeal Chocolate Chip Cookies are high up on my list of cookies to make often for my family. They are a delicious soft cookie…we all love them! How about you...do you have a favorite cookie?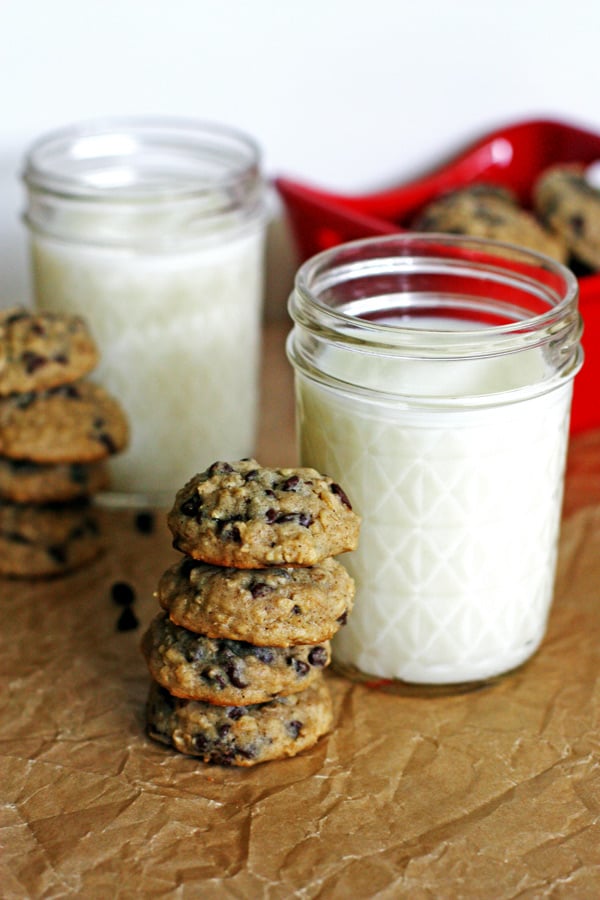 They are easy to make and I am guessing you have most, if not, all the ingredients in your pantry right now. Using cornstarch in this recipe makes the cookies thicker and softer. 
I also like to chill my cookie dough. I have learned that when you chill the cookie dough you will have less spreading of the dough and it makes a thicker cookie.  The dough should be covered tightly and chilled for at least an hour and up to two days.  I like the way my cookies turn out after chilling the dough.  
Plus, I really like waking up the next day with my cookie dough ready to go. All you need do is bake, cool, and eat!  :o)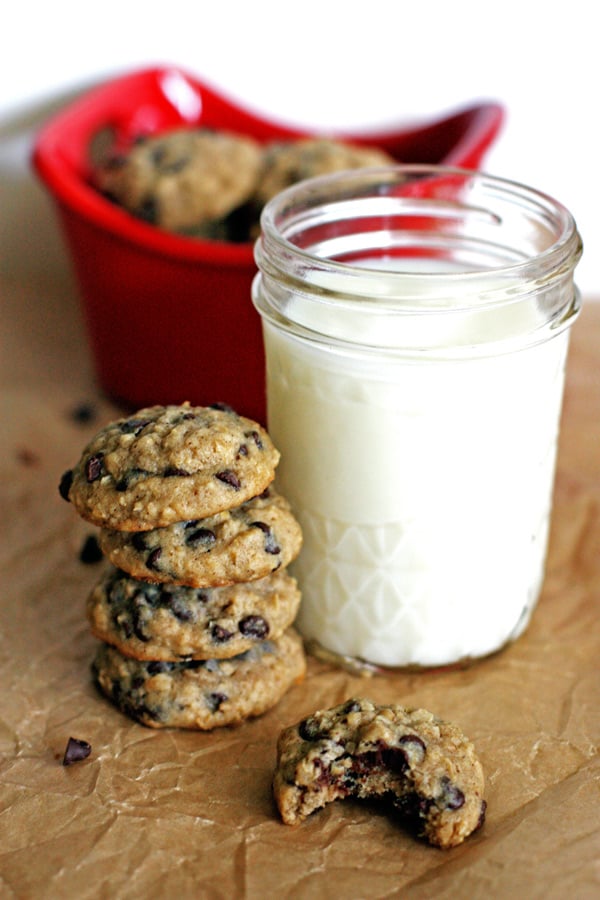 Another thing I would love to share with you are these non-stick silicone baking mats. I recently got them and love using them when I bake cookies. They are great for keeping your baking pans non-stick and so easy to clean when done using them. I used to use parchment paper when baking cookies but have switched to these. My cookies bake great on these and are so easy to take off the pan.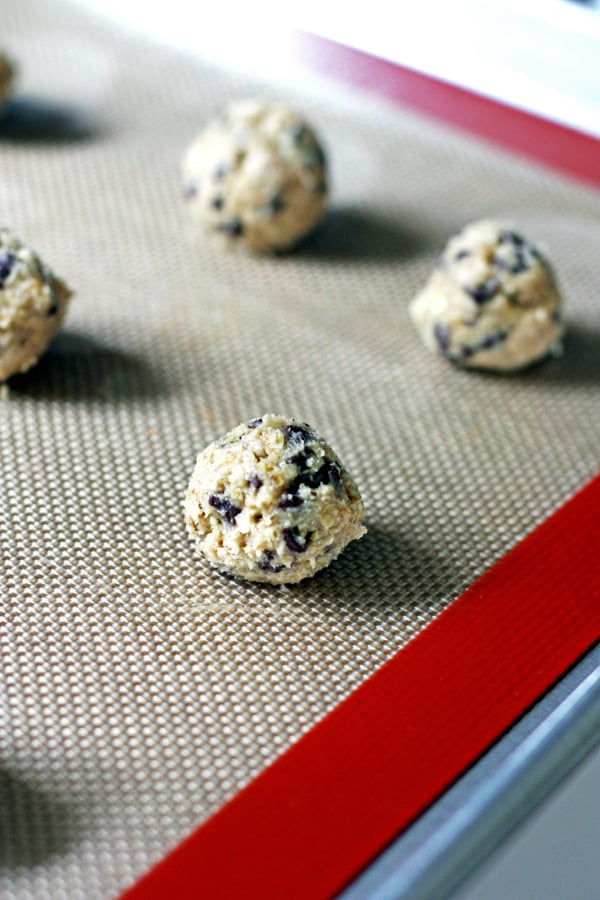 If you are looking for an easy no-bake dessert recipe, try my Éclair Cake.  It can be made in less than 30 minutes (but does need to be chilled). It's a definite crowd pleaser! I have made this for my family on Christmas Eve when we get together and it's always a hit with them!  Happy Baking!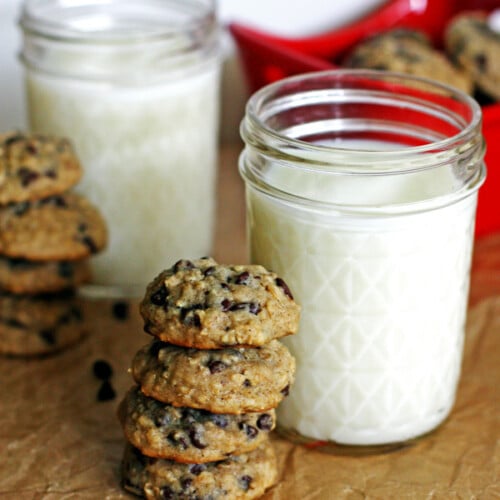 Ingredients
1 ¼

cups

all-purpose flour

½

teaspoon

salt

½

teaspoon

ground cinnamon

¼

teaspoon

baking soda

1

teaspoon

cornstarch

1

cup

brown sugar

firmly packed

½

cup

butter

softened

1

egg

room temperature

1

teaspoon

vanilla extract

¼

cup

milk

room temperature

1

cup

rolled oats

1

cup

mini chocolate chips
Instructions
Combine the flour, salt, cinnamon, baking soda, and cornstarch in a bowl. Set aside.

1 ¼ cups all-purpose flour,

½ teaspoon salt,

½ teaspoon ground cinnamon,

¼ teaspoon baking soda,

1 teaspoon cornstarch

In a large bowl, beat the butter and brown sugar until light and fluffy.

1 cup brown sugar,

½ cup butter

Add in the egg, vanilla, and milk. Mix well.

1 egg,

1 teaspoon vanilla extract,

¼ cup milk

Slowly add the flour mixture to the butter mixture.

Mix in the rolled oats.

Add in the chocolate chips and mix just until they are mixed into the batter well.

1 cup mini chocolate chips

Cover and chill the dough for at least an hour and up to two days.

Preheat the oven to 375°F.

Let the dough sit out for a few minutes to soften a bit.

Roll batter into about one tablespoon-sized balls. Place them on an ungreased cookie sheet (covered with liner or parchment, optional). Space them about two inches apart.

Bake 8-10 minutes or until slightly browned.
Notes
Makes 4 dozen cookies.
Adapted from Domino Sugar