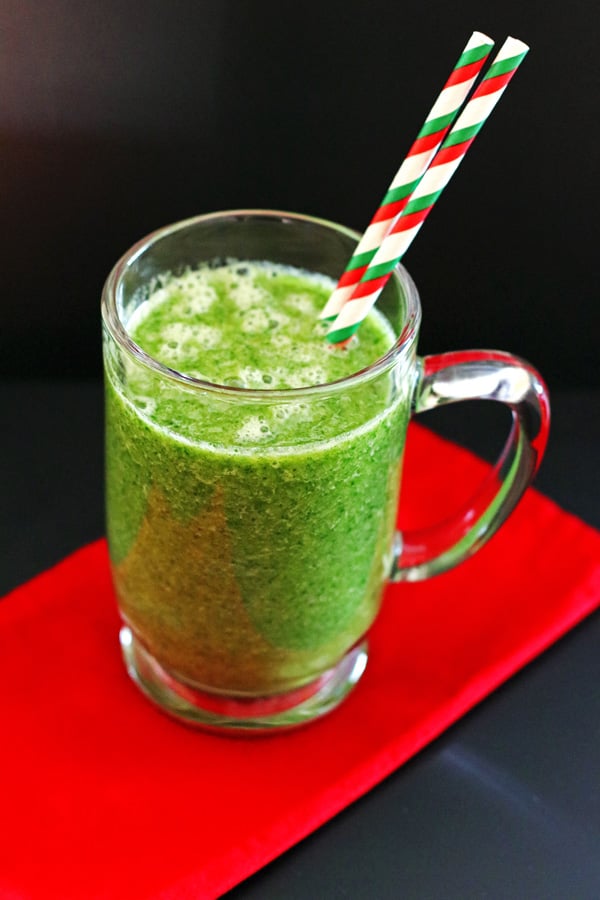 You have made several different kinds of cookies…and of course enjoyed eating them. Maybe you have been to a holiday party or two by now. Not eating the best, right? I know that feeling. Not just for me, but my husband and kids. So many treats at this time of the year. So I thought making a smoothie might be a good idea this past week…
I have made many fruit smoothies and have been wanting to try making smoothies with more vegetables in them. So I tried making a green smoothie. One of my favorite things about making smoothies is seeing what color they turn out. Kinda weird, I know. But I do. This one turned out like the color of the Grinch from 'How the Grinch Stole Christmas'. And with it being Christmas, I had to call it the Grinchy Green Smoothie! Plus it helps to name it something fun to encourage my daughter to try it!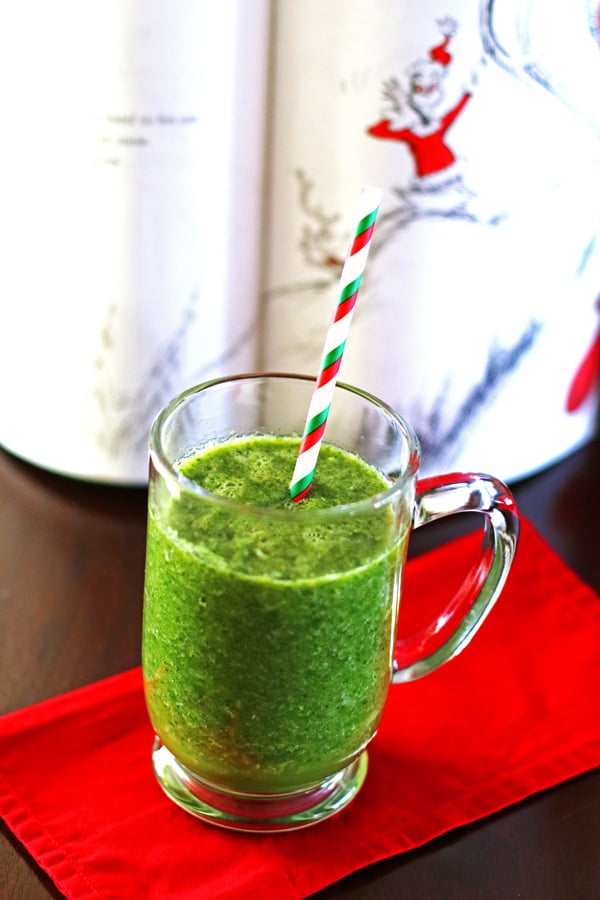 Well, naming it the Grinchy Green Smoothie helped because she went right for the smoothie when I told her I was making it. When she was about done, I mentioned to her that there was greens in there. She was surprised that there was and said "I didn't even notice there were greens in there".
So I decided to take some photos of it and share the recipe with you. When I told my daughter that I was doing that and was looking for something with the Grinch for the photo, she drew the Grinch out. See the photo below…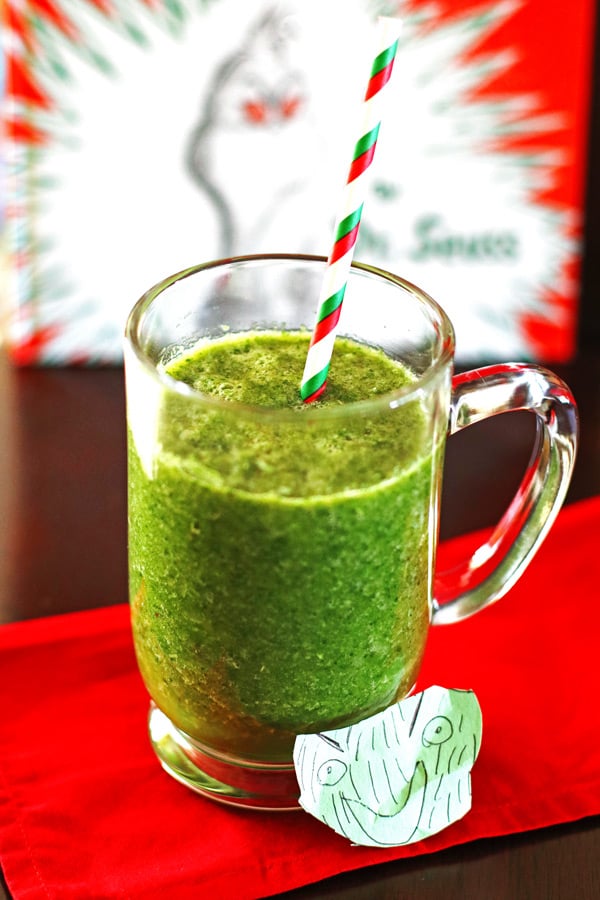 This smoothie is so easy to make. Just toss a few good handfuls of spinach or dark salad greens in the blender along with a couple of oranges and a banana. Add the water and check the consistency. If you prefer your smoothie thicker and colder, add in some crushed ice. To get a colder, thicker smoothie, you could also use frozen bananas.
This smoothie will be great for any time of the year as a nice, healthy boost. But the Grinch part is just too fun with the kids to not make it at Christmas time. Plus the break from all the treats is a good thing! Enjoy!
~Jeannie
This post is not sponsored, but you will find affiliate links on this page. The price you pay as a consumer does not change, but I may make a small commission based on your purchase.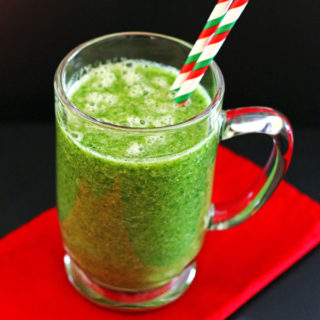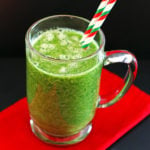 Grinchy Green Smoothie
Ingredients
4

handfuls of spinach or mixed dark greens

2

oranges

1

banana

½

cup

water

Ice

optional

1-2

tablespoon

ground flax seed

optional
Instructions
Place all the ingredients into your blender.

Blend until it is the consistency that you like.

Add more water if you prefer it thinner. Add more ice if you prefer it thicker.
Recipe Notes
Recipe makes about 4 cups.