These Ultimate Chocolate Brownies are so delicious and can be made to use in an awesome April Fools Joke as well!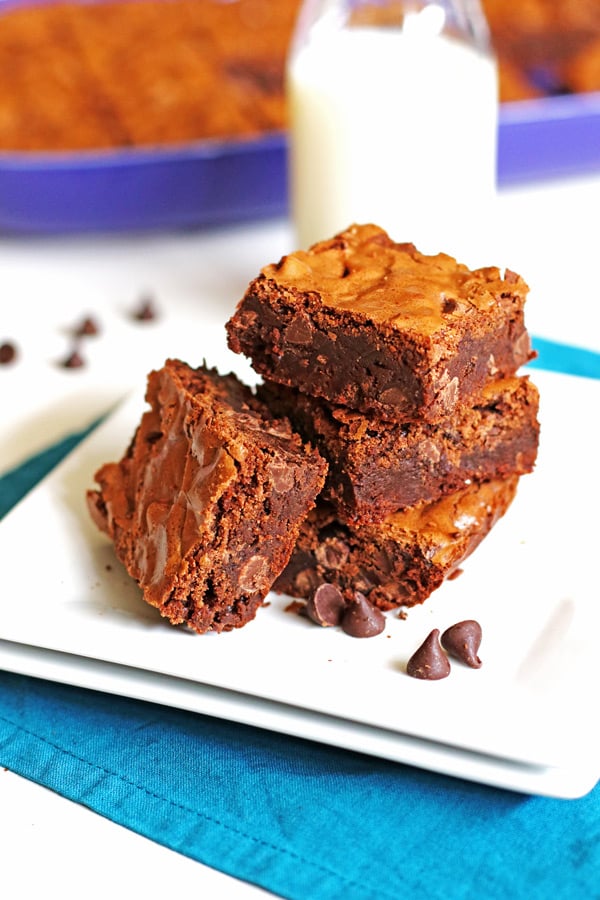 April Fools Day is kind of a big deal in our house. We are all a bunch of jokesters…and this one is a great one I will share with you. It is so easy and simple to do. It includes this recipe for delicious brownies but the joke is the brown E's…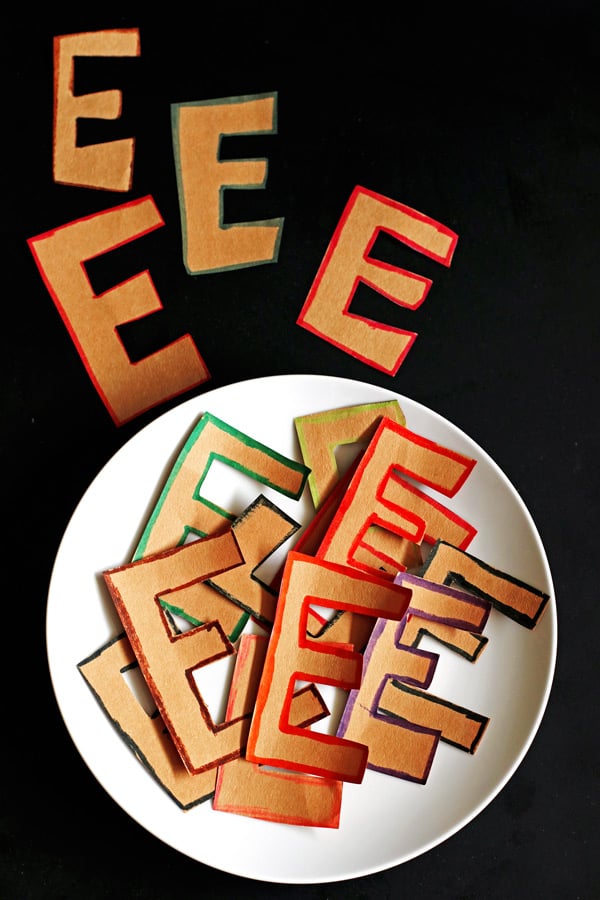 I have gotten both of my kids with this April Fools Day joke. I usually don't come up with too many ideas for this day but I love this one. They come in from school and I tell them I made some brownies (brown E's)…and of course they are excited. Then I show them a plate filled with the letter E's cut out on brown construction paper. They are not happy to see that plate of E's…that is for sure. But when you are the one that gets most of the jokes played on you…you have to come up with a good one once in a while!
To make it all better, you can have a plate of real brownies ready for them to have after you get them with that joke. This recipe for brownies has become my go to brownie recipe. I used to make brownies from a box but they never would turn out the way I hoped they would. So I tried making them from scratch and these brownies were a hit.
Making brownies from scratch does not take much more time than to make them from a box. You just need to have some basic baking ingredients, some kitchen tools and a little bit of time.
And then you house will be filled with the lovely smell of brownies baking in the oven.
This recipe originates from a cookbook I use often, Sally's Baking Addiction: Irresistible Cookies, Cupcakes, and Desserts for Your Sweet-Tooth Fix
. I find many great recipes in this cook book.
To start, preheat your oven to 350F and adjust your baking rack to the lower third position in your oven. Grab a pan that is 11″ x 7″ and cover it with foil and let a little extra foil hang over the sides. Melt the butter and baking chocolate pieces (I just score them along the lines that are already there.) on your stove top over medium heat. Stir constantly until everything is melted. Pour that into a large bowl and let that sit about ten minutes to cool slightly.
Then add in the eggs, one at a time, whisking after each one, until they are well blended.
Whisk in the vanilla extract.
Gently fold in the flour and salt.
…And the chocolate chips until mixed into the brownie batter.
Pour the batter into your prepared pan and bake for 38-40 minutes. Sometimes I sprinkle some extra chocolate chips over the brownie batter before baking. If you do that, just gently press down on them.
You can tell they are done by inserting a toothpick in the center of the brownies. If it comes out clean, they are done (a few crumbs on the toothpick are okay).
Let the brownies cool completely before trying to take them out. This is really important. I learned this the first time that I made them. They didn't come out of the foil very well…but they didn't cool completely. (Hard to wait when they smell and look so good!) Let them cool…don't look at them…so tempting to try one! Once they are completely cool, take them out of the foil, cut them and eat them with a nice tall glass of cold milk. This last time I made them at night and then I let them cool overnight. In the morning I could easily peel off the foil. So, the longer you can let them cool, the easier they will be to remove from the foil.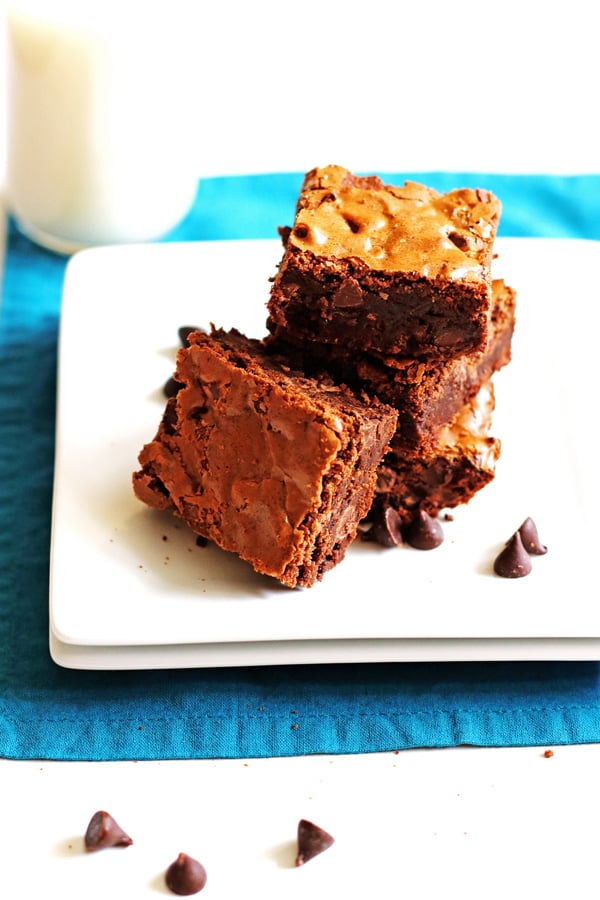 One of the things I love about these brownies is that the chocolate chips don't melt all the way. I have tried to add chocolate chips to many brownie recipes before and the chocolate chips melt all the way. There is something about biting into a brownie and getting chocolate chunks in that bite. Right? Or is it just me…
Okay, so make these brownies any time of the year. And remember to use my little April Fools Day joke when that day comes around. It's a good one!
Looking for more great dessert recipes? Here are a few favorites…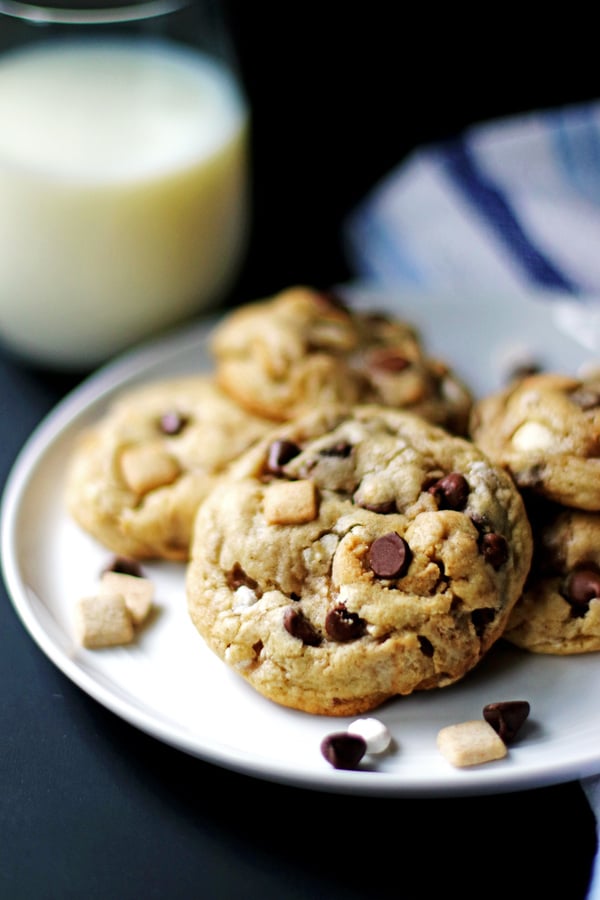 These soft jumbo cookies are like you are biting into a cookie and a s'mores at the same time!
No Churn Cookie Monster Ice Cream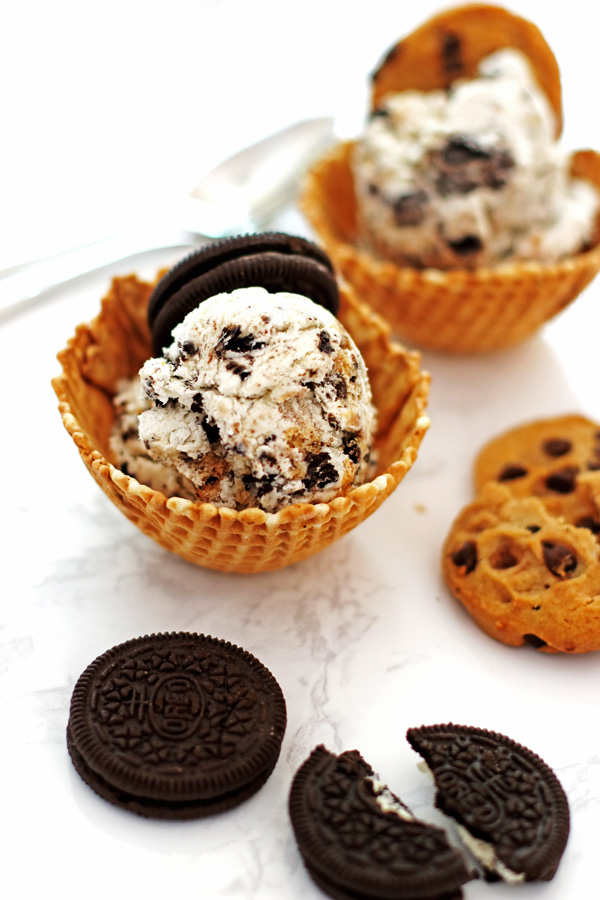 Have you ever made ice cream before? If not, give it a try! I was intimidated by the idea of making it at first, but once I made it I was hooked!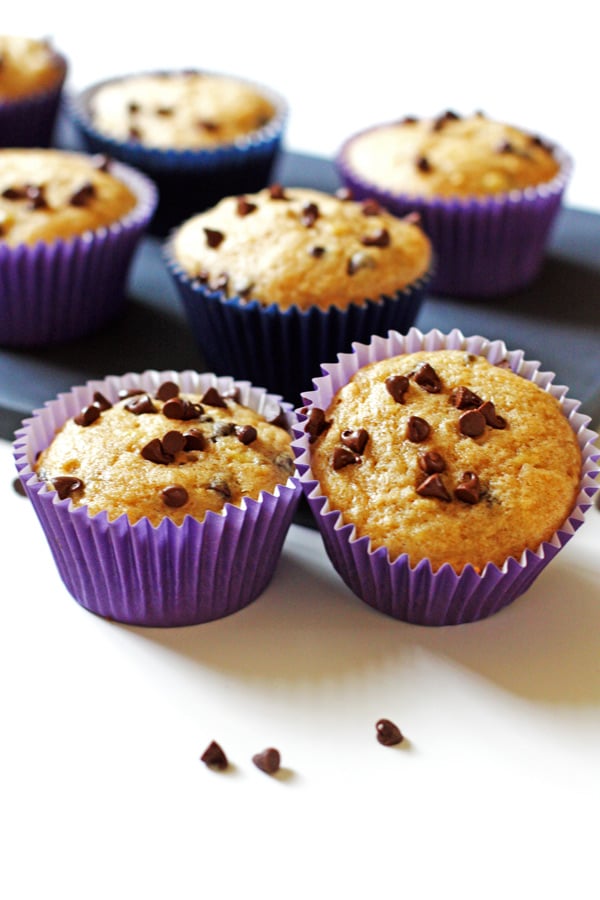 These muffins are great for a weekend breakfast when you want to make something special.
Happy Baking!
~Jeannie
This post is not sponsored, but you will find affiliate links on this page. The price you pay as a consumer does not change, but I may make a small commission based on your purchase. Thank you for supporting Jeannie's Tried and True Recipes!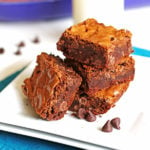 Ultimate Chocolate Brownies (and an April Fools Day Joke)
These brownies are delicious and easy to make. They can be used in a great April Fools Day joke too!
Ingredients
1/2

cup

unsalted butter (one stick)

8

ounces

semi-sweet baking chocolate, broken into small squares

1

cup

granulated sugar

3

eggs, cold

1

teaspoon

vanilla extract

3/4

cup

all-purpose flour

1/2

teaspoon

salt

1

cup

semi-sweet chocolate chips

(additional chocolate chips needed if you are going to sprinkle some over the top of the brownie batter, optional)
Instructions
Adjust your oven rack to lower third position and preheat your oven to 350 degrees.

Line your 11x7 baking dish with foil, leaving a little extra hanging over the sides.

Break the baking chocolate into small pieces. Melt the butter with the baking chocolate on your stove top over medium heat. Stir constantly until everything is melted. Pour that into a large bowl and let it cool slightly (about ten minutes).

Once the chocolate and butter mixture is slightly cooled, stir in the sugar.

Add in the eggs, one at a time, whisking after each one, until they are well blended.

Whisk in the vanilla extract.

Gently fold in the flour and salt and then the chocolate chips.

Sprinkle some extra chocolate chips over the top of the brownies. (optional)

Pour into the prepared pan and bake 38-40 minutes. The brownies are done when a toothpick comes out clean (a few crumbs are okay).

Cool completely before removing from the pan. Lift the brownies out of the pan using the edges of foil. Remove the foil and cut the brownies.

The brownies will stay fresh if stored in an airtight container up to one week.