Summer is grilling time in our house. We live in Western NY so during the winter months, it is just too cold out there to grill so we look forward to certain recipes that we have on the grill during those summer months.  I am not one to grill…for some reason I get nervous handling the grill so my husband is the grill master in our family!  He makes some delicious recipes on the grill…which we plan on sharing. This one for Barbecue Ranch Hamburgers is at the top of the list.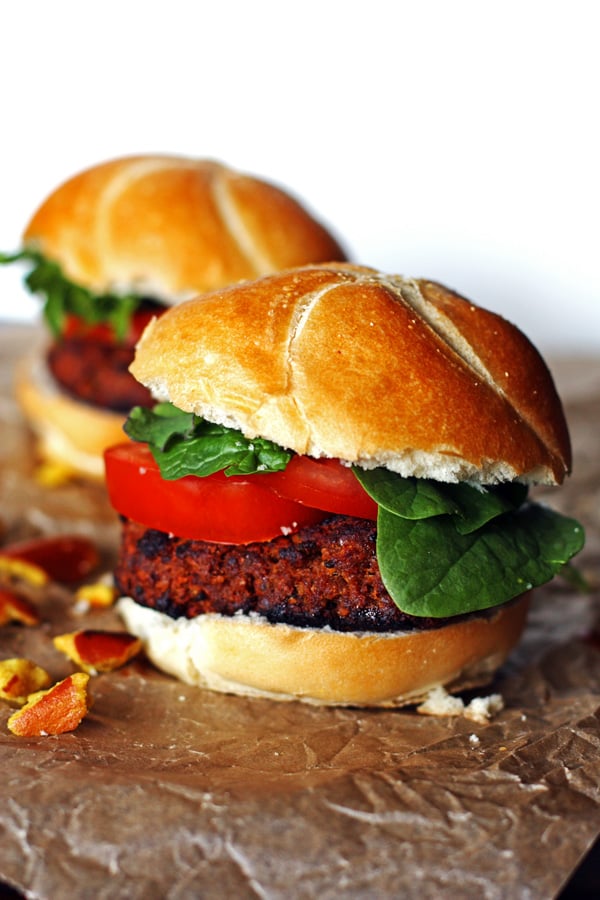 I had my husband tell me how he makes them so I could share the recipe, which was a bit of a chore because my husband is not one to measure. So I asked him to measure out the ingredients for me so I could share this recipe with you!
A great tip from him is to use this Hamburger Press when making your hamburgers.  It really helps keep the hamburger together when cooking. He uses this every time he makes hamburgers and they really do keep their shape well.
Coating both sides of the hamburger patty with some olive oil will prevent the hamburger from sticking to the grill grate. He adds the chili powder to the olive oil for a little extra flavoring.  If you don't have chili powder, paprika is a great substitute.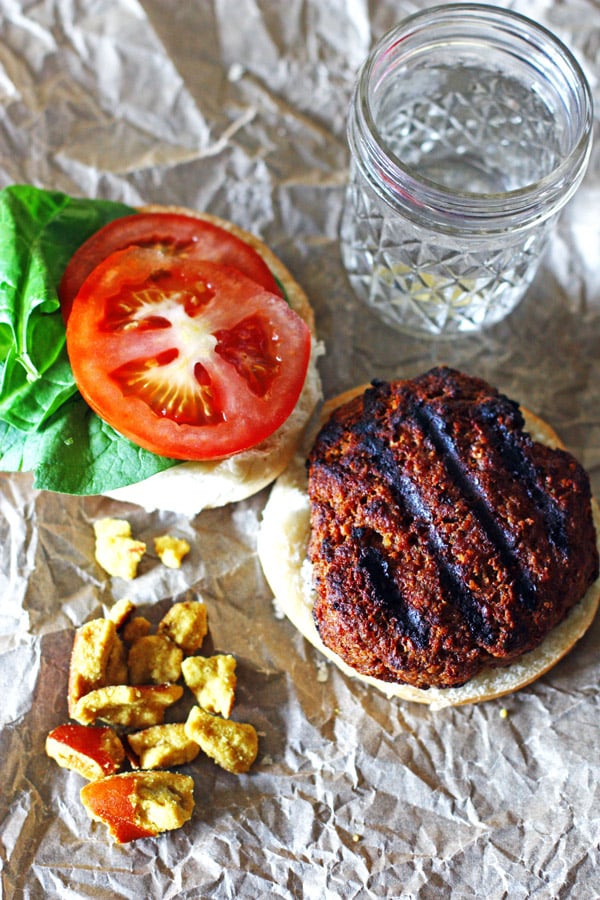 When we have these, we sometimes add a little barbecue sauce on the hamburger once they are on the roll and ready to eat, but that is up to you.  Top them with lettuce, tomato, slice of cheese…however you like your burgers!  Hope you enjoy these as much as we do! Happy Grilling!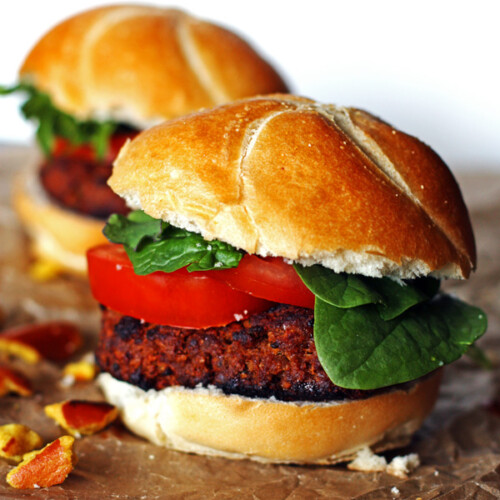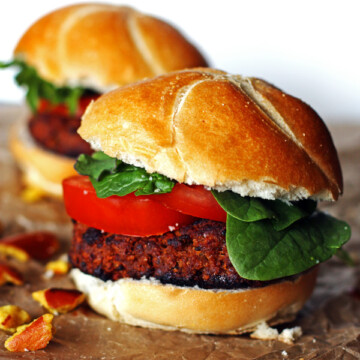 Ingredients
1

lb.

meatloaf mix or ground beef

2

tablespoons

barbecue sauce

2

tablespoons

Ranch dressing

¾

cup

bread crumbs

¼

teaspoon

garlic powder

⅛

teaspoon

pepper

¼

cup

diced onion

optional

¼

cup

Olive oil

¼

teaspoon

chili powder

can also use paprika

Additional barbecue sauce to top with

if desired

Lettuce and tomato

Cheese slices

if desired
Instructions
Preheat the grill to medium heat (400 degrees)

In a medium, bowl mix together the barbecue sauce, ranch dressing, bread crumbs, garlic powder, pepper and onion.

Add in the beef and blend well. Do not over mix.

If using the hamburger press, form beef mixture into four equal balls. Place some wax paper or foil down on your counter. Rip off five pieces of wax paper (about 8" each) and set aside. Place one of the pieces on a dinner plate. Set aside.

Mix together the olive oil and chili powder in a small bowl. Pour ½ teaspoon of olive oil on the wax paper or foil to prevent sticking.

Place one ball at a time into the hamburger press and press down to a form hamburger patty. Remove the hamburger patty from the press and place on the wax paper on the plate. Add another ½ teaspoon of olive oil onto the top of the patty and spread around. Place a piece of wax paper on top of that and repeat until all four patties are made and coated with olive oil.

If not hamburger press, form four patties by hand.

Cook about 8 minutes on each side.

If adding cheese, place on the hamburger at the last two to three minutes.

Place on roll with lettuce, tomato or your choice of toppings. Add a little more barbecue sauce if desired.