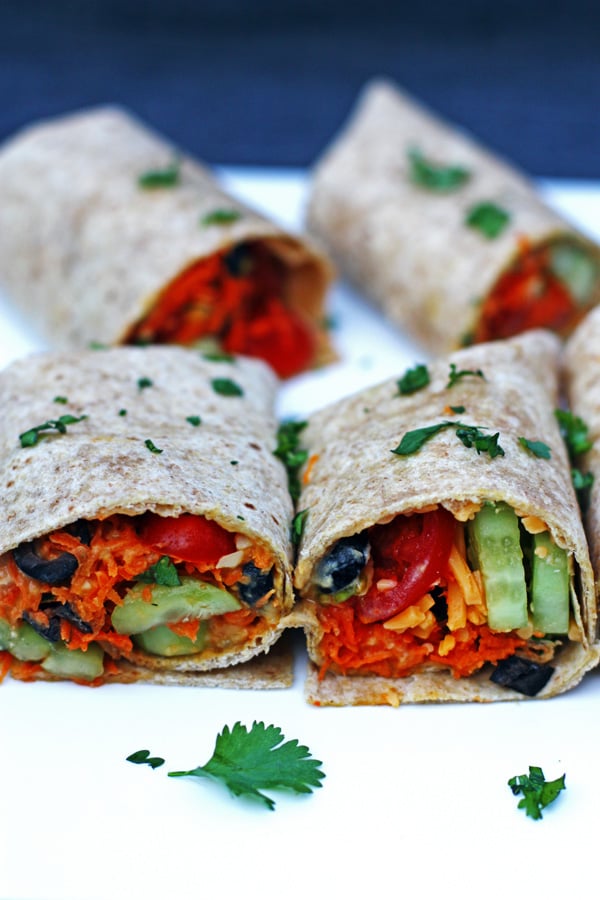 This recipe for Vegetable Hummus Wraps is great for hot summer nights when you just don't want to heat up the house or get the grill out. It is so quick and easy to make you will have it made in no time so you can even relax and enjoy your evening! It is also perfect for a "Meatless Monday" recipe if you try to do that. In my house, we do our best to have one meatless dinner a week…maybe not always on Monday, but one of the days each week. I do plan my dinners out each week and try to get the grocery shopping done in one shot. I remember when I was a kid, my mom sitting at the kitchen table writing out her list and figuring out what dinners we would have that week. That is something I also do and it helps…of course, as soon as I get home I realize I forgot something and we need to run back in a day or two!
With this recipe for Vegetable Hummus Wraps, you don't need many ingredients…just a few things from the grocery store. I like to buy the whole wheat wraps, but that is not necessary. Use whichever you like. The one brand I like to use is Mission Whole Wheat Wraps. They have great flavor and are nice and soft. Just a suggestion for when you are making your shopping list. ;o) Sometimes I pick up the vegetables at the local farmers market. That is one thing I wish we had year round…the farmers market. I love buying the fresh fruit and veggies there. Do you go to your local farmers market? I really think it also makes me appreciate where this food comes from and how hard farmers work so we can enjoy the food. :o)
I also like to add fresh cilantro to this recipe. I love fresh cilantro! The last few summers we have ordered an herb pot from a farmer at the local market. This year we decided to add two cilantro plants in there because we love it so much! We use cilantro in this recipe, tacos and also our fresh salsa . Sometimes we make some salsa and have it with some tortilla chips to go along with this dinner since it is on the lighter side.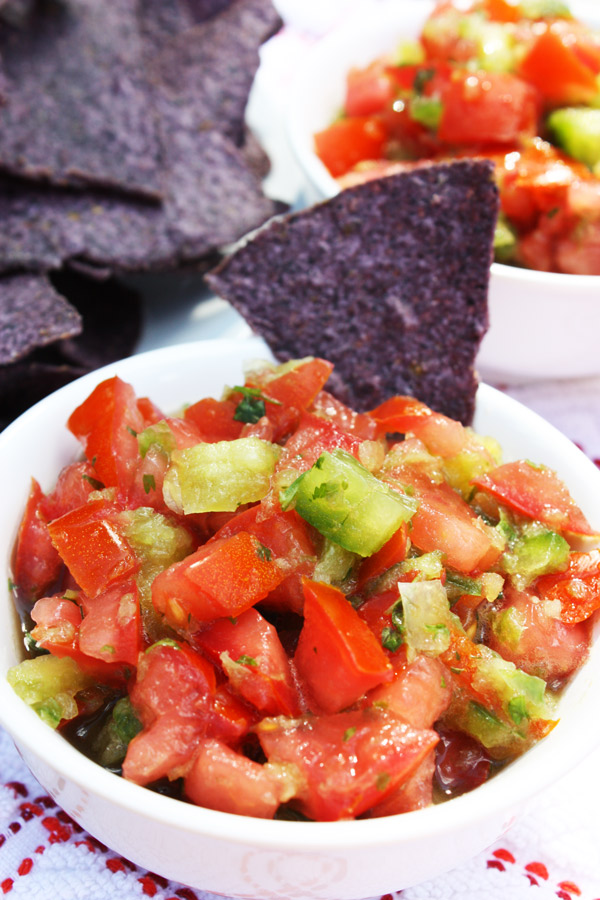 So once you have your ingredients, just spread the hummus down the middle of the wrap and place equal amounts of the sliced vegetables on the hummus. You can add some sliced olives and shredded cheddar cheese if you like. Then sprinkle with some fresh cilantro.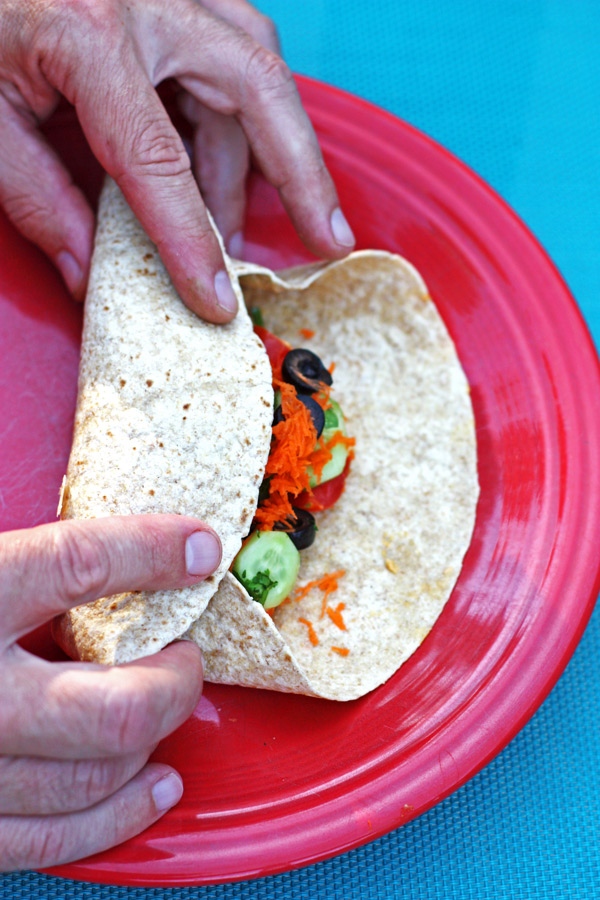 Fold up the tortilla wrap by first folding over the sides then, holding in the ingredients in, wrap over the one end to completely roll up the wrap(see photo below). Some tortilla wraps need to be warmed in the microwave to soften them up a bit so check the package before starting. The Mission Whole Wheat wraps come nice and soft so that is one of the reasons I like to use them.
If you are looking for another meatless dinner recipe, check out my Crockpot Vegetable Stuffed Peppers. It is one of my favorite meatless dinner recipes…and it is made in the crockpot so it also won't heat up the kitchen during the hot days of summer! And, it is a great healthy dinner for your family!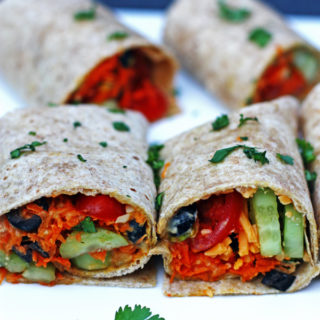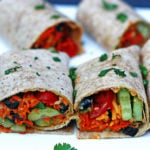 Vegetable Hummus Wraps
Ingredients
1

cup

hummus

(I used Sabra Roasted Red Pepper)

2

cups

sliced cucumbers

2

cups

shredded carrots

2

cups

sliced cherry tomatoes

2

tablespoons

fresh cilantro

diced

Whole wheat flour tortillas

Sliced olives

optional

Shredded cheddar cheese

optional
Instructions
Slice up the vegetables and cilantro.

Spread one tablespoon hummus down the middle of each tortilla wrap.

Place equal amounts of vegetables in the center of each wrap. Add olives and shredded cheddar cheese, optional. Sprinkle some fresh cilantro over the vegetables.

Fold up the wrap, sides over first, then wrap over one end to roll up the wrap completely.

Sprinkle with cilantro to garnish, optional.
Save
Save
Save
Save